The cloud over Frankfurt's electric vehicle extravaganza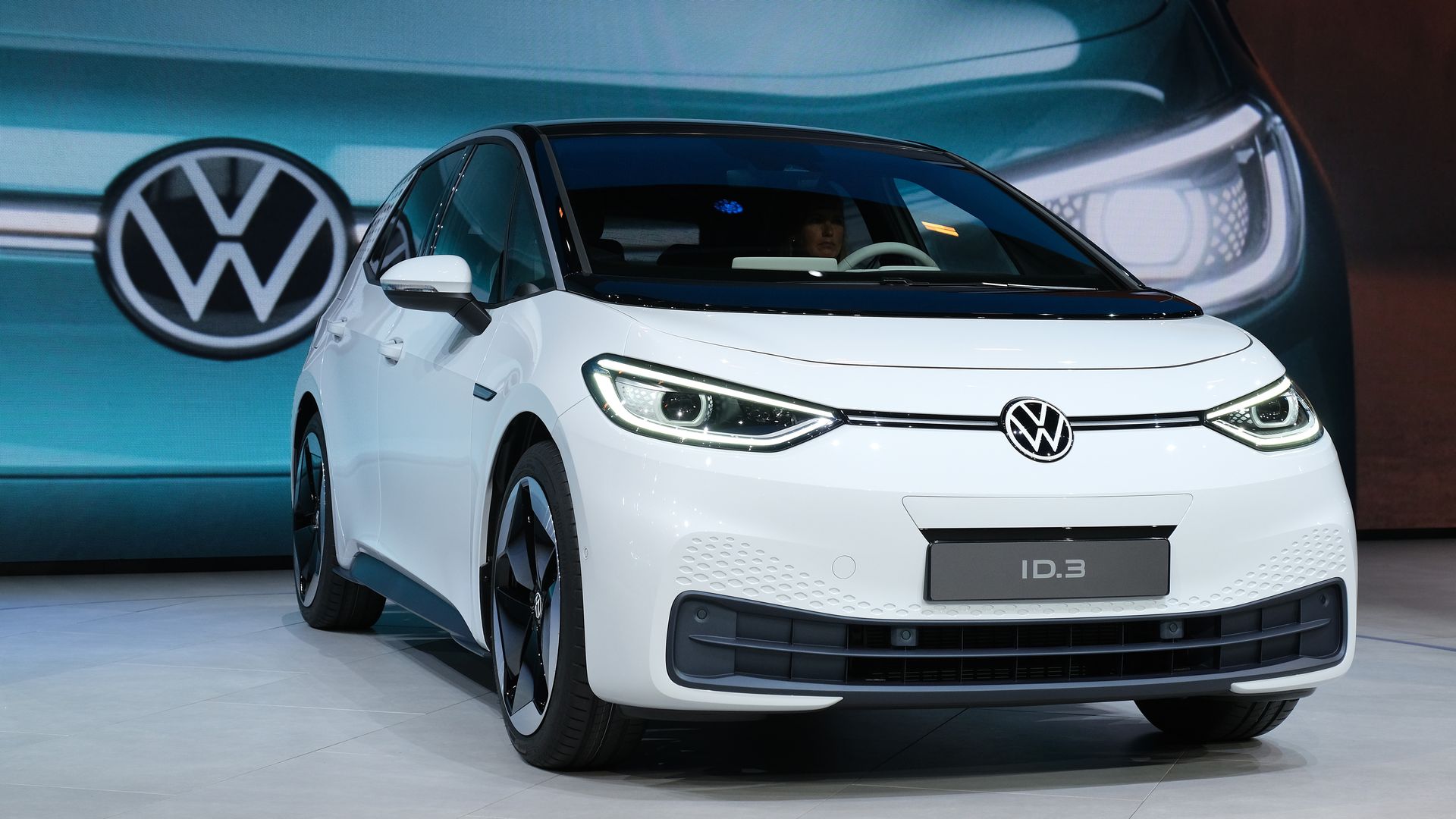 The long-promised electric car revolution is finally getting underway this week at the Frankfurt auto show, but a host of industry challenges — both economic and technological — "threaten to wipe out profits and shake it to the core," writes Forbes.
Why it matters: Carmakers warned that trade tensions risk dragging the global economy into a recession, according to Bloomberg, casting a pall over the event, one of the industry's most important showcases for future technologies. This is not the way you want to launch some of the most important vehicles in decades.
What they're saying: BMW's CFO warned that it would close a factory if the U.K. opts for a hard Brexit, and VW's CEO said the trade war is getting scary.
"We come now into a situation where this trade war is really influencing the mood of the customers, and it has the chance to really disrupt the world economy," VW's Herbert Diess said in an interview with Bloomberg TV.
Quick take: I'm looking forward to driving all 3 of these electric cars, but I'm bummed that the cute and retro city car, Honda e, isn't headed to the U.S. market.
Go deeper: Troubles loom for the battery supply chain for electric vehicles
Go deeper