China exempts import tariffs on some U.S. goods ahead of trade talks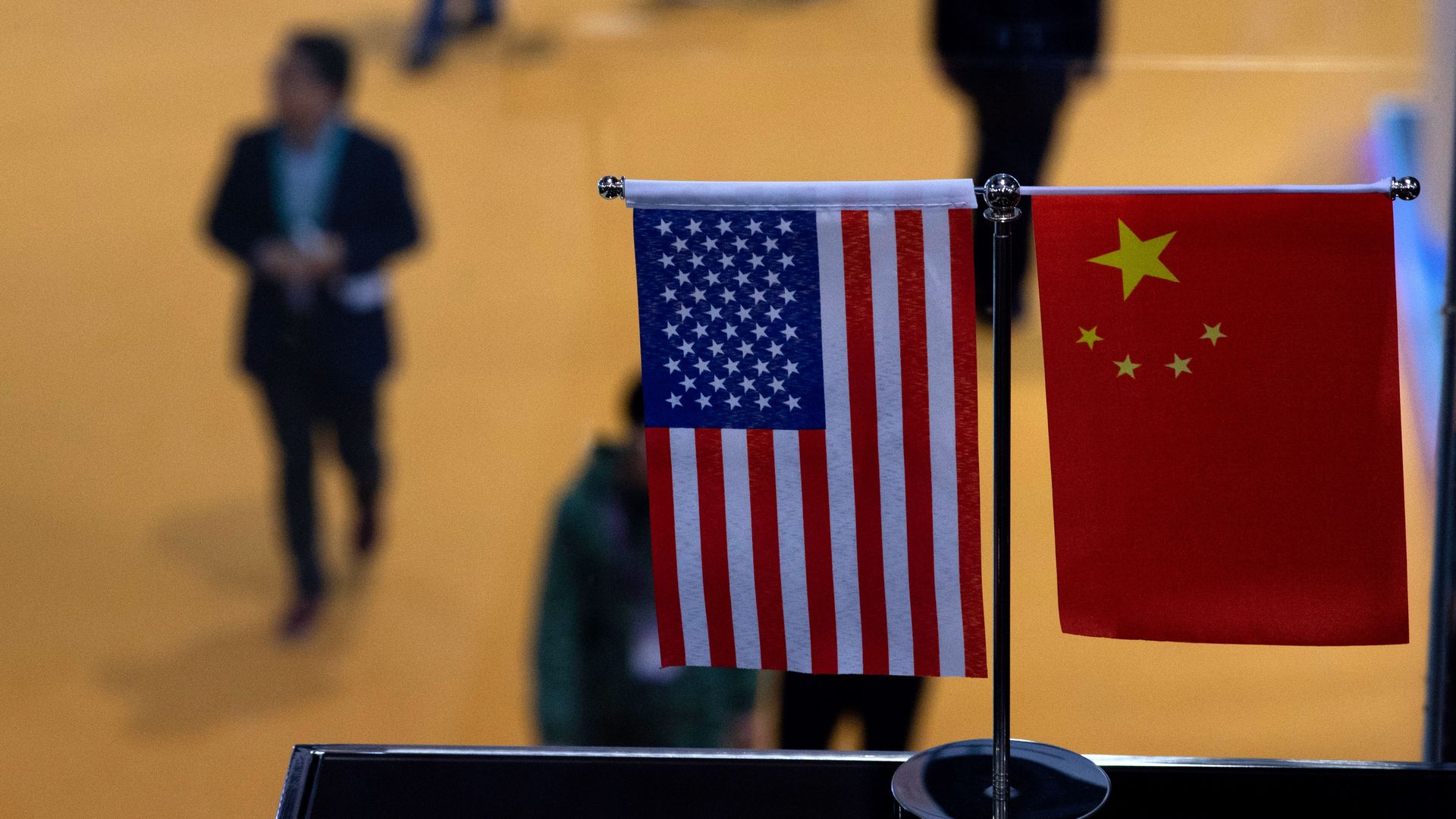 China's Ministry of Finance announced in a statement Wednesday that it's exempting 16 types of exported U.S. goods from import tariffs ahead of stalled trade talks resuming with the Trump administration. The exemption is effective Sept. 17 through Sept. 16, 2020.
Why it matters: President Trump's trade war has led to bigger trade deficits with China, it's dented consumer sentiment, and the International Monetary Fund has said the prolonged tensions weighed down the global economy.
A survey by the American Chamber of Commerce in Shanghai released Wednesday found 51% of the business lobby's responding members said U.S. and Chinese tariffs had hurt revenue, though the interrelated issue of China's economic weakening was a more pressing factor, the Wall Street Journal reports.
What's happening: Goods to be exempted from China's tariffs include cancer drugs and some chemicals. Bloomberg notes that U.S. agricultural items such as soybeans and pork were not included on the list that would be exempted from the 25% tariffs.
The big picture: The Trump administration and the Chinese government agreed last week to restart trade negotiations with in-person meetings in Washington, D.C., in early October.
The state of play:
On Sept. 1, the U.S. imposed a 15% tariff on $112 billion worth of Chinese goods. China retaliated by resuming 25% tariffs on American cars and adding 5–10% tariffs on $75 billion worth of goods.
On Oct. 1, Trump was due to increase existing tariffs on $250 billion worth of Chinese goods from 25% to 30%.
On Dec. 15, the U.S. was set to hit another batch of $160 billion of Chinese imports with 15% tariffs, originally delayed to reduce the impact on Christmas shoppers. China vowed to retaliate with its second batch of tariffs on $75 billion of American goods.
Editor's note: This article has been updated with new details throughout.
Go deeper:
Go deeper