Rate of uninsured people increases for first time since ACA rolled out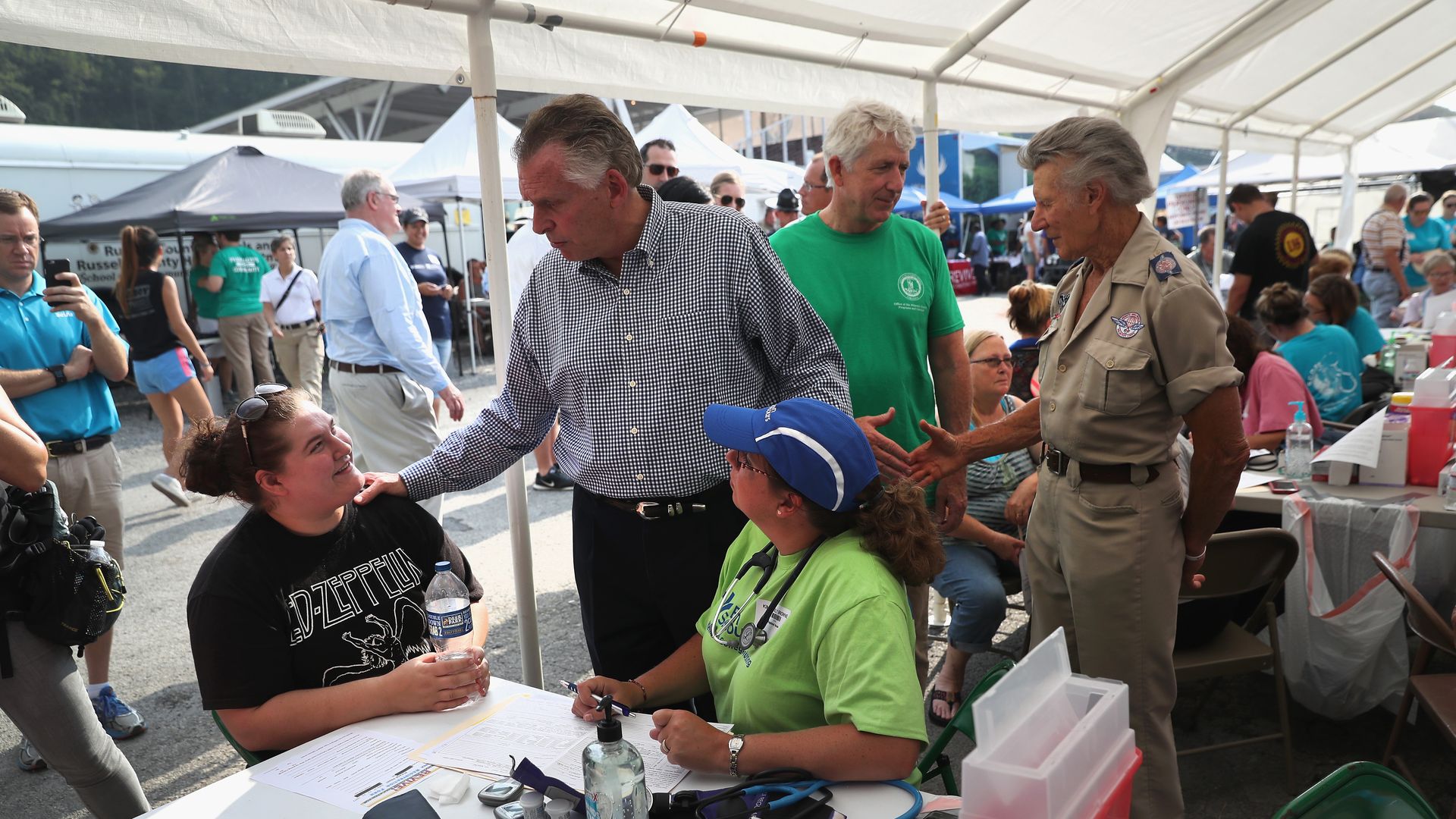 Roughly 27.5 million people, or 8.5% of the U.S. population, had no health insurance at some point in 2018, according to new figures from the Census Bureau.
Why it matters: Last year's uninsured rate increased from 7.9% in 2017 — the first time the uninsured rate has gone up since the Affordable Care Act has been in effect.
Between the lines: The uninsured population does not include the "underinsured," or people who have medical coverage but face prohibitively high deductibles and out-of-pocket costs.
The figure also does not include people who have short-term plans, association plans and religious-based sharing ministries — policies the Trump administration has promoted, but that have holes in coverage that could leave people on the hook for high costs.
The intrigue: The type of coverage that witnessed the largest decline in 2018 was Medicaid, which fell 0.7 percentage points.
4 states where the uninsured rate had a statistically significant increase were Alabama, Idaho, Tennessee and Texas, all of which have not fully expanded Medicaid under the ACA.
The bottom line: The uninsured rate is still markedly lower before the ACA became law, but it's an odd paradox to see more people lose health coverage even though the economy created more jobs.
Go deeper