Federal budget deficit tops $1 trillion: CBO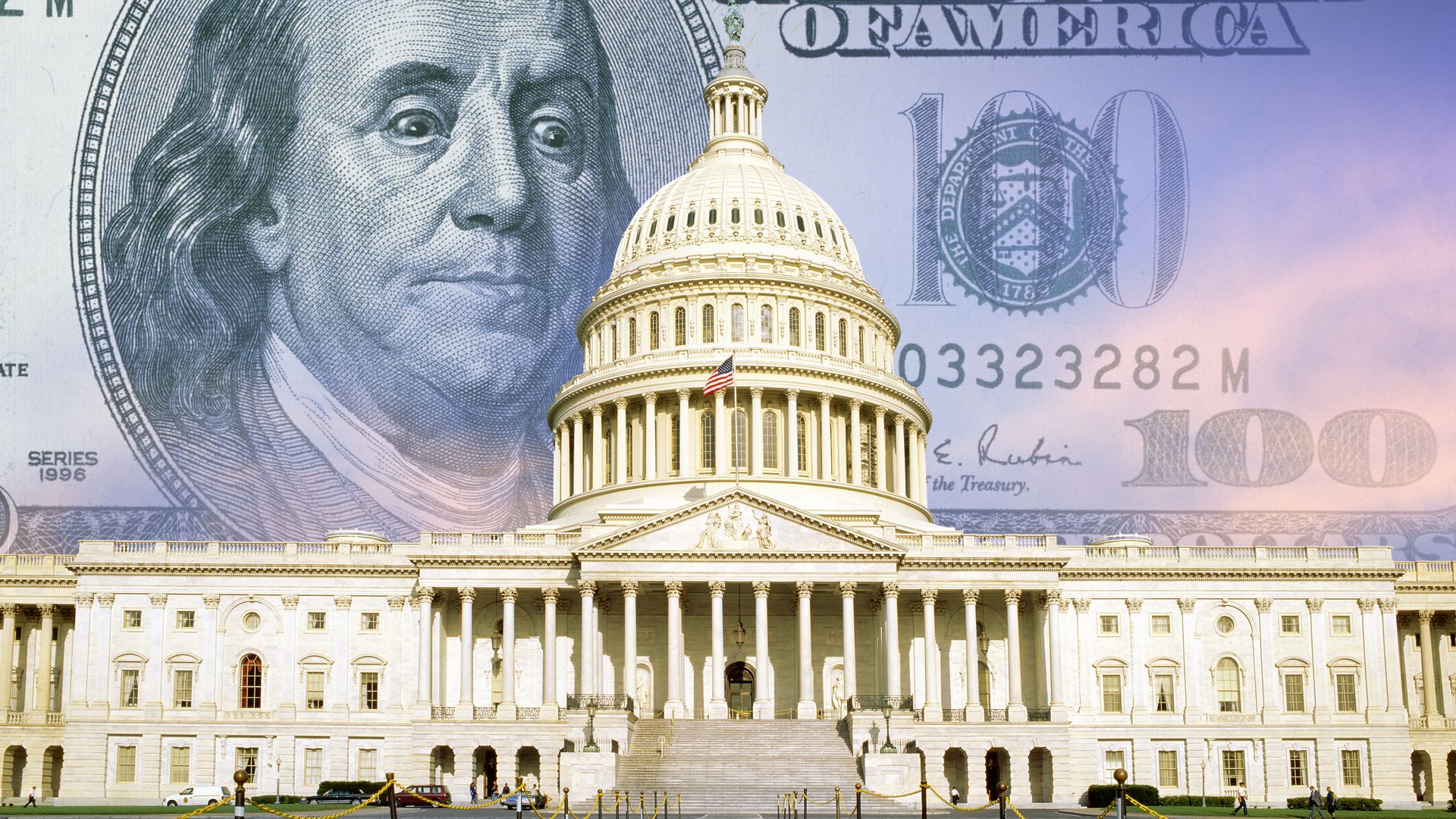 The federal deficit exceeded $1 trillion in the first 11 months of fiscal year 2019, the Congressional Budget Office (CBO) said in a report published Monday.
The big picture: The deficit is $168 billion more than for the same period in the previous fiscal year. The growing deficit has been driven by mandatory spending in areas including Social Security and Medicare, President Trump's tax cuts, and bipartisan agreements to increase spending in areas such as defense — which contributed toward overall federal government spending increasing 7%.
The current deficit of $1.068 trillion is expected to be reduced when quarterly tax payments are paid in September.
Trump's tariffs on imported goods from China contributed toward the federal government's revenue increasing 3% in the first 11 months of the 2019 fiscal year, along with other sources such as individual income and payroll taxes and corporate taxes.
Between the lines: Per Axios' Jim VandeHei, Trump "promised in a 2016 interview, with the WashPost's Bob Woodward and Robert Costa, to wipe out the national debt in 8 years. Instead, he's increased the deficit and inflated the debt by trillions."
Go deeper: Chart: How the U.S. budget deficit has fluctuated since the 1980s
Go deeper