Typhoon Faxai lashes Tokyo: Storm cuts power to nearly 1M homes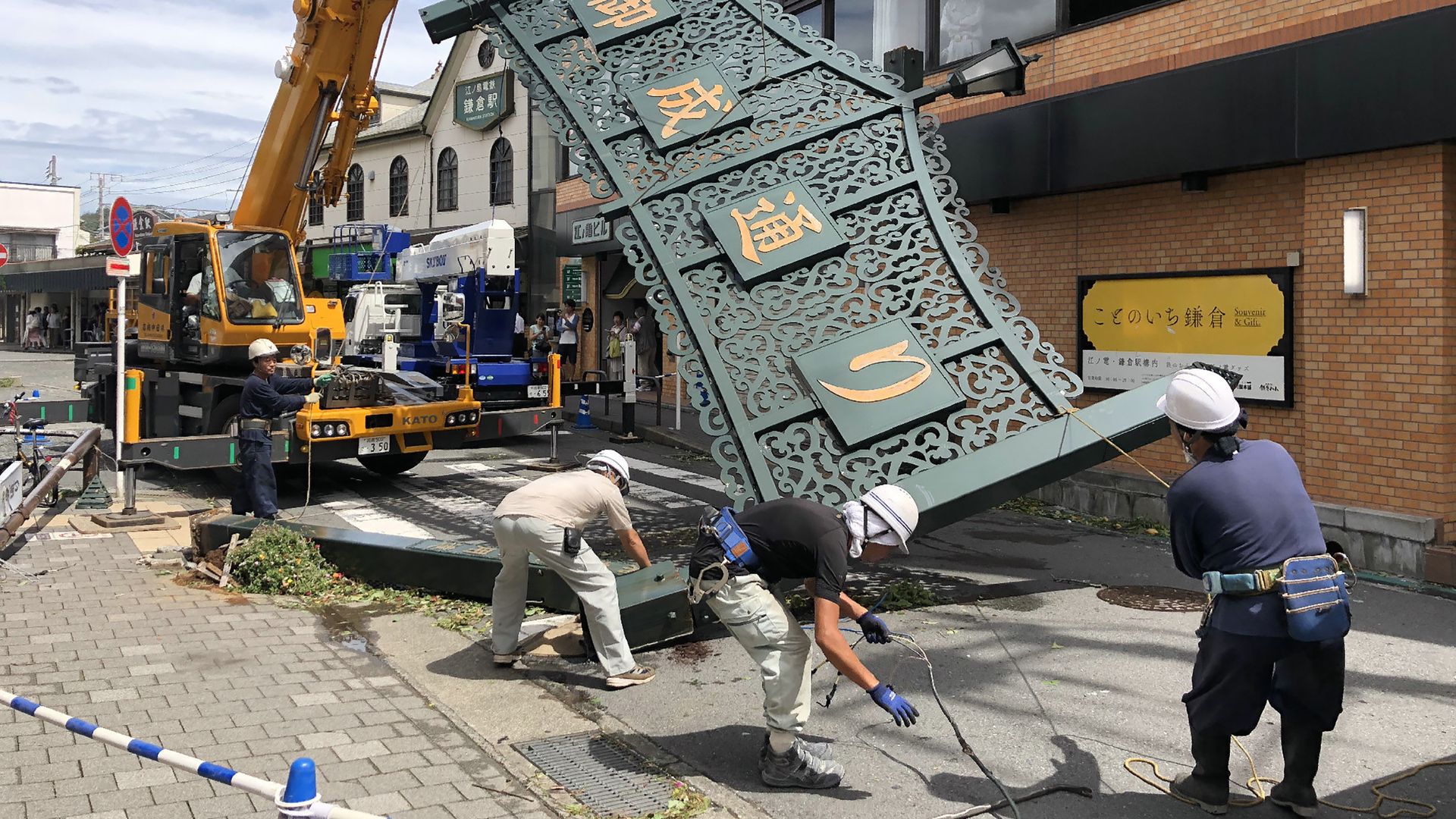 Typhoon Faxai killed at least 1 person, caused power cuts to 910,000 Tokyo-area homes, over 130 flights to be cancelled and train lines to close after it made landfall near Japan's capital on Sunday, the BBC reports.
Why it matters: Per the BBC, Faxai is one of the strongest typhoons to hit Tokyo in a decade, as it packed winds of up to 130 mph.
The big picture: 1 woman in her 50s was confirmed to have died in the typhoon, which sent some rivers close to the top of their banks before heading out to sea, Reuters reports.
A separate typhoon, Lingling, struck the Korean Peninsula over the weekend, killing 3people in South Korea and 5 in North Korea, the Washington Post reports. That storm left more than 160,000 people without power in South Korea, per WashPost.
Go deeper