House Democrats launch probe into Giuliani efforts to dig up dirt in Ukraine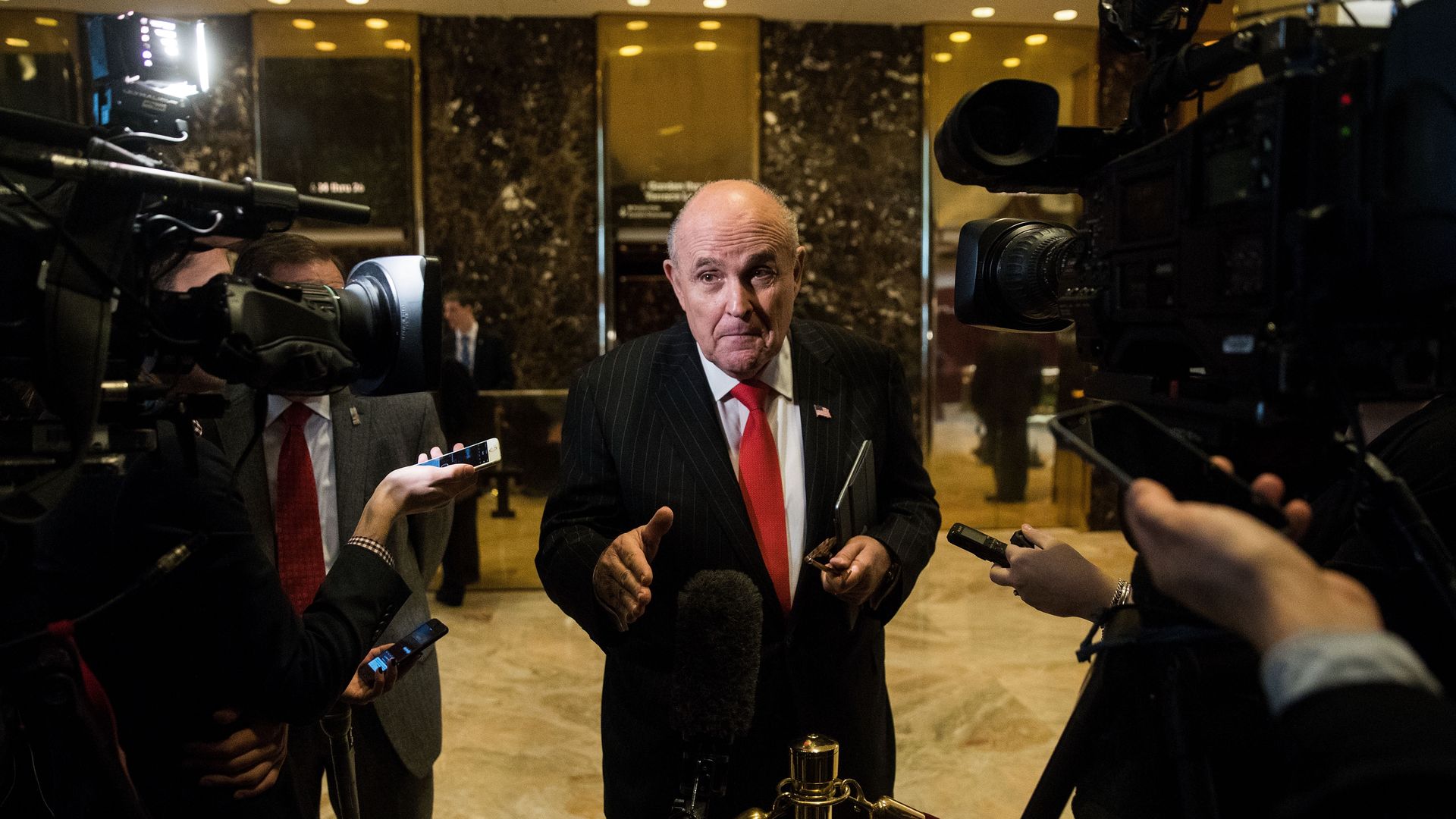 The House Foreign Affairs, Intelligence and Oversight committees launched an investigation Monday into alleged efforts by President Trump and his lawyer, Rudy Giuliani, to pressure the government of Ukraine into aiding the president's re-election campaign.
Background: In August, the New York Times reported that Giuliani had met with a top associate of Ukraine's President Volodymyr Zelensky to push the government to investigate potential conflicts of interest involving former Vice President Joe Biden and his son Hunter, who once served on the board of a Ukrainian gas company.
Giuliani also met with a former Ukrainian diplomat in May after publicly saying he wanted to ask Zelensky to investigate the origins of the Mueller investigation. The diplomat had claimed, without evidence, that the Democratic National Committee worked with Ukraine in 2016 to find incriminating information about Trump campaign manager Paul Manafort.
Giuliani claims he was acting as a private citizen and the State Department was aware of his efforts in Ukraine. He would not say if the president was involved, but the Ukrainian government says Trump asked about corruption investigations during a July phone call with Zelensky.
Details: The 3 committees — chaired by Reps. Eliot Engel (D-N.Y.), Adam Schiff (D-Calif.) and Elijah Cummings (D-Md.) — are demanding records related to Trump's and Giuliani's "attempts to manipulate the Ukrainian justice system to benefit the President's re-election campaign and target a possible political opponent."
What they're saying:
"A growing public record indicates that, for nearly two years, the President and his personal attorney, Rudy Giuliani, appear to have acted outside legitimate law enforcement and diplomatic channels to coerce the Ukrainian government into pursuing two politically-motivated investigations under the guise of anti-corruption activity."
Read the committees' letter to the White House
Go deeper