Trade between U.S. and China plummets ahead of October negotiations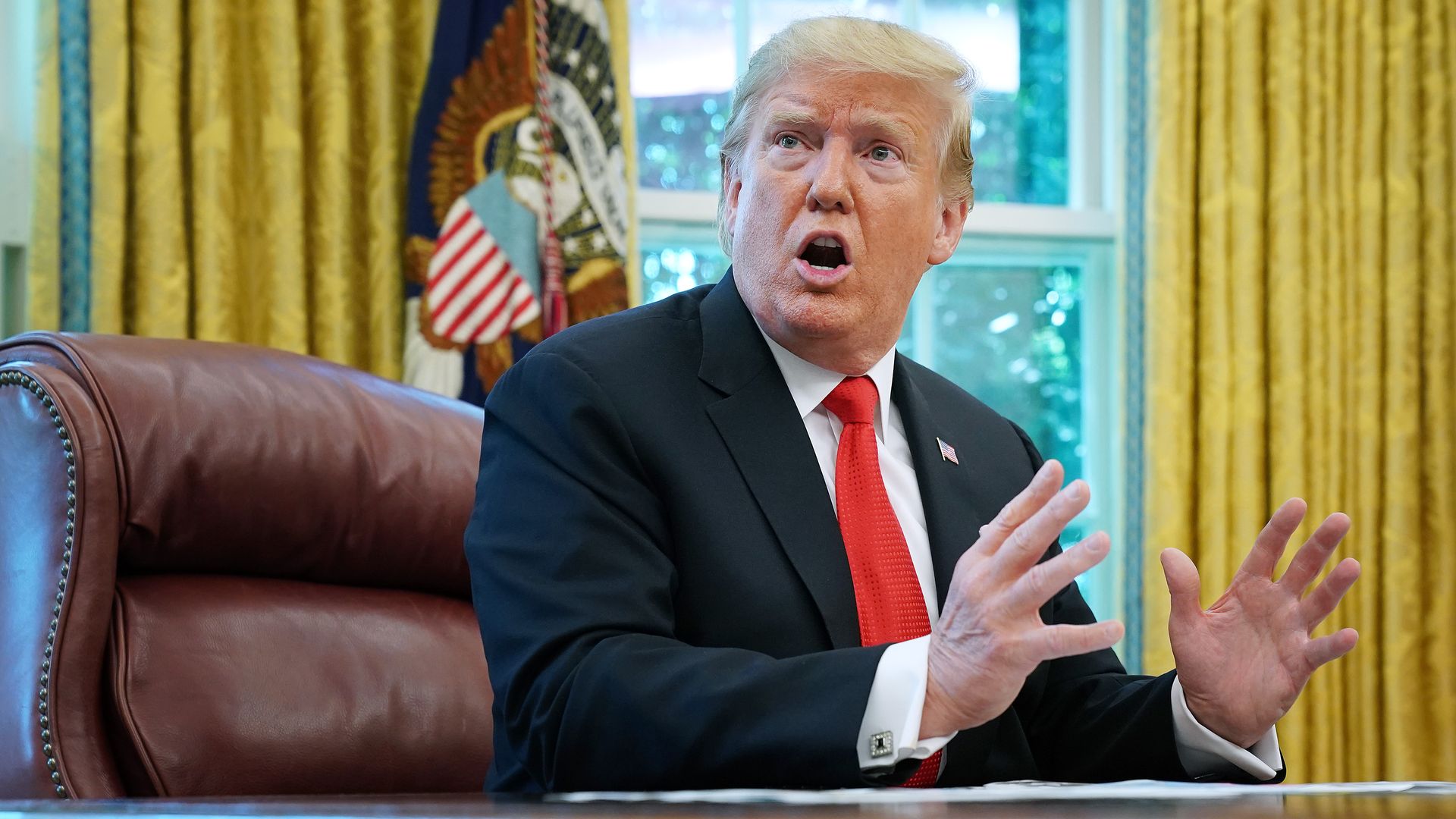 Trade between China and the United States has continued to fall ahead of October negotiations and a further tit-for-tat escalation of tariffs, according to customs data reported by AP.
The big picture: Imports of American products to China dropped to $10.3 billion in August, down 22% from the same month last year. Chinese exports to the U.S. also plummeted to $44.4 billion in August, down 16%. China's trade surplus with the U.S. shrunk to $31.3 billion in August, down $27 billion from a year prior.
Both sides of the escalating trade war hiked tariffs on billions of dollars worth of goods last month, disrupting industries ranging from agriculture to the auto sector to consumer products.
Talks between President Trump and Chinese President Xi Jinping earlier this summer ended without a deal. Negotiators are set to meet again in October, with Trump planning additional tariff increases on Oct. 1 and Dec. 15.
The state of play:
On Sept. 1, the U.S. imposed a 15% tariff on $112 billion worth of Chinese goods. China retaliated by resuming 25% tariffs on American cars and adding 5–10% tariffs on $75 billion worth of goods.
On Oct. 1, Trump will increase existing tariffs on $250 billion worth of Chinese goods from 25% to 30%.
On Dec. 15, the U.S. will hit another batch of $160 billion of Chinese imports with 15% tariffs, originally delayed to reduce the impact on Christmas shoppers. China will retaliate with its second batch of tariffs on $75 billion of American goods.
Between the lines: Per AP, "Some analysts suggest Beijing is holding out in hopes Trump will feel pressure to make a more favorable deal as his campaign for the 2020 presidential election picks up. Trump has warned that if he is reelected, China will face a tougher U.S. negotiating stance."
Go deeper:
Go deeper