Scoop: Howard Schultz to end presidential campaign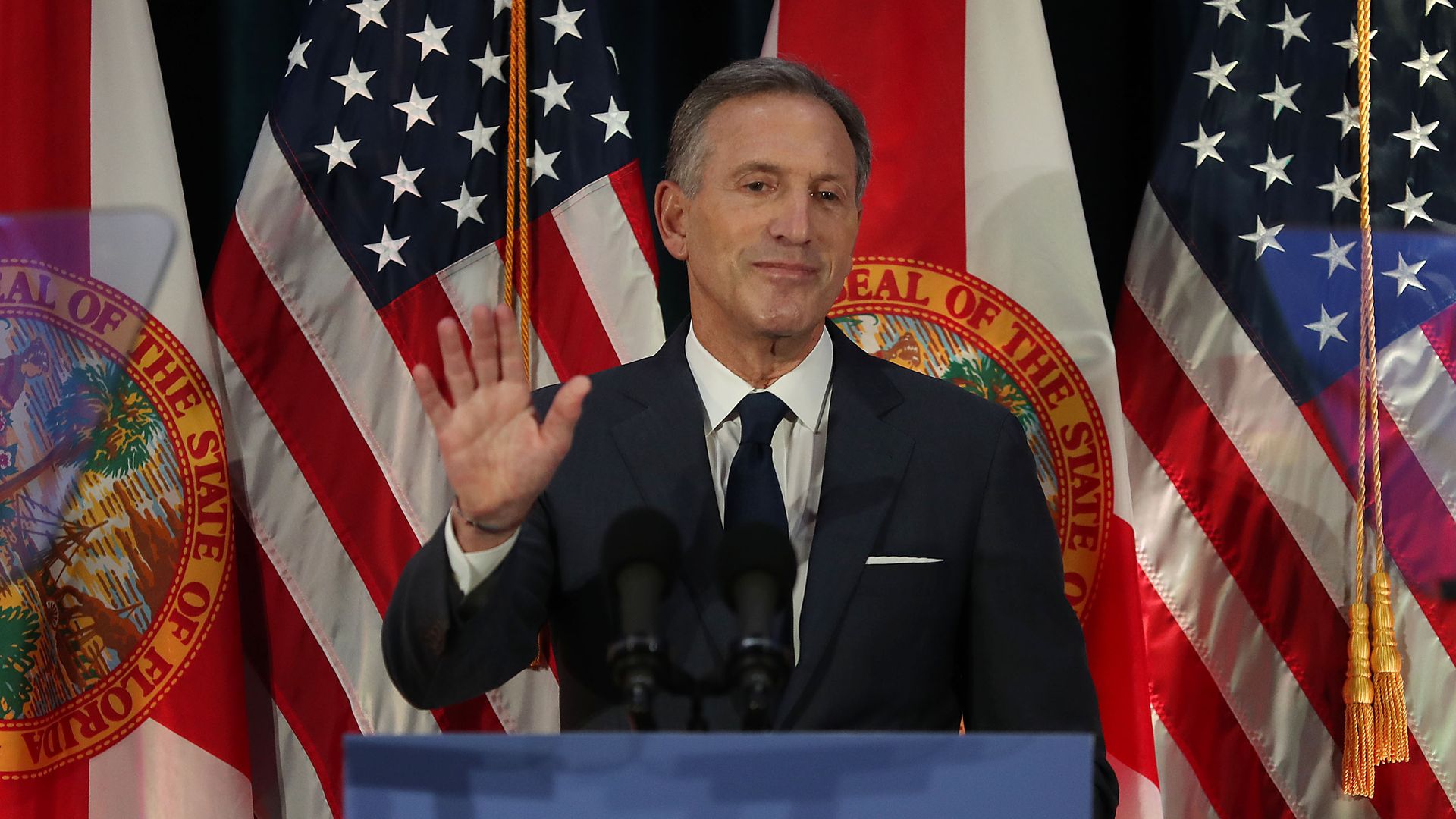 Former Starbucks CEO Howard Schultz, who put his independent presidential exploration on hold in June, will tell supporters later this morning that he's abandoning his campaign but still plans to spend big "to fix our broken system."
Why it matters: Schultz — a billionaire who planned to spend north of $100 million on 2020 — now will direct that same amount, over a longer time, toward innovative efforts to reduce inequality and promote political reform.
Between the lines: Schultz, 66, didn't want to be a spoiler if Joe Biden becomes the nominee, and calculated that he'd have to begin locking down ballot access before the Democratic race is settled.
What's next: Schultz, who plans to combine philanthropy and strategic investing with a passion for increasing access to the American dream, now becomes one of the most active private players in public policy.
In a "Dear Friends" letter going to hundreds of thousands of supporters later today, Schultz writes:
"[N]ot enough people today are willing to consider backing an independent candidate because they fear doing so might lead to re-electing a uniquely dangerous incumbent president."
"If I went forward, there is a risk that my name would appear on ballots even if a moderate Democrat wins the nomination, and that is not a risk I am willing to take."
"Finally, a back injury in April and three subsequent surgeries have required a level of recovery that has prevented me from continuing my travels and engaging with people to the degree that is necessary."
"The money that I was prepared to commit to a presidential campaign will instead be used to invest in people, organizations and ideas that promote honesty, civility and results in our politics."
"Onward with love of country, Howard."
Go deeper