House Dems open inquiry into use of tax dollars at Trump properties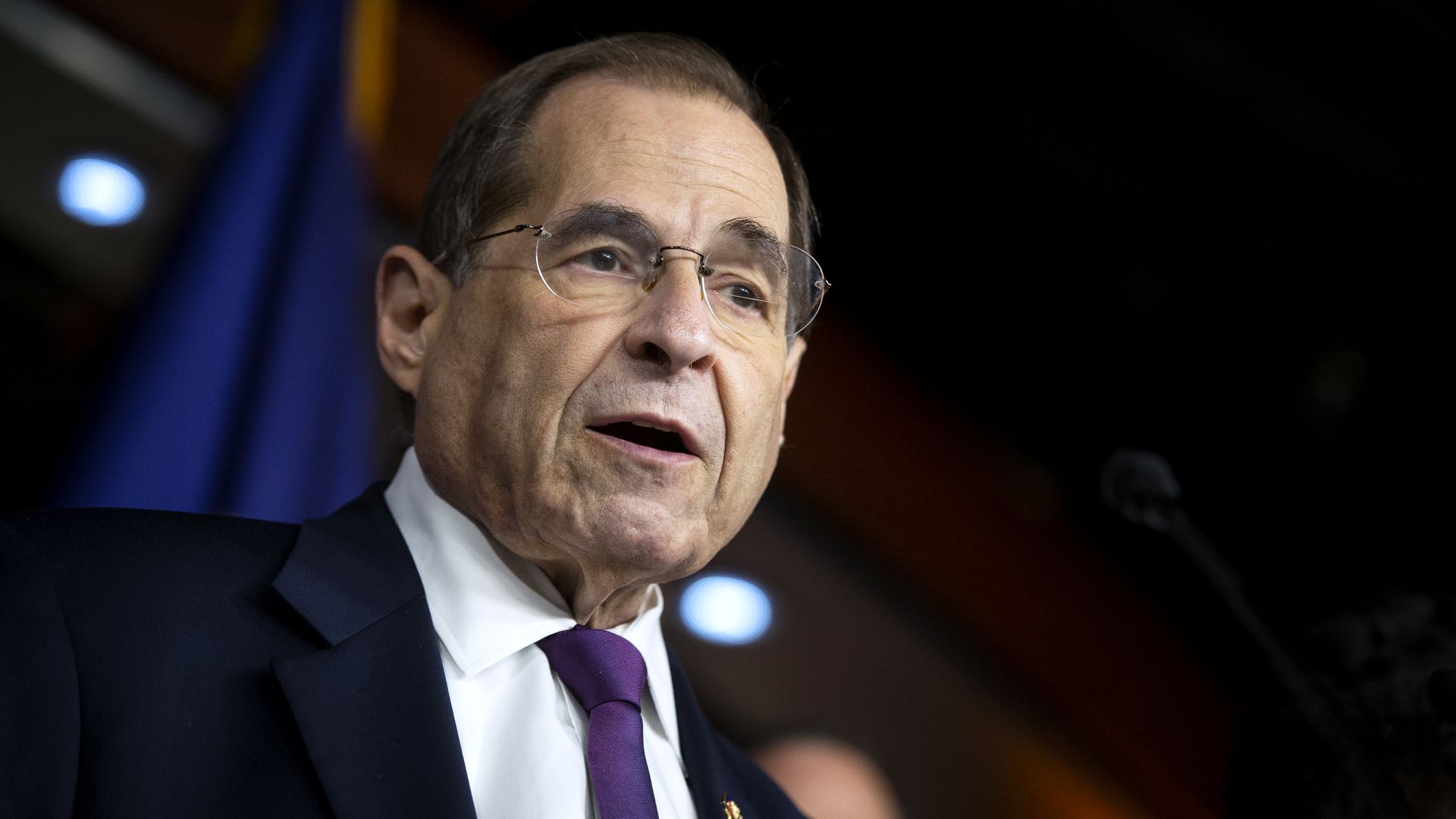 The House Judiciary and Oversight and Government Reform committees on Thursday sent letters demanding information on "multiple efforts" by the president, vice president and other administration officials to spend taxpayer dollars at properties owned by the Trump Organization, according to the AP.
Why it matters: House Judiciary Committee Chairman Jerrold Nadler (D-N.Y.) said in a statement that the, "Potential violations of the Foreign and Domestic Emoluments Clauses of the Constitution are of grave concern to the Committee..." and its members are now weighing whether to recommend articles of impeachment.
Context: The letters came less than a week after Vice President Pence stayed at the Trump International Golf Club in Doonbeg, Ireland, though his meeting with Irish officials was 180 miles away in Dublin. Pence's trip followed President Trump's late August proposal to host the 2020 G7 summit at his Miami golf resort, where revenues have dropped since Trump took office.
The big picture: House Democrats are attempting to keep the public tuned into open-ended investigations of Trump and his administration.
Rep. Jamie Raskin of Maryland, a member of the Judiciary panel, told the AP that they "have been focused on the Mueller report and that is a very small part of the overall picture. We must get America focused on the ongoing violations against basic Constitutional principles."
Details: In the letter sent to Pence's chief of staff, House Oversight Chairman Elijah Cummings wrote:
"The White House has not made public how much the Vice President's trip cost the American Taxpayer⁠—or benefited the Trump Organization—but based on previous investigations by the Government Accountability Office, the bill could be significant."
"President Trump stayed at his property in Doonbeg in June, which cost the American people an estimated $3.6 million."
Go deeper