68 reported dead from vaping-related lung illness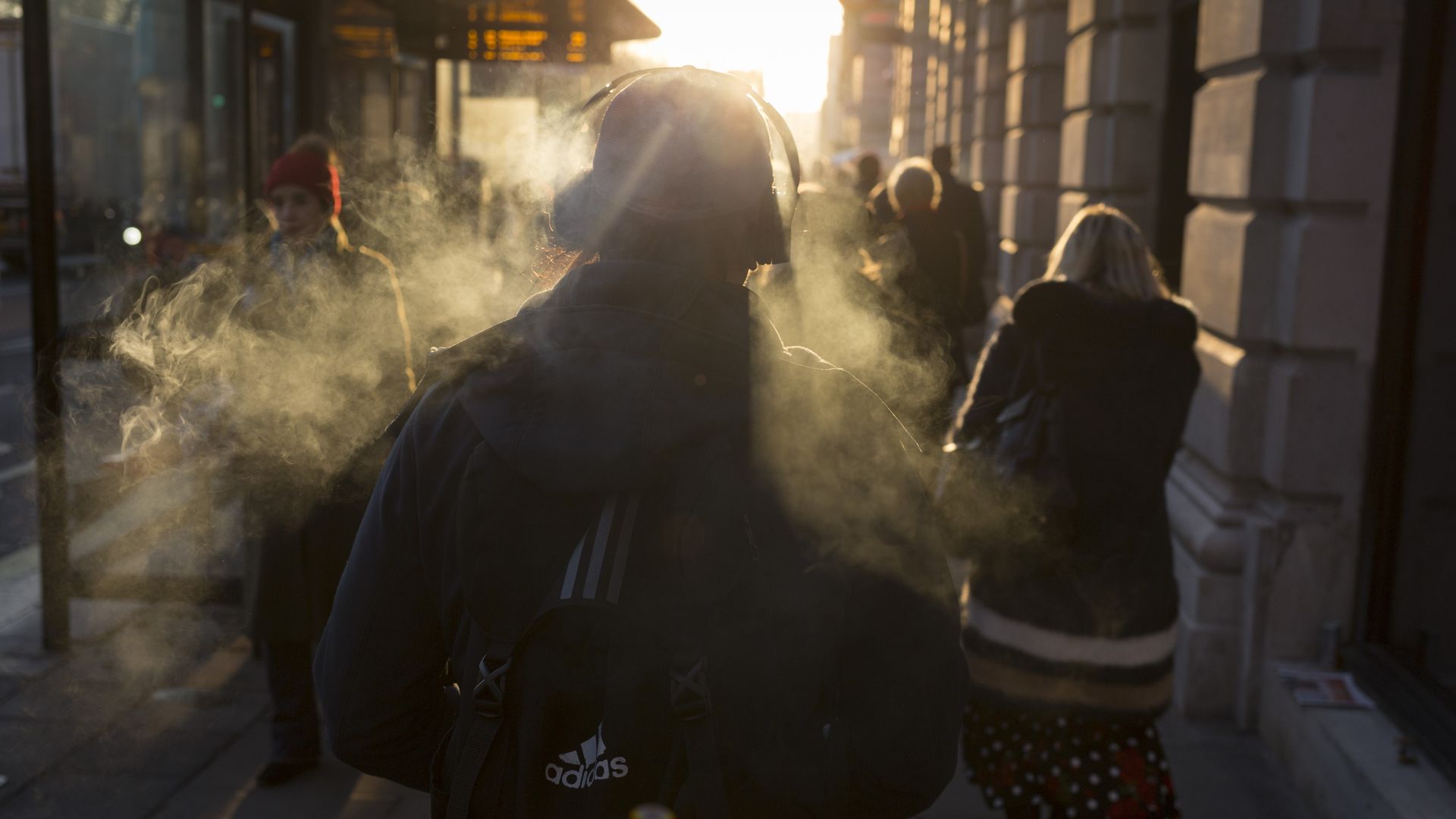 68 people have died from a lung injury associated with e-cigarette use in 29 states and the District of Columbia, the Centers for Disease Control and Prevention reports as of Feb. 18.
What's new: Because of the consistent declines in new EVALI cases since Sept. 2019, as well as the identification of vitamin E acetate as a primary cause of EVALI, Tuesday's report will be the final CDC update on the number of hospitalized EVALI cases and deaths nationally.
CDC explains the steady drop in cases as likely multifactorial and possibly related to:
Public awareness of the risk associated with THC-containing e-cigarettes, vaping and product use.
The elimination of vitamin E acetate from some products.
Law enforcement response related to illicit products.
Details: CDC, FDA and individual state health officials "have made progress in identifying the cause of EVALI," CDC reports.
Nationally, most vaping-related patients with data on how they sourced products reported obtaining THC-containing products from "informal sources," per the CDC. The agency recommends users should consider no longer vaping THC products, rather than its original claim to refrain from e-cigarettes.
Vitamin E acetate has been found in product samples tested by FDA and state labs and patient lung fluid samples tested by CDC across the country.
Vitamin E acetate is not present in the lung fluid of those who do not have EVALI.
Based on several studies, federal health officials found in late 2019 vitamin E acetate in a sample of illicit products in select states and the additive also caused lung fluid in 48 patients out of 51 diagnosed with the vaping illness.
By the numbers: Data as of Feb. 18 showed the median age of patients who died was 49.5 years old and the ages of those who died ranged from 15 to 75.
The impact: The CDC and states' individual health departments have data on where EVALI-related deaths occurred:
The Henry Ford Hospital in Detroit announced in mid-November that a 17-year-old boy faced "imminent death" from vaping injuries unless he underwent a double lung transplant. It was the first transplant performed on a patient with the vaping-related illness.
In New York, the first teenager died after being hospitalized twice in September with a vaping-related illness.
The big picture: The CDC reported 2,807 confirmed hospital cases of severe respiratory illnesses as of Feb. 18, among those who vaped nicotine or cannabis products in 50 states, D.C. and two U.S. territories.
The rate of reported cases each week has slowed considerably since August.
Go deeper:
Go deeper