The members of Congress departing in 2020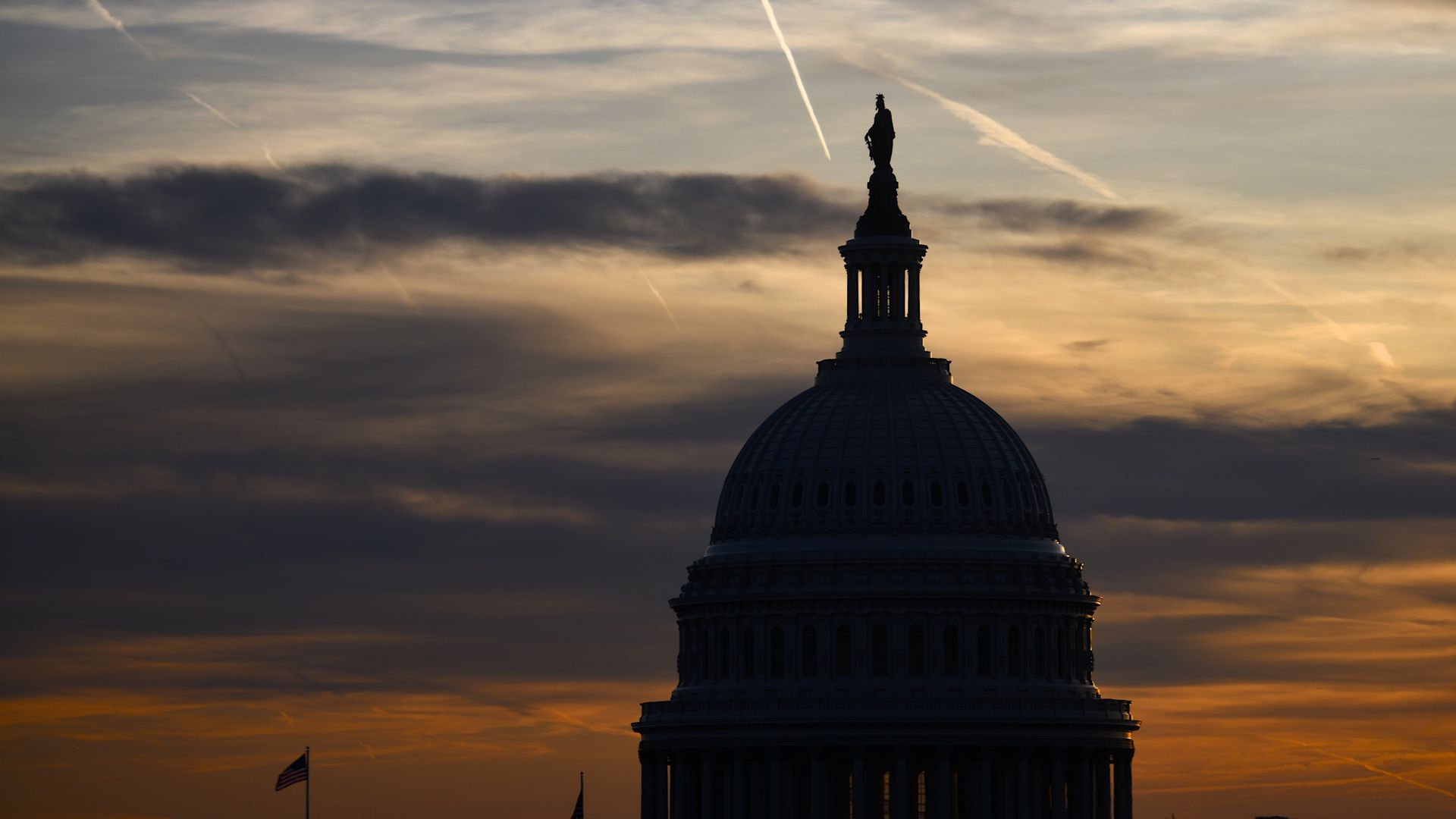 More Republicans than Democrats are exiting Congress in the lead up to the 2020 elections. Twenty-six GOP representatives and four senators are retiring without bids for higher office, compared to five Democratic representatives and one senator.
Driving the news: Rep. Ralph Abraham (R-La.) announced his retirement Wednesday, fulfilling his pledge to only serve three terms.
Why it matters: Congressional retirements provide a gauge of the political landscape before an election and may signal that some GOP candidates lack confidence that their party can retake control of the House, per The Atlantic.
Retiring House Republicans:
Will Hurd, Tex. 23rd (Partisan Voter Index, via Cook Political Report: R+1)
Tom Marino, Penn. 12th (R+17)
Jim Sensenbrenner, Wisc. 5th (R+13)
Susan Brooks, Ind. 5th (R+9)
Martha Roby, Ala. 2nd (R+16)
Sean Duffy, Wis. 7th (R+8)
John Shimkus, Ill. 15th (R+21)
Bill Flores, Tex. 17th (R+12)
Rob Woodall, Ga. 7th (R+9)
Paul Mitchell, Mich. 10th (R+13)
Pete Olson, Tex. 22nd (R+10)
Kenny Marchant, Tex. 24th (R+9)
Mike Conaway, Tex. 11th (R+32)
Rob Bishop, Utah 1st (R+26)
Mac Thornberry, Tex. 13th (R+33)
Chris Collins, N.Y. 27th (R+11)
Francis Rooney, Fla. 19th (R+13)
Greg Walden, Ore. 2nd (R+11)
Pete King, N.Y. 2nd (R+3)
Tom Graves, Ga. 14th (R+27)
George Holding, N.C. 2nd (R+7; before redrawn boundaries)
Ted Yoho, Fla. 3rd (R+9)
Mark Walker, N.C. 6th (R+9; before redrawn boundaries)
Mark Meadows, N.C. 11th (R+14; before redrawn boundaries)
Phil Roe, Tenn. 1st (R+28)
Duncan Hunter, Calif. 50th (R+11)
Rep. Ralph Abraham, La. 5th (R+15)
Retiring House Democrats:
José Serrano, N.Y. 15th (D+44)
Dave Loebsack, Iowa 2nd (D+1)
Susan Davis, Calif. 53rd (D+14)
Pete Visclosky, Ind. 1st (D+8)
Denny Heck, Wash. 10th (D+5)
House Republicans quitting to run for higher office:
Bradley Byrne, Ala. 1st (R+15) (Running for Senate)
Greg Gianforte, Mont. at-large (R+11) (Running for Montana governor)
Paul Cook, Calif. 8th (R+9) (Running for San Bernardino County Board of Supervisors)
Roger Marshall, Kan. 1st (R+24) (Running for Senate)
House Democrats quitting to run for higher office:
Ben Ray Luján, N.M. 3rd (D+8) (Running for Senate)
Retiring Senate Republicans:
Lamar Alexander, Tenn. (2020 Senate Race Rating, via Cook Political Report: Likely R)
Mike Enzi, Wyo. (Solid R)
Johnny Isakson, Ga. (Likely R)
Pat Roberts, Kan. (Likely R)
Retiring Senate Democrats:
Tom Udall, N.M. (Likely D)
Editor's note: This story has been corrected to reflect that the Partisan Voter Index for Texas' 23rd Congressional District is R+1.
Go deeper