NOAA: 20% chance Alabama could have felt Dorian's winds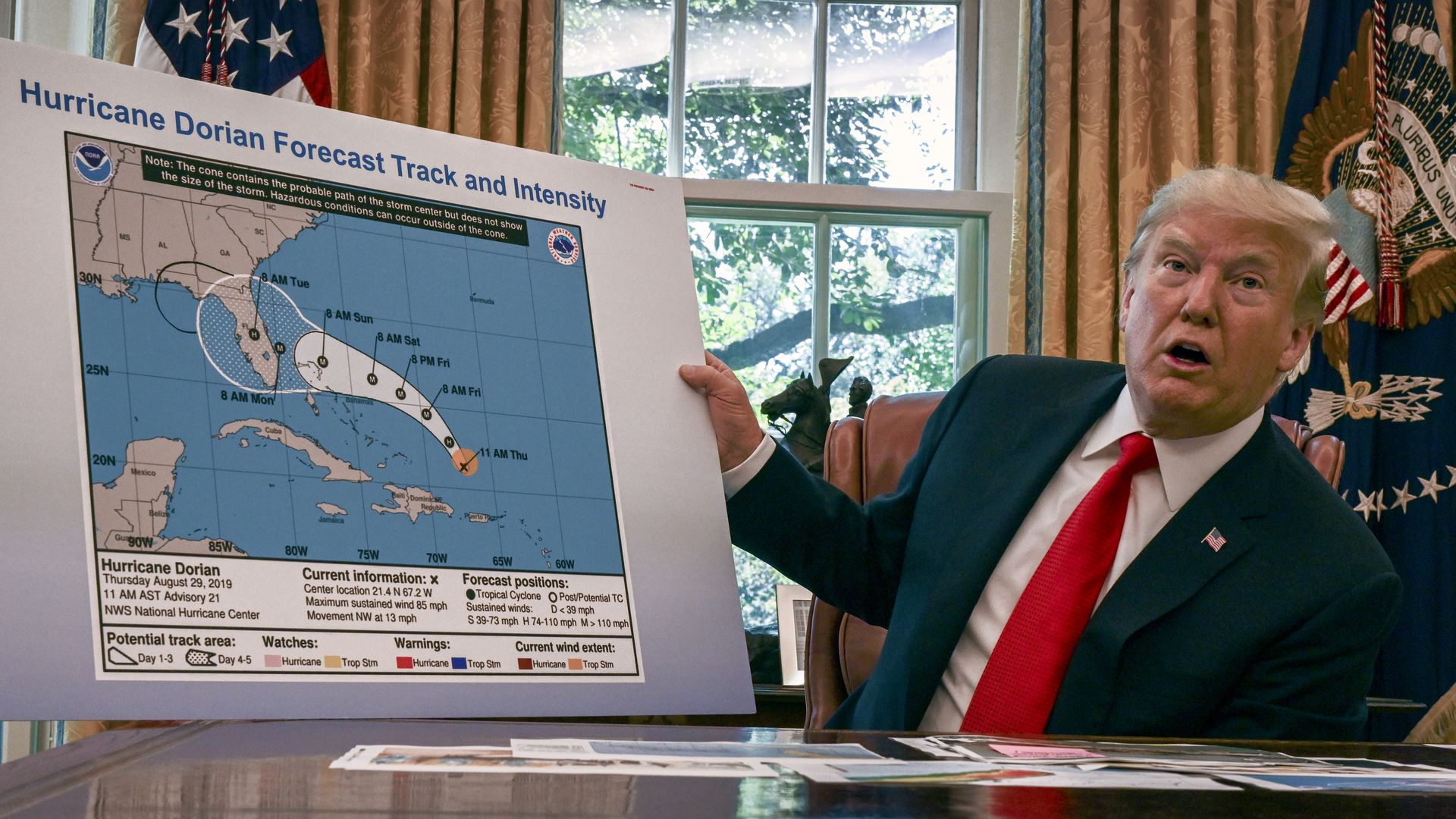 Hurricane Dorian's outer most winds, blowing between 39 and 73 mph, had at most a 20% chance of reaching Alabama between Tuesday, August 27 and Monday, Sept. 2, NOAA said in an unsigned statement.
Why it matters: NOAA's statement confirms President Trump's weeklong insistence that he was correct about the storm threatening Alabama. The Birmingham office of the National Weather Service refuted the president's comments in a tweet on Sept. 1. NOAA, in their Friday statement, said the Birmingham office's tweet was "inconsistent with probabilities from the best forecast products available at the time."
The big picture: NOAA's spokesperson, Chris Vaccaro, said on Sept. 1 that "the current forecast path of Dorian does not include Alabama," the AP reports. Trump had mentioned the risk to Alabama, Florida, Georgia and the Carolinas in a tweet earlier that day. Alabama "was not in the National Hurricane Center's 'cone of uncertainty,' which is where forecasters determine the storm is most likely to track," the Washington Post's Capital Weather Gang reports.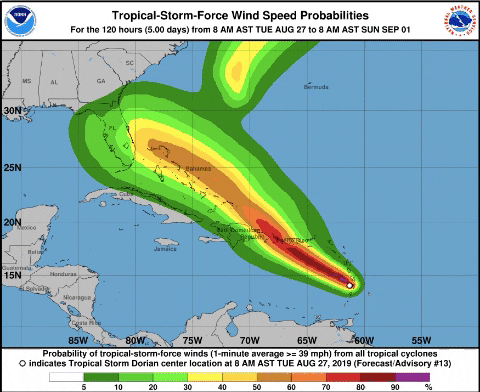 Go deeper:
Go deeper