Sarah Sanders' book is coming shortly before the 2020 election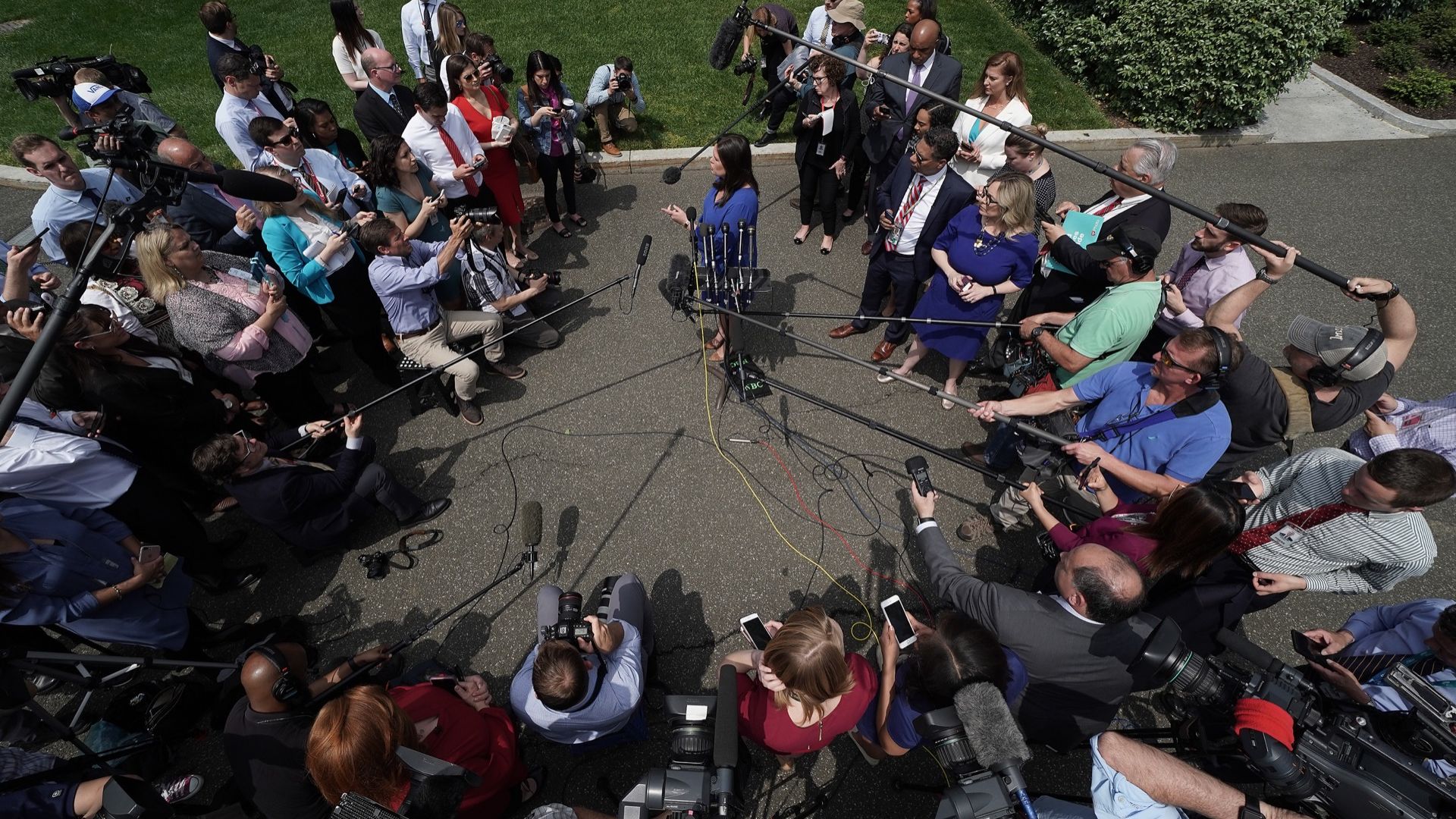 St. Martin's Press will announce Thursday that former White House press secretary Sarah Sanders will publish a memoir about her Trump administration experiences in fall 2020 — right before the election.
Why it matters: Sanders, who could be combative with reporters and is seriously considering a run for Arkansas governor in 2022, will be a high-profile supporter of President Trump's re-election.
Sanders, a Fox News contributor, lives in Little Rock.
She says in a release out later today:
"From Arkansas to the White House and back, I'm excited to tell my story about the challenges of being a working mom at the highest level of American politics, and my role in the historic fight raging between the Trump administration and its critics for the future of our country."
Go deeper: Some of Sarah Sanders' most controversial claims as press secretary
Go deeper