More women accuse opera star Plácido Domingo of sexual misconduct: AP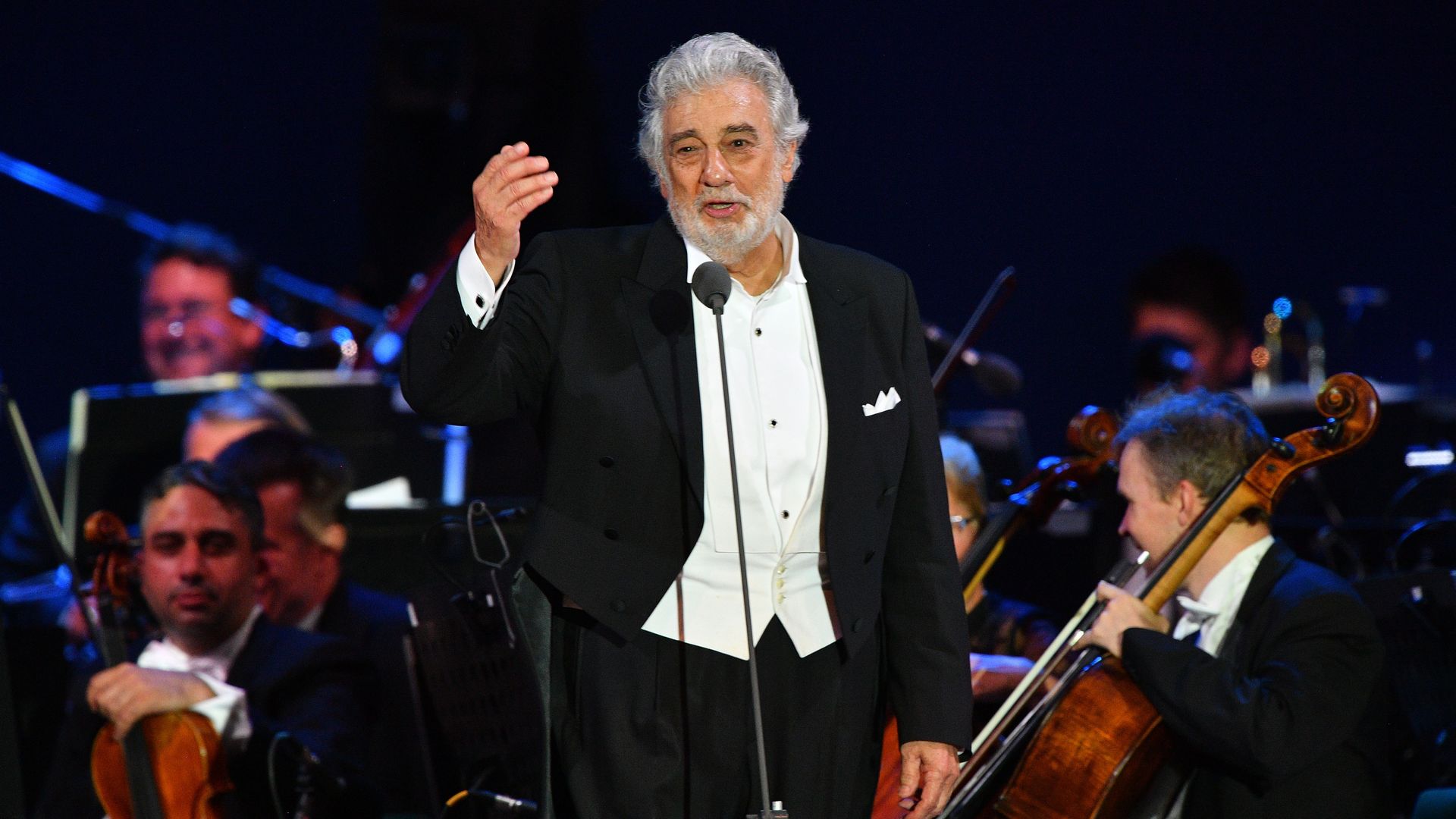 Opera star Plácido Domingo has been accused by 11 more women of sexual harassment or of inappropriate behavior toward them, reports AP, which interviewed his accusers. Domingo's spokeswoman issued a statement disputing the allegations.
Why it matters: The 78-year-old Spanish tenor and multiple Grammy Award winner is regarded as one of the greatest ever opera singers. In August interviews with AP, multiple women accused the star of sexual harassment and abusing his power over 3 decades from the late 1980s.
The big picture: Domingo is the general director of Los Angeles Opera, which has already begun an investigation into the earlier claims.
The other side: Domingo — who has been married to his second wife, soprano Marta Ornelas, since 1962 — described the August allegations as "inaccurate." After the latest claims, his spokesperson Nancy Seltzer issued a statement.
"The ongoing campaign by the AP to denigrate Plácido Domingo is not only inaccurate but unethical. These new claims are riddled with inconsistencies and, as with the first story, in many ways, simply incorrect.
"Due to an ongoing investigation, we will not comment on specifics, but we strongly dispute the misleading picture that the AP is attempting to paint of Mr. Domingo."
— Domingo spokesperson Nancy Seltzer's statement to AP
Go deeper