Architect of Trump's Middle East peace plan to depart White House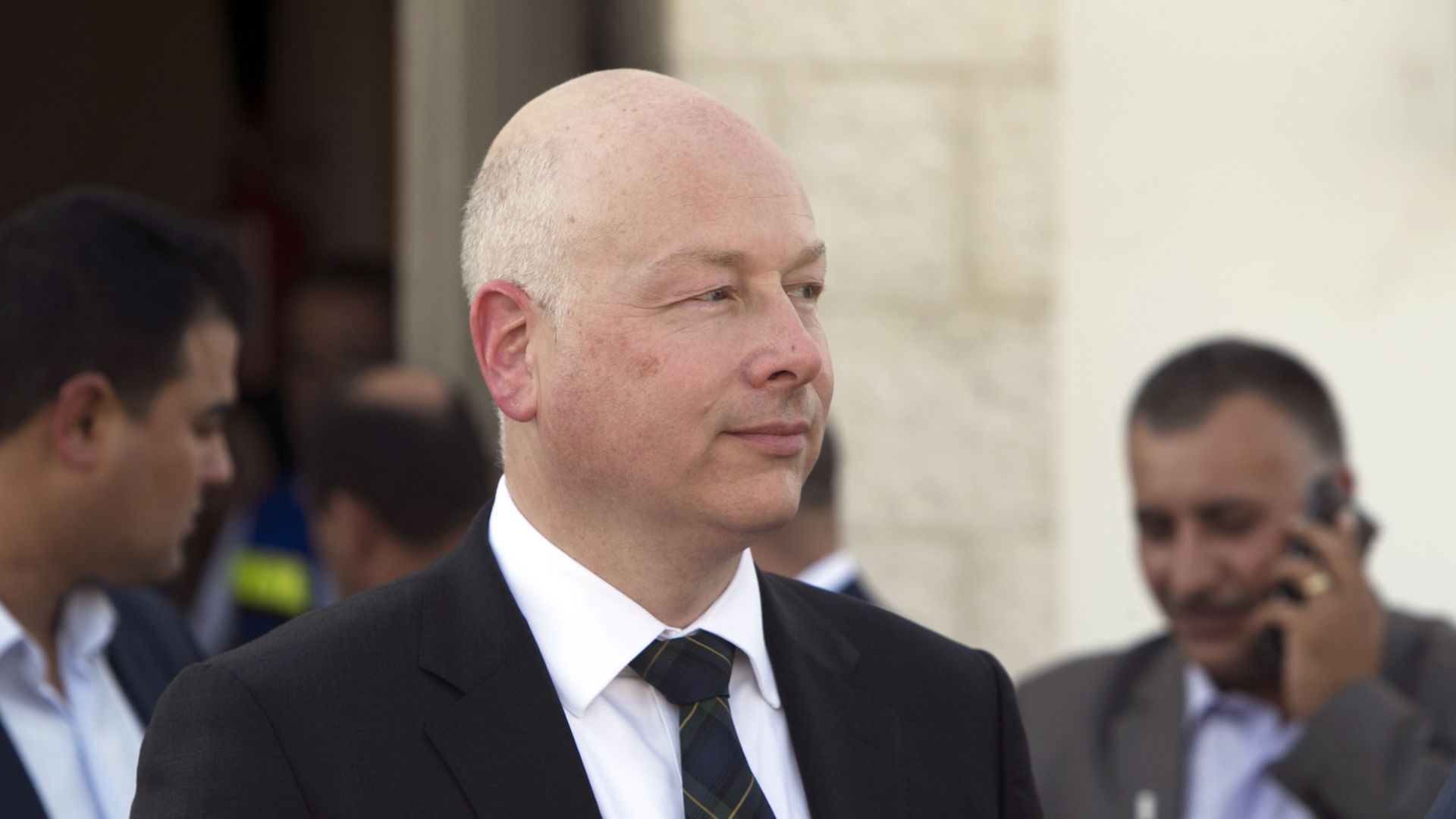 White House special envoy for the Middle East peace process Jason Greenblatt will be leaving the Trump administration in the next several weeks to return to the private sector.
Why it matters: Greenblatt is a key member of the White House Middle East "peace team," which consists of Jared Kushner, U.S. Ambassador to Israel David Friedman and Kushner deputy Avi Berkowitz. In June, the White House rolled out the economic component of its peace plan. It has yet to reveal the political component due to upcoming Israeli elections.
Behind the scenes: A senior U.S. official said Greenblatt will stay at the White House another few weeks until the launch of the political side of the peace plan, which is expected shortly after the Israeli elections on Sept. 17. The U.S. official said Greenblatt's decision was mainly for personal and family reasons. He said Greenblatt was supposed to serve for 2 years on the White House peace team, but ended up serving almost 3.
The official said that the White House peace team began discussing at the end of 2018 how to phase in Greenblatt's departure.
After Greenblatt leaves, most of his assignments and authorities will be transferred to Berkowitz, who was a main player in drafting the White House peace plan and has worked side by side with Greenblatt since January 2017.
Some of Greenblatt's assignments will be transferred to U.S. special envoy for Iran Brian Hook and Friedman.  
What they're saying:
"It has been the honor of a lifetime to have worked in the White House for over two and a half years under the leadership of President Trump. I am incredibly grateful to have been part of a team that drafted a vision for peace. This vision has the potential to vastly improve the lives of millions of Israelis, Palestinians and others in the region. I would like to thank my incredible wife Naomi and my amazing six children for their strength and encouragement. I will thoroughly miss working with my friends and colleagues Jared Kushner, David Friedman and Avi Berkowitz, as well as the many other dedicated individuals within the US government who were instrumental in our efforts."
"Jason has done a tremendous job leading the efforts to develop an economic and political vision for a long sought after peace in the Middle East. His work has helped develop the relationships between Israel and its neighbors as he is trusted and respected by all of the leaders throughout the region. He is a close friend and partner and will continue to make a positive impact on the world."
"It's been a tremendous privilege to work with Jason these past few years on the critical tasks of repairing and strengthening the US-Israel relationship and seeking peace and stability within the Middle East. Jason has been a trusted friend and a valued colleague who has touched so many with his wisdom, sincerity and good will. He has made an enormous and indelible contribution which we will seek to build upon as we move forward."
Prime Minister Benjamin Netanyahu:
"I wish to thank Jason Greenblatt for his work for peace and security and for speaking the truth about Israel in front of all those who bash it."
Go deeper