Parliament defeats Boris Johnson to take control of Brexit process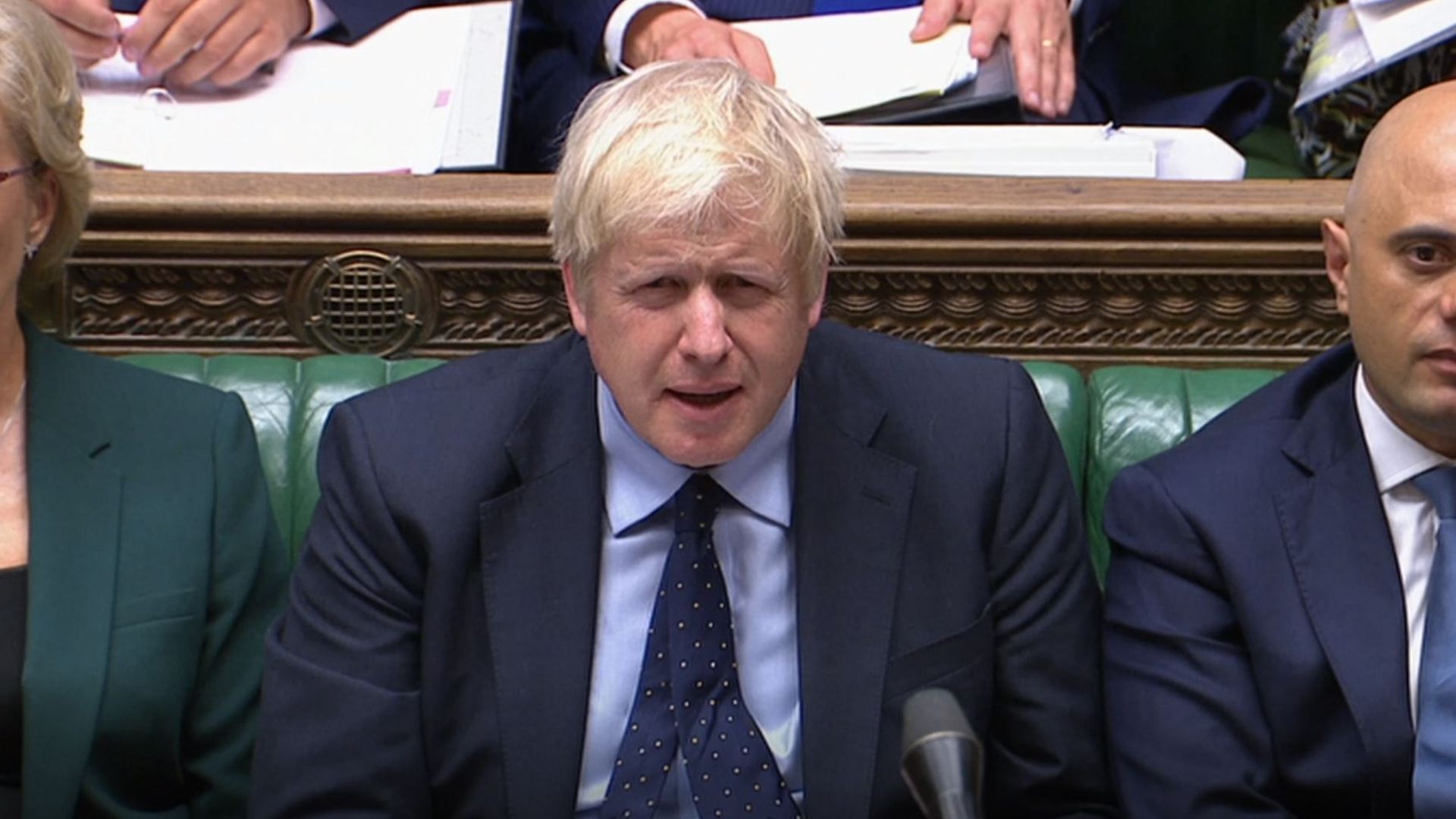 U.K.'s Parliament voted 328-301 on Tuesday night to take control of the legislative agenda in an effort to stop Prime Minister Boris Johnson from forcing through a no-deal Brexit on Oct. 31.
Why it matters: The lawmakers who voted in favor of the motion include a number of high-profile rebels in Johnson's own Conservative Party. They were stripped of their affiliation after the vote. Parliament on Wednesday will vote on a bill to force Johnson to seek a Brexit extension from the European Union. Operating under the assumption that the bill will pass, Johnson said he will introduce a motion tonight to dissolve Parliament and hold a general election an Oct. 14.
Whether that vote to hold an election will receive the necessary two-thirds majority remains to be seen, however, as the Labour Party may oppose the effort in order to ensure that a no-deal Brexit is taken off the table completely.
Between the lines: The 21 Conservatives who voted against the government and have been expelled from the party include 8 former Cabinet ministers and the grandson of Winston Churchill. Together, they have served for a total of 350 years as Conservative MPs. Ken Clarke, who has been an MP since 1970, has served under 4 prime ministers and is known as the "Father of the House."
The bottom line: It was a devastating day for Boris Johnson. He lost his first vote as prime minister and saw his working majority drop from +1 to -22.
Go deeper: U.K. government loses majority as Boris Johnson speaks in Parliament
Go deeper