Sen. Joe Manchin will not run for West Virginia governor in 2020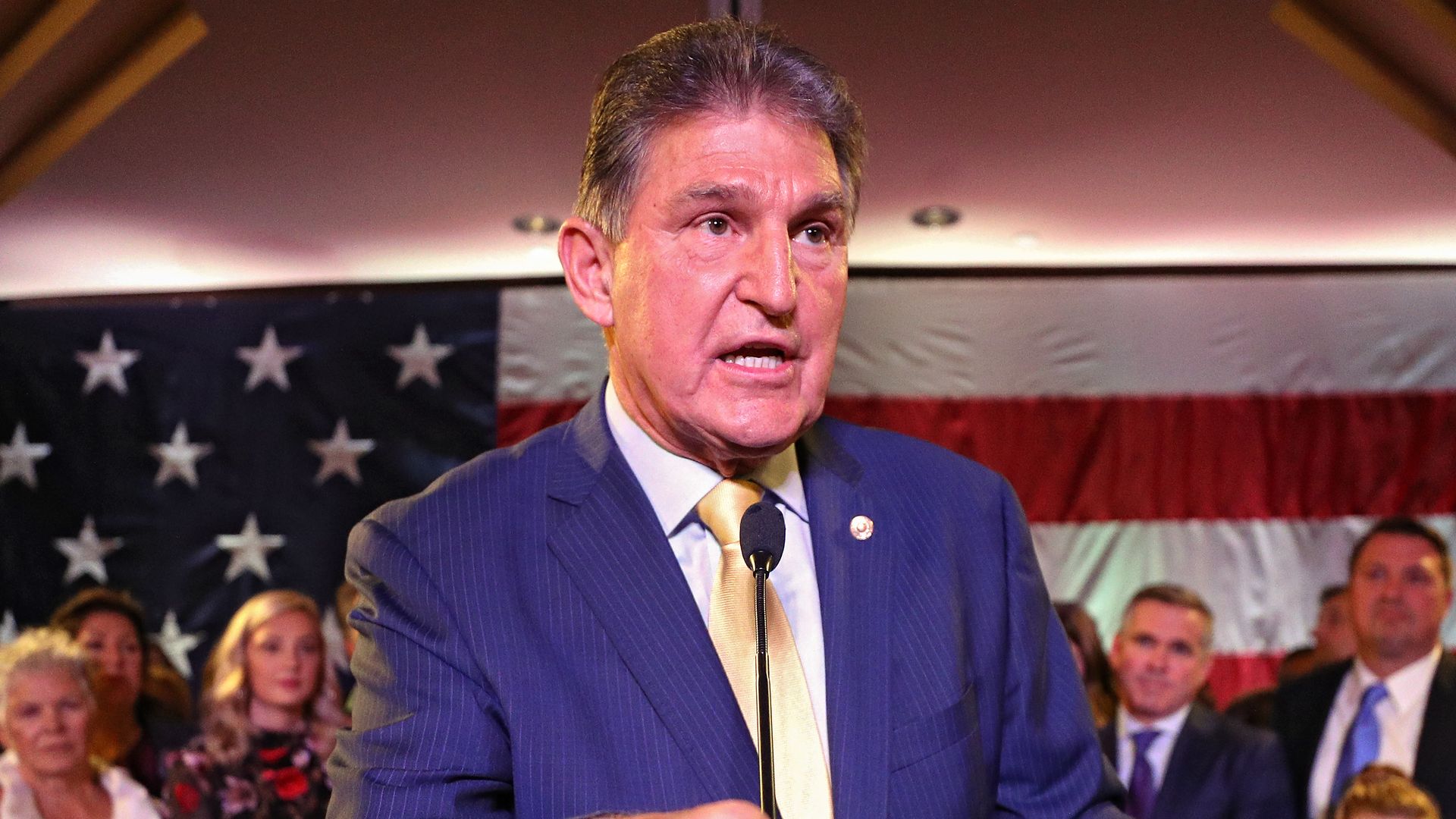 Sen. Joe Manchin (D-W.Va.) announced Tuesday that he will not run for governor of West Virginia and will instead remain in the Senate through 2024.
"Ultimately, I believe my role as U.S. Senator allows me to position our state for success for the rest of this century."
Why it matters: As Democrats seek to take back the Senate in 2020, the moderate Manchin's seat would likely have been a gift to Republicans if he had opted for a gubernatorial bid. Manchin won re-election by just 3 points in 2018 as a pro-union Democrat in a heavily pro-Trump state that could easily swing Republican without an incumbent.
Context: Manchin previously served as governor of West Virginia from 2005 to 2010 and told CBS' "Face the Nation" in August that his team was considering a bid, stating: "I want to do what I can to help my state," per AP.
In a statement, Manchin spoke fondly of his time in the West Virginia executive and said that he "couldn't wait to wake up in the Governor's Mansion in the morning." Ultimately, Manchin decided that he "couldn't focus just on which job [he] enjoyed the most, but on where [he] could be the most effective."
Between the lines: Manchin is often at odds with his own party in Congress and has repeatedly voted to confirm conservative judicial nominees, including Supreme Court Justice Brett Kavanaugh. Manchin also endorsed Sen. Susan Collins' (R-Maine) re-election bid, despite her being key to the Democratic Party's odds of taking back the Senate.
Go deeper: Democrats sound alarm on "massive" GOP Senate advantage in 2020
Editor's note: This post has been corrected to reflect the fact that Joe Manchin was governor of West Virginia from 2005 (not 2004).
Go deeper