Updated Sep 3, 2019 -

World
Boris Johnson expected to call election if he loses Brexit vote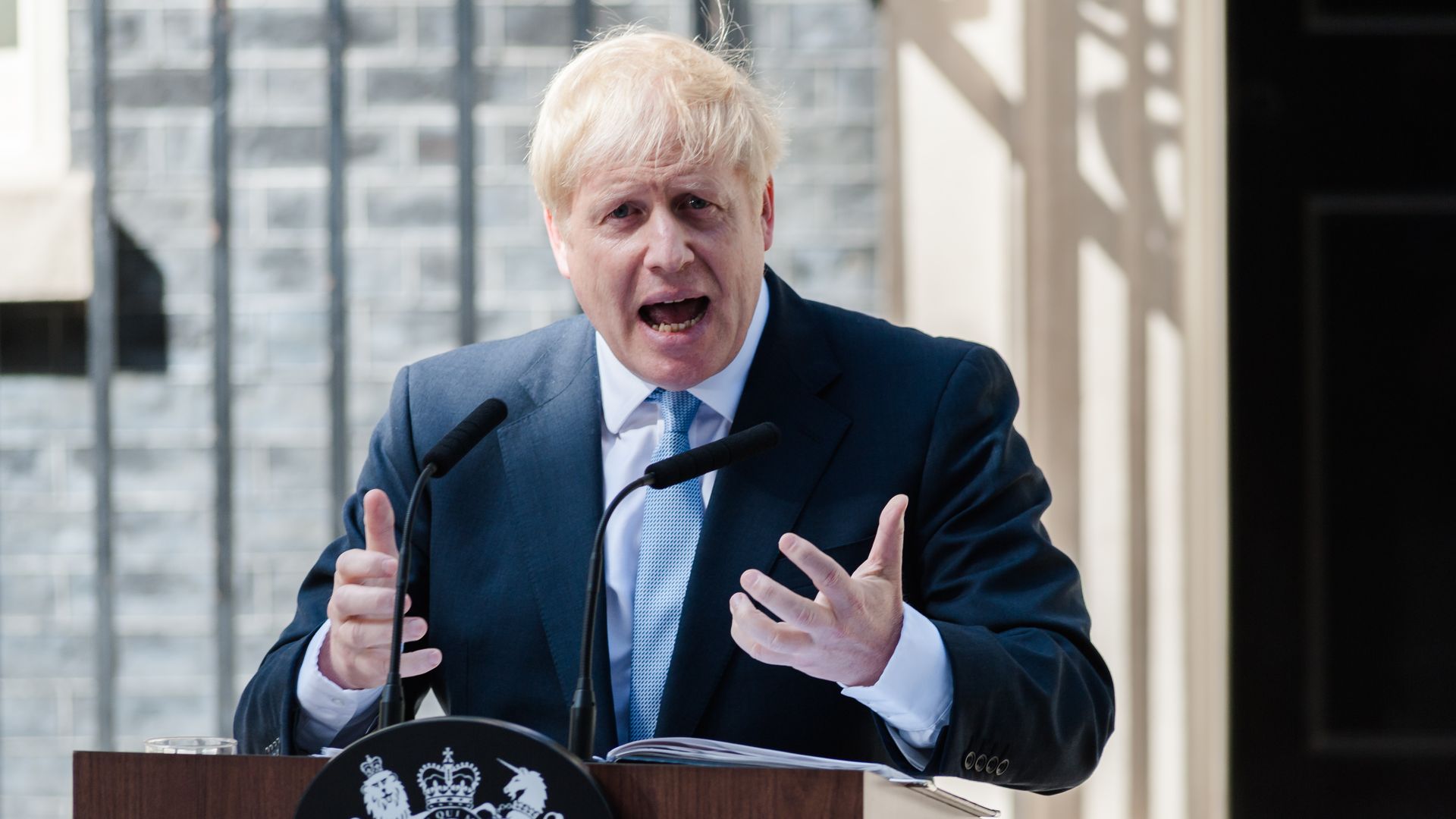 The U.K. government plans to table a motion to hold a general election on Oct. 14 if it's defeated by lawmakers opposed to a no-deal Brexit Tuesday, officials told British news outlets. Conservative members of parliament face expulsion from the ruling party if they vote against the government.
Why it matters: Prime Minister Boris Johnson was elected Conservative Party leader on the promise that he would deliver Brexit — with or without a deal. Rebel conservative lawmakers are joining forces with Labour to bring a bill designed to stop the U.K. from exiting the EU on Oct. 31 without a deal, per the BBC.
The state of play: The bill is signed by lawmakers who are outside of the cabinet and on the "backbench," as parliament returns from August recess. Prominent conservatives to have signed the bill include former Chancellor Philip Hammond and former Justice Secretary David Gauke, the Guardian notes.
Johnson would be surrendering his slender House of Commons majority of 1 by throwing rebel lawmakers out of his party.
The prime minister said in a televised address on Monday that he didn't want to call a general election, but if his government lost Tuesday's vote, it would make any further negotiation with the EU "absolutely impossible."
The big picture: Most members of parliament oppose a no-deal Brexit. Lawmakers' power to stop a no-deal has been severely hampered by Johnson's move to suspend Parliament, which cut down on the amount of time it will be in session before Oct. 31.
Education Minister Gavin Williamson told ITV's "Good Morning Britain" on Monday it would be right to remove any lawmaker from the ruling Conservative Party's selection process if they vote against the government on Brexit.
Editor's note: This article has been updated with new details throughout.
Go deeper: What Boris Johnson's suspension of Parliament means for Brexit
Go deeper