Nebraska's corn farmers are "outraged" at Trump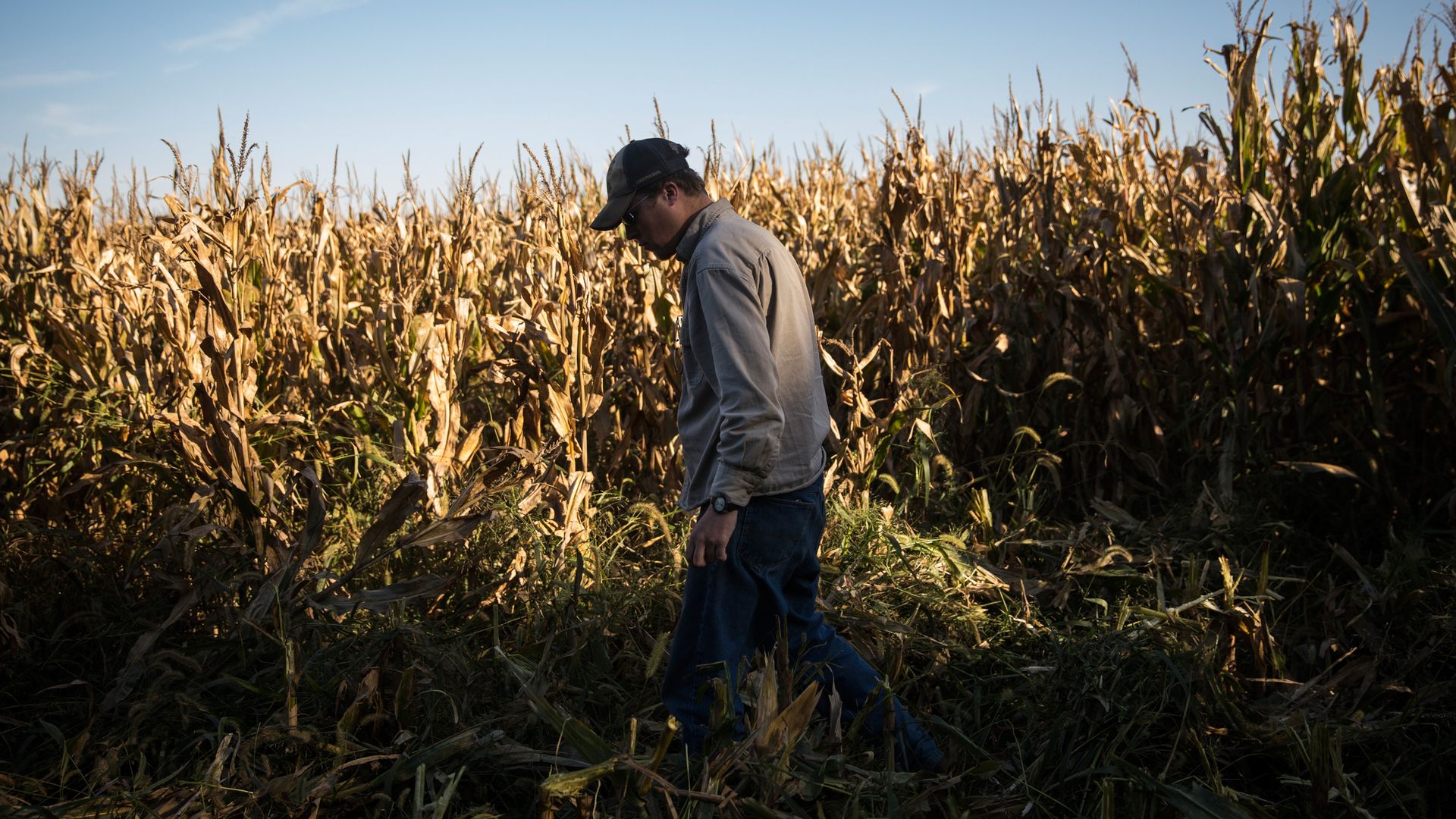 Corn farmers in Nebraska are "outraged by the Trump administration's lack of support for the American farmer," according to a Thursday press release by the Nebraska Corn Board and the Nebraska Corn Growers Association.
The big picture: Farmers across the U.S. have had to cut costs, take up side gigs and go without health insurance to stay afloat during the U.S.-China trade war. The Trump administration has promised billions in aid to affected farmers, though an analysis showed that most paid so far went to the country's largest and wealthiest farmers.
What they're saying: Nebraskan farmers blasted the Trump administration's decision to grant oil refineries waivers for the Renewable Fuel Standard (RFS), which mandates that transportation fuel sold in the U.S. must contain a minimum amount of renewables, like corn-based ethanol.
They branded the RFS waivers as moves "to bail out the oil industry rather than helping American farmers."
The farmers also criticized the lack of movement on the USMCA trade deal for North America, as well as a continued stalemate in the China trade dispute.
Go deeper: U.S. farm equipment purchases drop $900 million amid trade wars
Go deeper