Migrants with serious illness, crime victims may now face deportation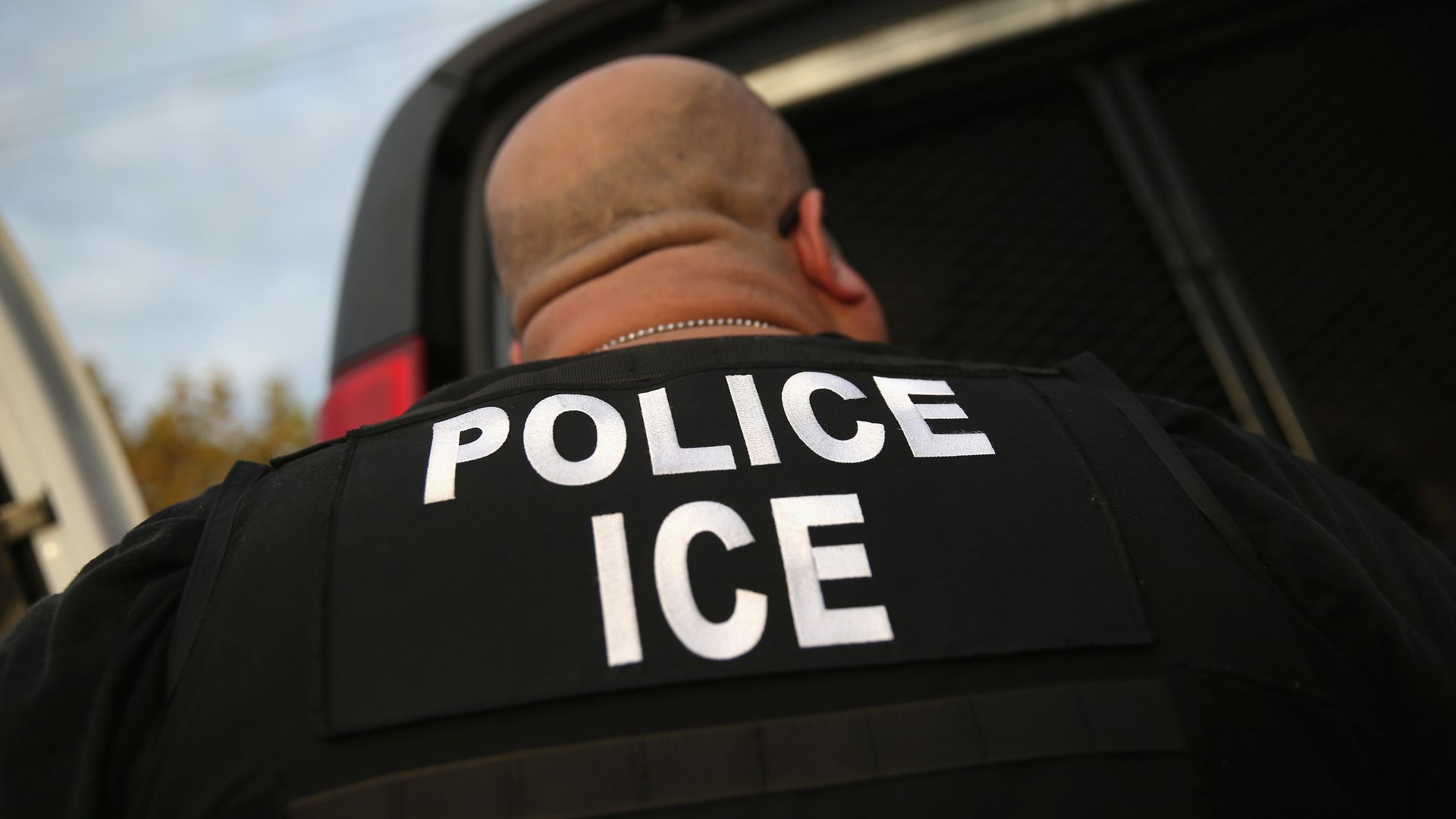 Immigrants battling severe illnesses who would ordinarily be given special, temporary protection from deportation have been told those protections are no longer available and they must leave the U.S. within 33 days, according to letters sent by U.S. Citizenship and Immigration Services (USCIS) and first reported by WBUR.
Why it matters: USCIS has since said that Immigration and Customs Enforcement (ICE) will now oversee the "medical deferred action" program — a change that had not been formally announced. An ICE official told the New York Times that the agency "had no idea" about the change, nor is it prepared to handle the new responsibility.
Medical deferred action allows immigrants who are receiving treatment for serious medical conditions such as cancer, cystic fibrosis, cerebral palsy and muscular dystrophy to stay in the U.S. temporarily without fear of deportation. Family members can also receive this deferred action.
There are around 1,000 applicants for the 2-year program each year, according to the Times.
"Because USCIS is not an enforcement agency, it is not appropriate for us to adjudicate requests for suspended enforcement not clearly assigned to us in law or policy," an agency spokesperson told Axios, adding that USCIS and ICE worked together on the change, "which will impact a limited number of people."
The big picture: Earlier this August, ICE made it easier for officers to deport crime victims waiting for decisions on their U visa applications — a visa specifically designed for victims who cooperate with law enforcement.
In the past, ICE was required to ask USCIS for a preliminary decision on whether an immigrant was likely to be granted a U visa, an ICE spokesperson told Axios. That would determine whether the immigrant could stay in the U.S. while awaiting a final decision. ICE officers and lawyers can now make that judgement on their own.
The Trump administration has made it harder for other victims of persecution, violence or human trafficking to find refuge in the U.S., as Axios has reported.
Go deeper