Juul incentivizes retailers to use its age-verification system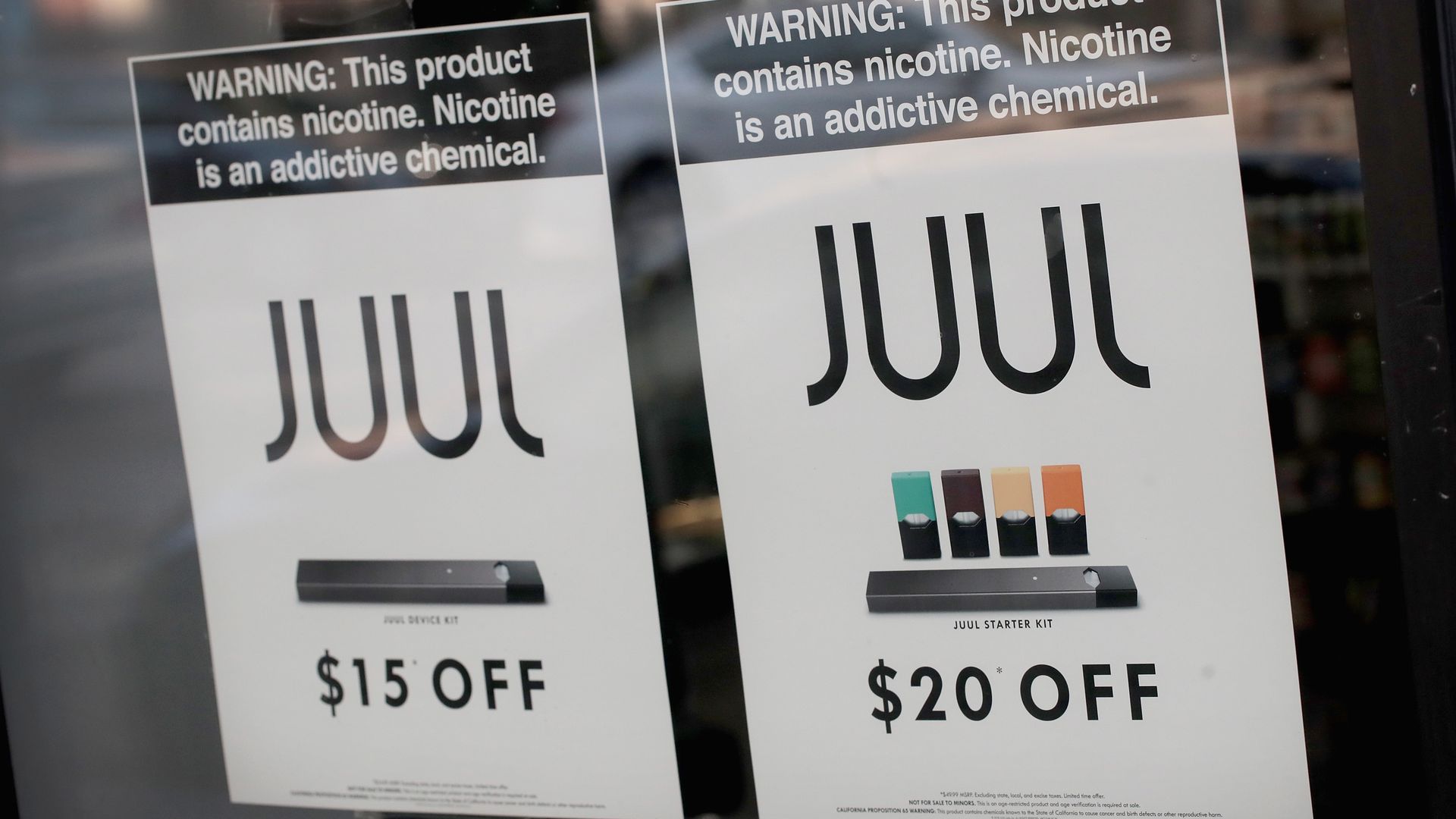 Juul is offering retailers $100 million in incentives to "install a new electronic age-verification system" that the vaping giant hopes will restrict illegal sales to minors, reports the Wall Street Journal.
Why it matters: This is Juul's latest attempt to fight the allegations that the company has helped fuel the teen vaping epidemic.
The system blocks the sale of any Juul product until the retailer scans an official government ID.
It also "limits each purchase to a maximum of one vaporizer and four refill packs."
The big picture: Some retailers have already taken matters into their own hands. Rite Aid and Walgreens have raised the age to buy tobacco in their stores to 21.
What's next: Juul says 40,000 stores, including some major convenience store chains, have already agreed to install the system, per the WSJ.
Juul plans to stop selling to retailers who don't use it by May 2021.
Go deeper: Juul's growing kids crisis
Go deeper