Ice Cube hopes his BIG3 basketball league can rejuvenate NBA careers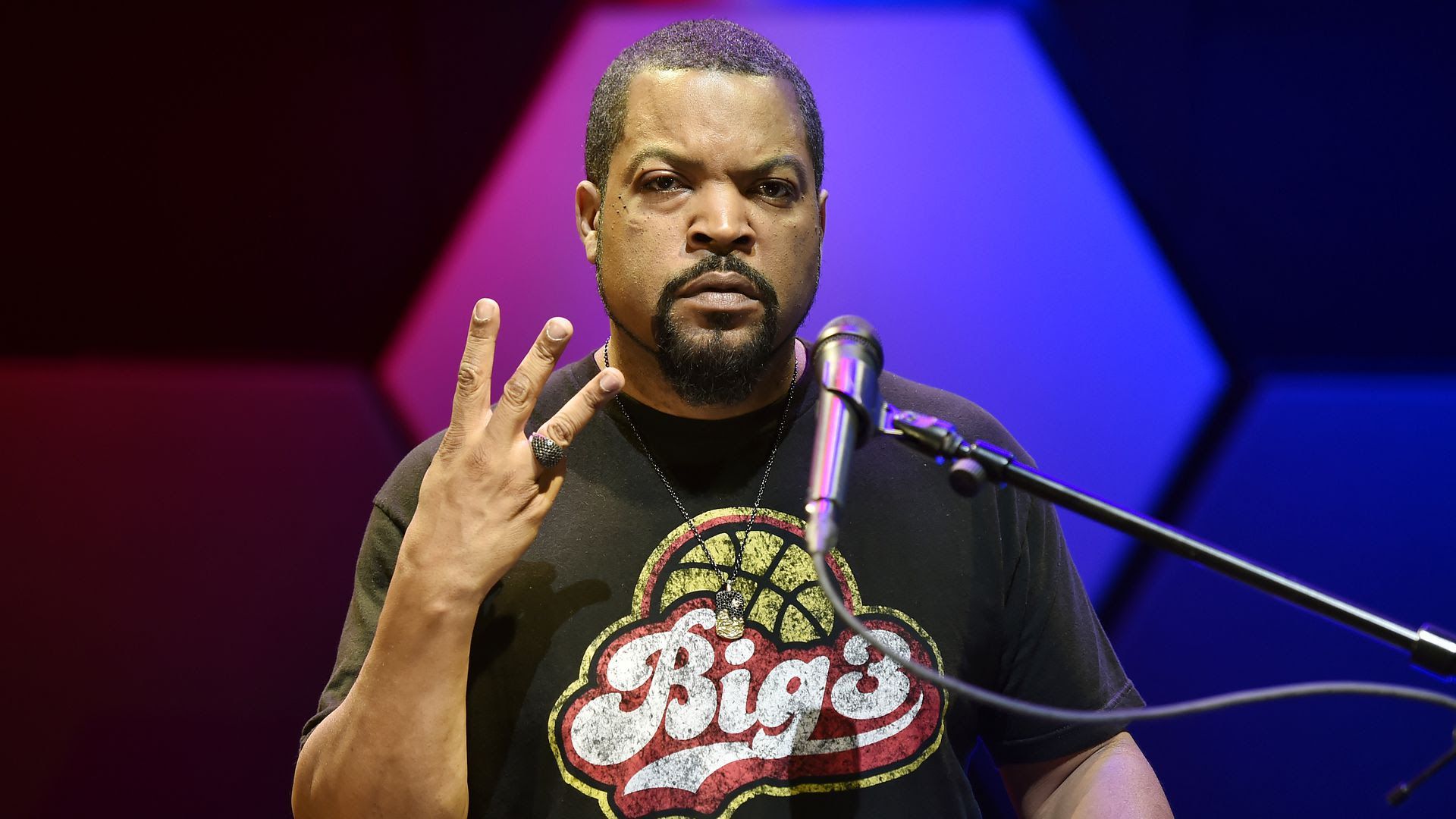 As the third season of Ice Cube's 3-on-3 basketball league, the BIG3, comes to a close with its championship game on Sunday, the league's MVP, Joe Johnson, 38, has received interest from multiple NBA teams following the season and will workout for the 76ers today, ESPN reports.
Why it matters: The BIG3 has had to fight against the stigma that it's nothing more than a haven for washed up former pros, so Johnson returning to the NBA would be extremely validating — proof that the league can not only help players leave basketball on their own terms but even rejuvenate their careers.
"I think [players and agents] believe it can only hurt them. ... But I'm telling you, if you're dominating the BIG3, you'll get back in the league," Celtics analyst and BIG3 player Brian Scalabrine told The Athletic (subscription).
I spoke with Ice Cube about the Johnson news and the BIG3 as a whole.
I'm trying to think of other players who could follow in Joe's footsteps and the first name that comes to mind is Carmelo Anthony. Thoughts?
"Of course we'd love it. He just has to figure out if he can get past the stigma of 'Oh, it's really over because you're in the BIG3.' Like no, this is where you can show that you can still play. Both sides of the ball, too — you have to play defense in our league."
Do you view the BIG3 as a competitor to the NBA or are you complementary?
"Complementary. We don't want to sidetrack somebody's dream of making it; we don't want to touch G League players. We want guys to keep their NBA dreams alive."
Could you see the BIG3-NBA relationship expanding in the future?
"In a perfect world, NBA players that want to get a little more physical or just play in a dope league in the summer could one day come play in the BIG3 in the offseason then go back to their NBA team."
Many athletes struggle with retirement. They miss that camaraderie, that sense of identity. Is that something you take pride in? Helping players through that?
"Yeah, man, that's spiritual to me. Because ya know, these guys work all their lives on this skill and then somebody comes and tells them it's over."
"I look at myself, and if someone had told me that, there would be a lot of cool s--t that's not in this world. So I have a lot of empathy for athletes who get kicked off the stage before they're done performing."
"Take a guy like Kenyon Martin. I think he was able to get all of his basketball out of him before retiring from the BIG3. No regrets, left a champion and had peace with it. That's what it's all about."
Go deeper: The NBA playoffs are a global affair
Go deeper