Bernie Sanders' plan to restructure your life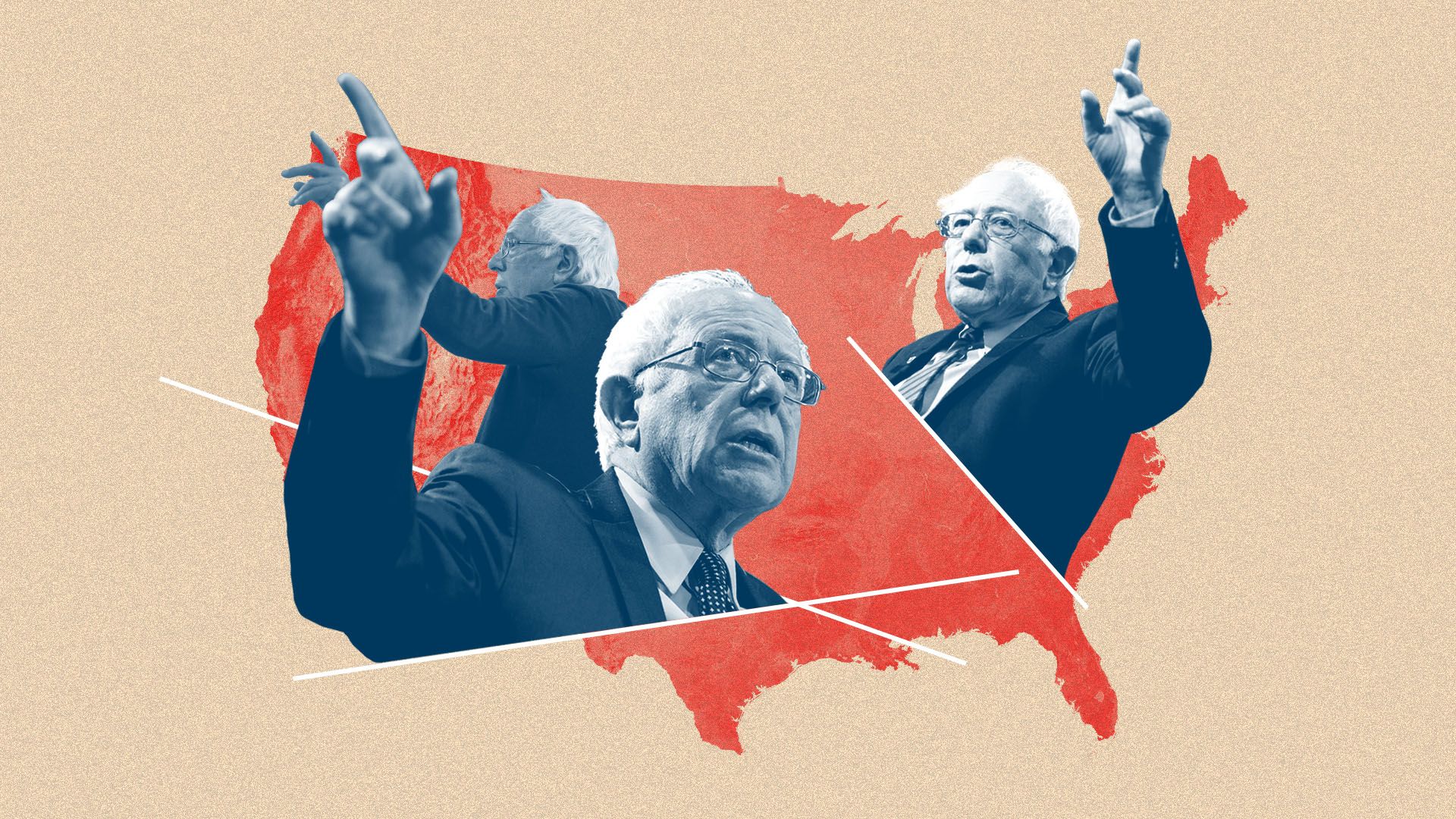 Sen. Bernie Sanders, with a series of new policy plans, has put into full, detailed view how he would reorder or referee almost every part of American life.
Why it matters: A new Quinnipiac Poll shows Sanders leads Trump, 53% to 39%. So yes, America might elect a socialist. Meanwhile, he's pulling the 2020 field closer to his views.
A Sanders government would take control of ...
Your energy choices: His Green New Deal would spend $16 trillion to force you to stop using the energy mostly used today — oil, gas and nuclear. He promises cleaner power and air in return.
Your house and car: The Sanders government would pay to weatherize homes and small businesses, and to upgrade gas-powered cars for electric ones. He would mandate the end of conventional gas car manufacturing in a decade.
Your health insurance: He would eliminate private insurance and put you on a government plan more generous than Medicare. No more copays, deductibles or premiums, too.
Your current student debt: He would eliminate it for everyone.
Your kids' college: Everyone gets free tuition at public universities, community colleges, trade schools and apprenticeship programs, too.
Your teachers: He will hire more teachers, pay them more, and fund better school supplies.
Your job: He promises full employment.
Your wage: He would guarantee you at least $15 per hour.
Your rich friends: They'll be paying for much of this with a fat tax increase.
Your own taxes: Sanders has been vague on this one. But the total cost of just the programs listed above are $20 trillion-plus at the lowest possible end over a decade, excluding Medicare for All, which experts say could at least double the total.
What the Sanders campaign says ... Josh Orton, policy director, tells Axios:
"Bernie will continue to fight for proposals that save American families money and hold giant corporations accountable. ... [T]he cost of doing nothing is significantly more expensive for average Americans."
Go deeper: The great Democratic gamble
Go deeper