House Judiciary Committee to investigate Trump's 2020 G7 hosting plan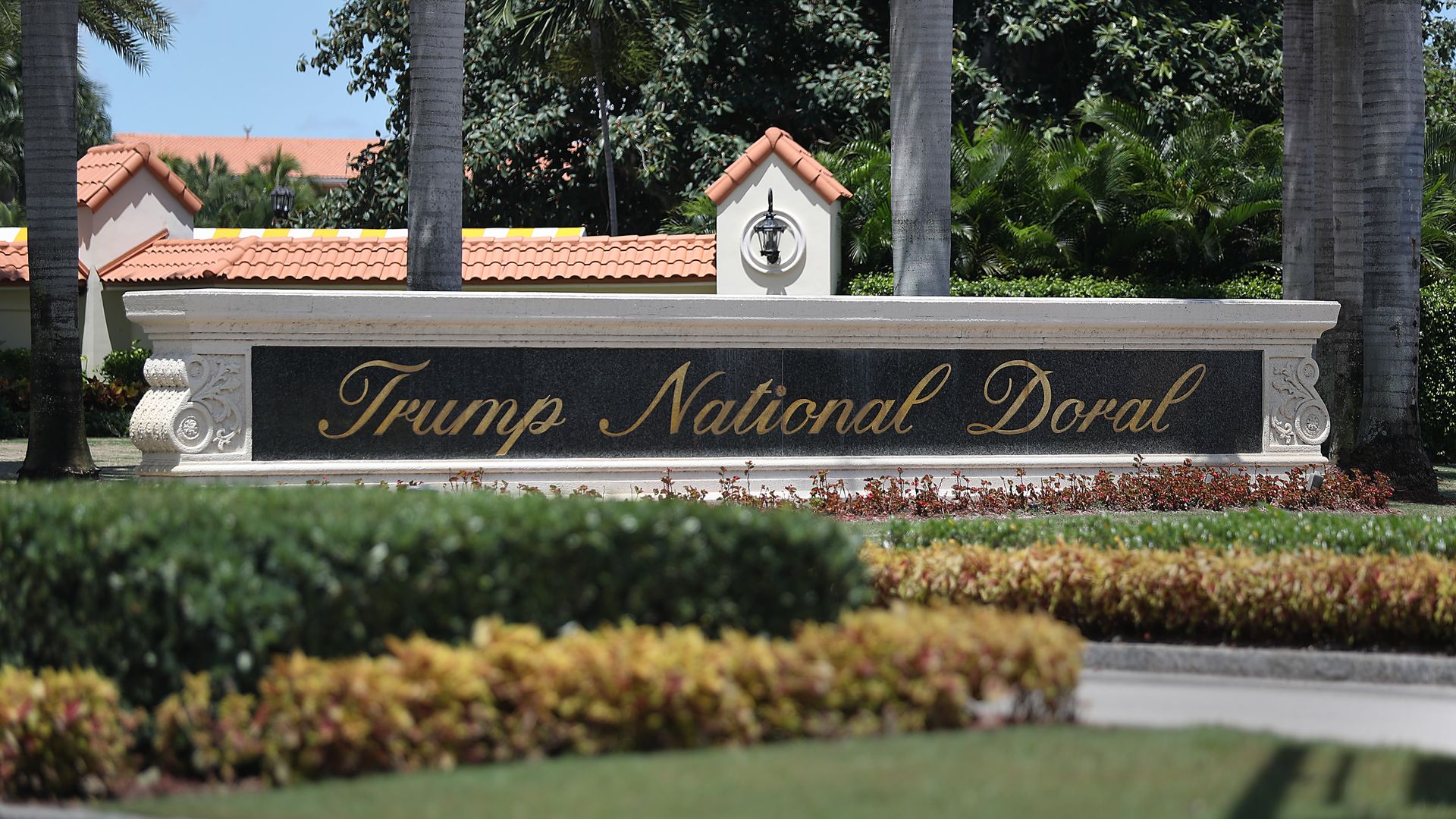 The House Judiciary Committee said on Wednesday it will investigate President Trump's proposal to host the 2020 G7 summit at his Miami golf resort, as part of ongoing Congressional impeachment investigations.
What's happening: The committee asserts that hosting some of the world's major economic powers at Trump National Doral would implicate the U.S. Constitution's foreign and domestic emoluments clauses, which could be grounds for impeachment. A hearing on the matter will take place in September.
"The President's personal financial interests are clearly shaping decisions about official U.S. government activities, and this is precisely the type of risk that the Constitution's Emoluments Clauses were intended to prevent. This week's revelation about efforts to select the Trump National Doral Miami as the site of the 46th G7 summit is only the latest in a troubling pattern of corruption and self-dealing by the President."
"[T]he Doral decision reflects perhaps the first publicly known instance in which foreign governments would be required to pay President Trump's private businesses in order to conduct business with the United States."
— House Judiciary Chairman Jerrold Nadler and Subcommittee on Constitution, Civil Rights and Civil Liberties Chair Steve Cohen
Go deeper