Facebook launches alerts for local first responders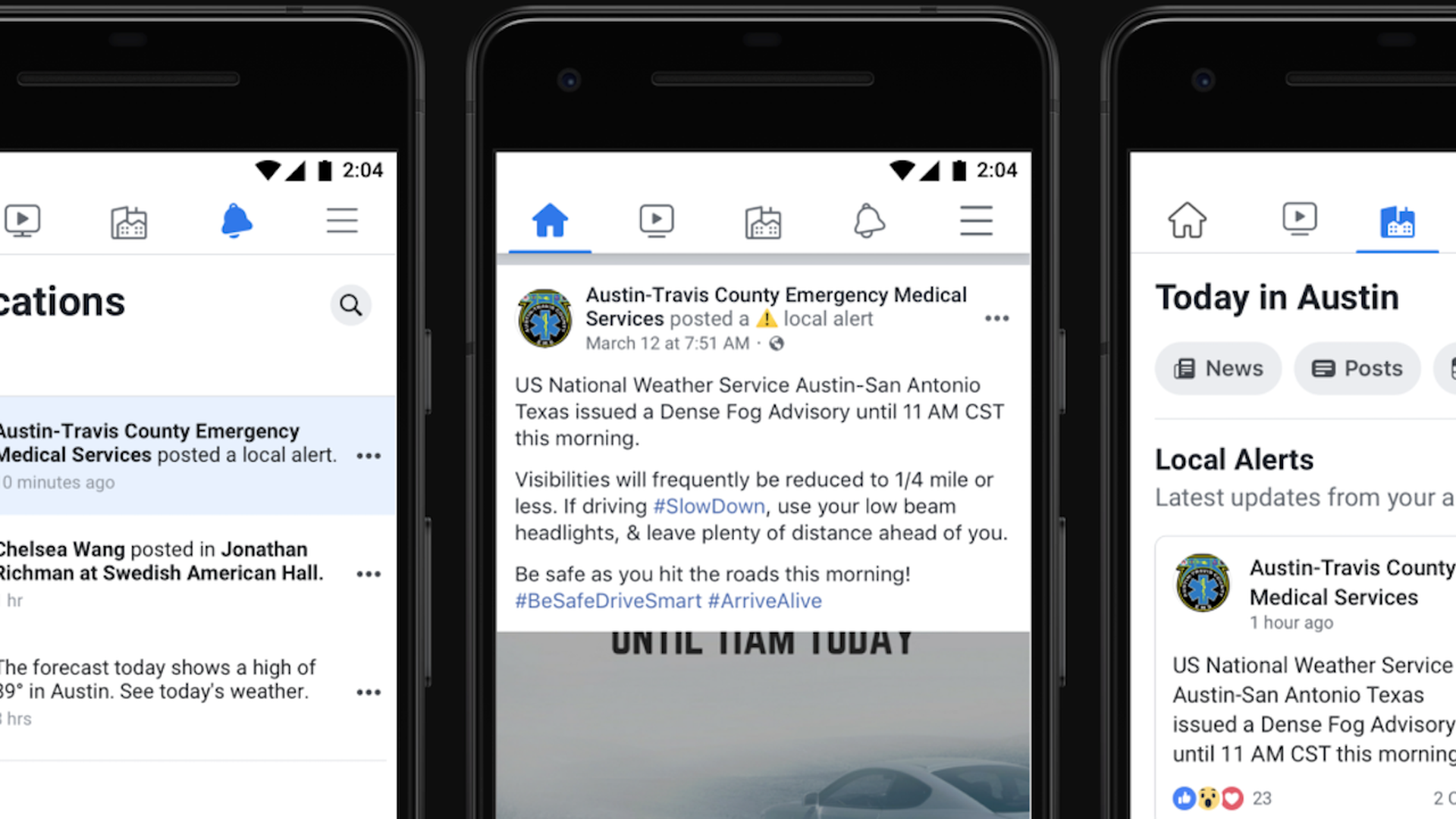 Facebook today announced it will make its local alerts tool available to first responders, such as police and fire departments, to update followers about emergencies.
Why it matters: As local media outlets decline as a primary source of community news, local officials are tapping social media to communicate with residents in real time. Many cities already use social media channels like Facebook and Twitter to track resident sentiment, and they also want to push messages to residents.
How it works: Facebook tested the tool with 350 first responder agencies over the past year.
A police officer, for example, could use the police department's Facebook page to send an alert to its followers about everyday disruptions like fog, water-main breaks or traffic closures — or about more threatening emergencies like a hurricane, fire or active shooter.
Starting Tuesday, Facebook will open up local alert access for first responders through an application process and will roll out the alerts to all local government and first responder pages nationally through the end of the year.
Facebook says that by marking posts as local alerts, authorities will "amplify their reach so that people living in an affected community are much more likely to see them."
Yes, but: This system is not meant to replace other emergency alert system, as not all residents are on Facebook and even those who are may not be following first responders' Facebook pages.
Jimmy O'Keefe, Facebook product marketing manager, said the company would vet public safety agencies to ensure that only legitimate pages were able to send alerts.
Go deeper