NYT: Pro-Trump operatives compiling "fireable" dirt on hundreds of journalists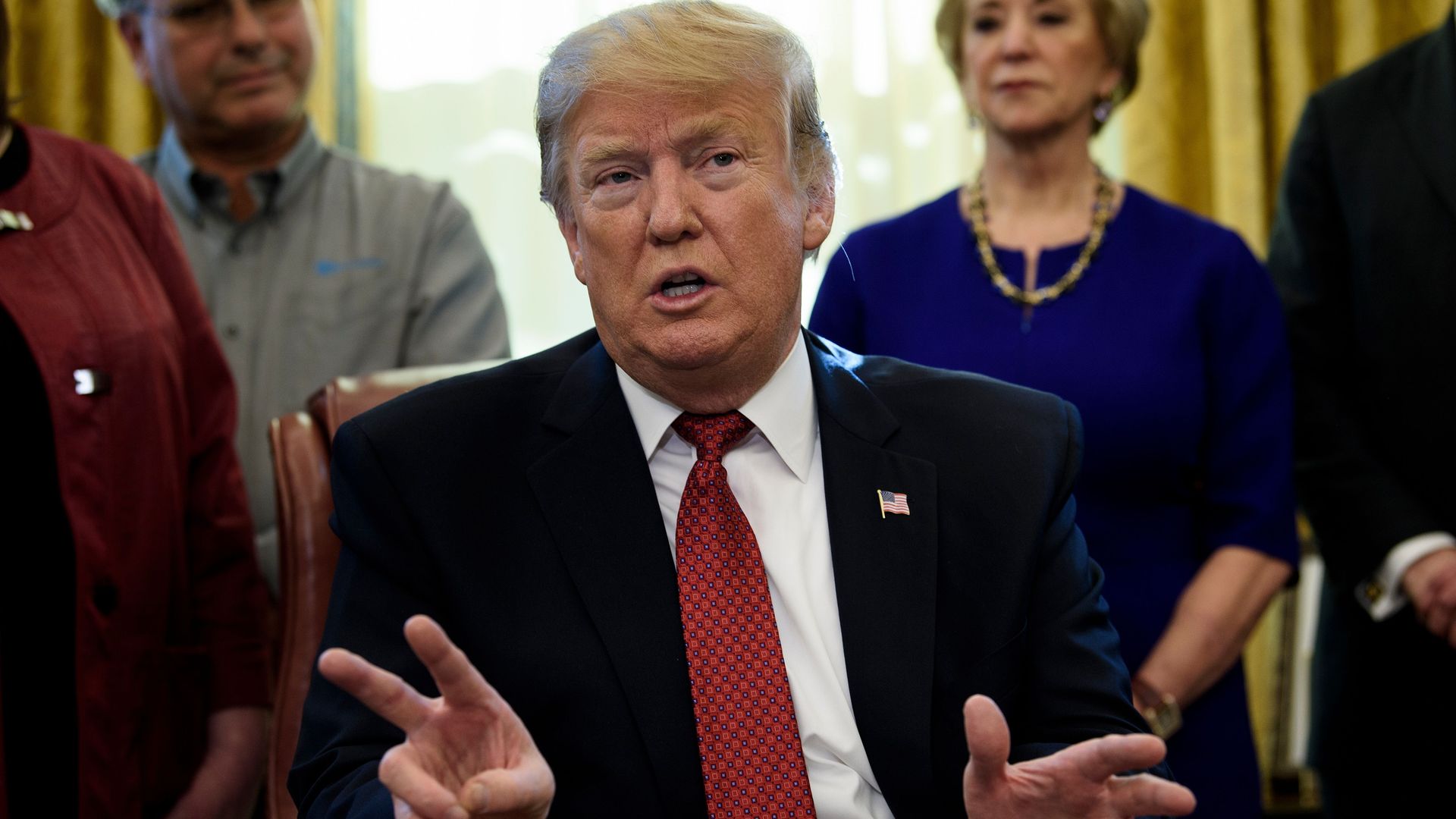 A pro-Trump network of conservative operatives has been compiling dossiers of potentially damaging public comments and social media posts by journalists who have produced unfavorable coverage of the administration, the New York Times' Ken Vogel and Jeremy Peters report.
The big picture: The group has already released information on journalists at CNN, the Times and the Washington Post, but sources say the operation has only disclosed a fraction of its dirt. More is set to be disseminated as the 2020 election campaign ramps up, including potentially "fireable" information on "several hundred" journalists, according to one source. The research is also said to include information on journalists' families and any "toxic" political affiliations.
What they're saying: The White House press office said no one in the White House, including the president, was aware of or involved in the scheme and that no funding for the operation has been provided by the administration or the Republican National Committee.
But, but, but: According to the Times, "The Trump campaign said it was unaware of, and not involved in, the effort, but suggested that it served a worthy purpose. 'We know nothing about this, but it's clear that the media has a lot of work to do to clean up its own house,' said Tim Murtaugh, the campaign's communications director."
Sam Nunberg, who worked on the 2016 Trump campaign, told the Times: "Two can play at this game. The media has long targeted Republicans with deep dives into their social media, looking to caricature all conservatives and Trump voters as racists."
The bottom line: Trump has long been at war with the press, consistently deeming factual reporting "fake news" and attacking journalists as the "enemy of the people." The effort to delegitimize reporters on a personal level, even if not led by Trump himself, appears to be an unprecedented step.
Go deeper