Steve King's campaign reports just $18,000 cash on hand at end of June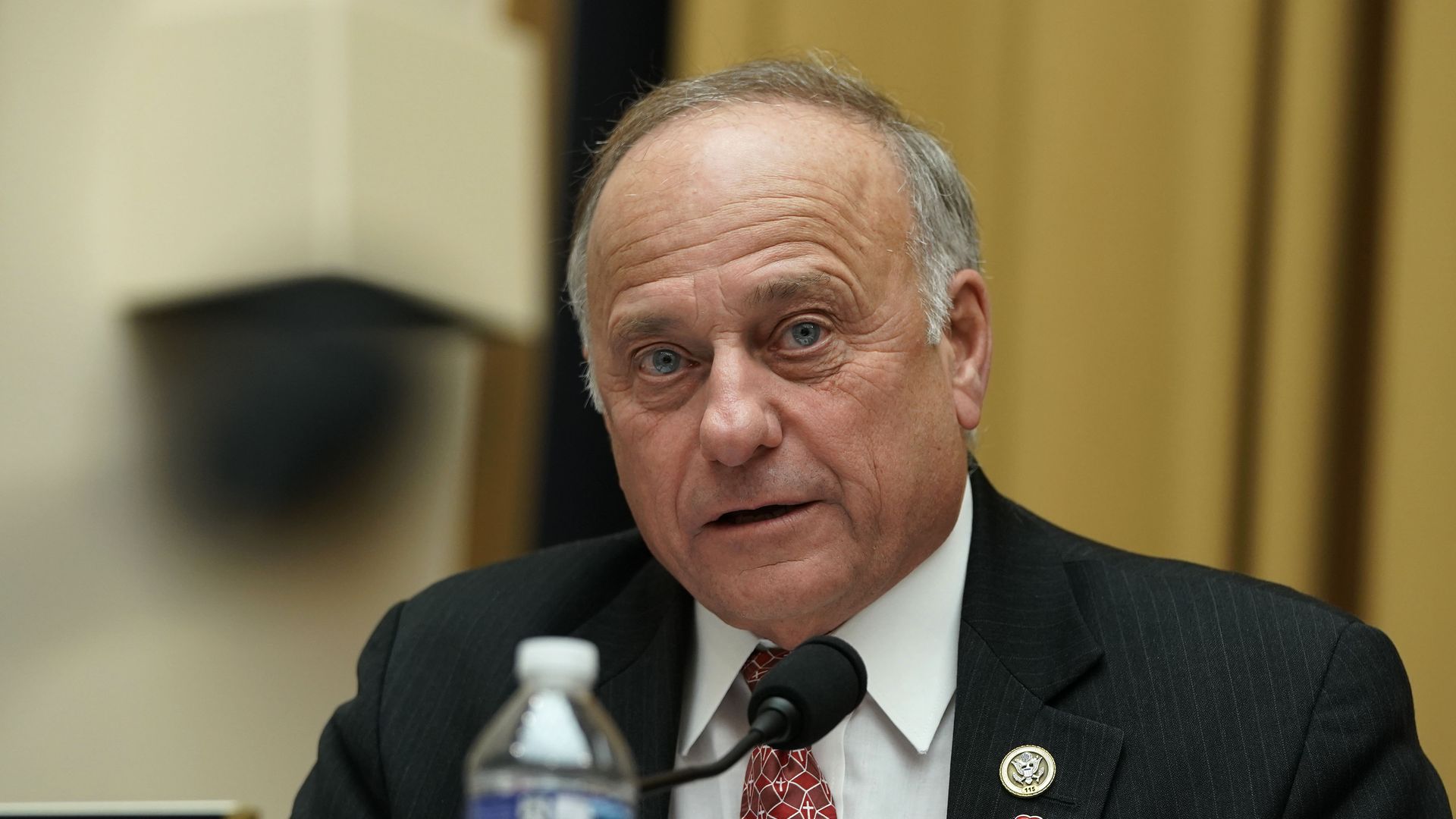 Facing chronic controversy over his comments about race and abortion, Rep. Steve King (R-Iowa) is struggling to attract donors and has been largely abandoned by his colleagues, The Daily Beast reports.
Why it matters: King, a 9-term congressman, will be the most vulnerable he's ever been in 2020. His 2018 Democratic opponent J.D. Scholten is running again after losing by only 3 points last cycle, while Iowa state Sen. Randy Feenstra is attempting to force King out in the Republican primary. Feenstra's campaign reported having $337,314 cash on hand in June, while King reported just $18,365.
The big picture: King has a record of controversial statements that have earned him condemnation, even from within his own party. House Republican committee chair Liz Cheney (R-Wy.) has called for his resignation.
In January, Republican leadership stripped King of his committee assignments for asking in a New York Times interview when terms like "white nationalist" and "white supremacist" became offensive. Losing out on committee assignments has left King without the influence within Congress that many donors desire.
Most recently, King has been under fire for arguing against exceptions for abortion by questioning whether there would be any population if not for rape or incest.
Fundraising details, via the Beast:
King hasn't received any donations from political action committees associated with his congressional colleagues.
He also hasn't received any donations from corporate PACS or interest groups.
During the first 6 months of the year, King received only 2 donations from 3rd party political entities.

$2,000 from a PAC associated with former Rep. Lamar Smith (R-Texas).
$2,000 from a PAC associated with former Rep. Todd Akin (R-Mo.).
Go deeper: Iowa newspapers urge Steve King to resign over racist remarks
Go deeper