70% of Americans believe the political system is rigged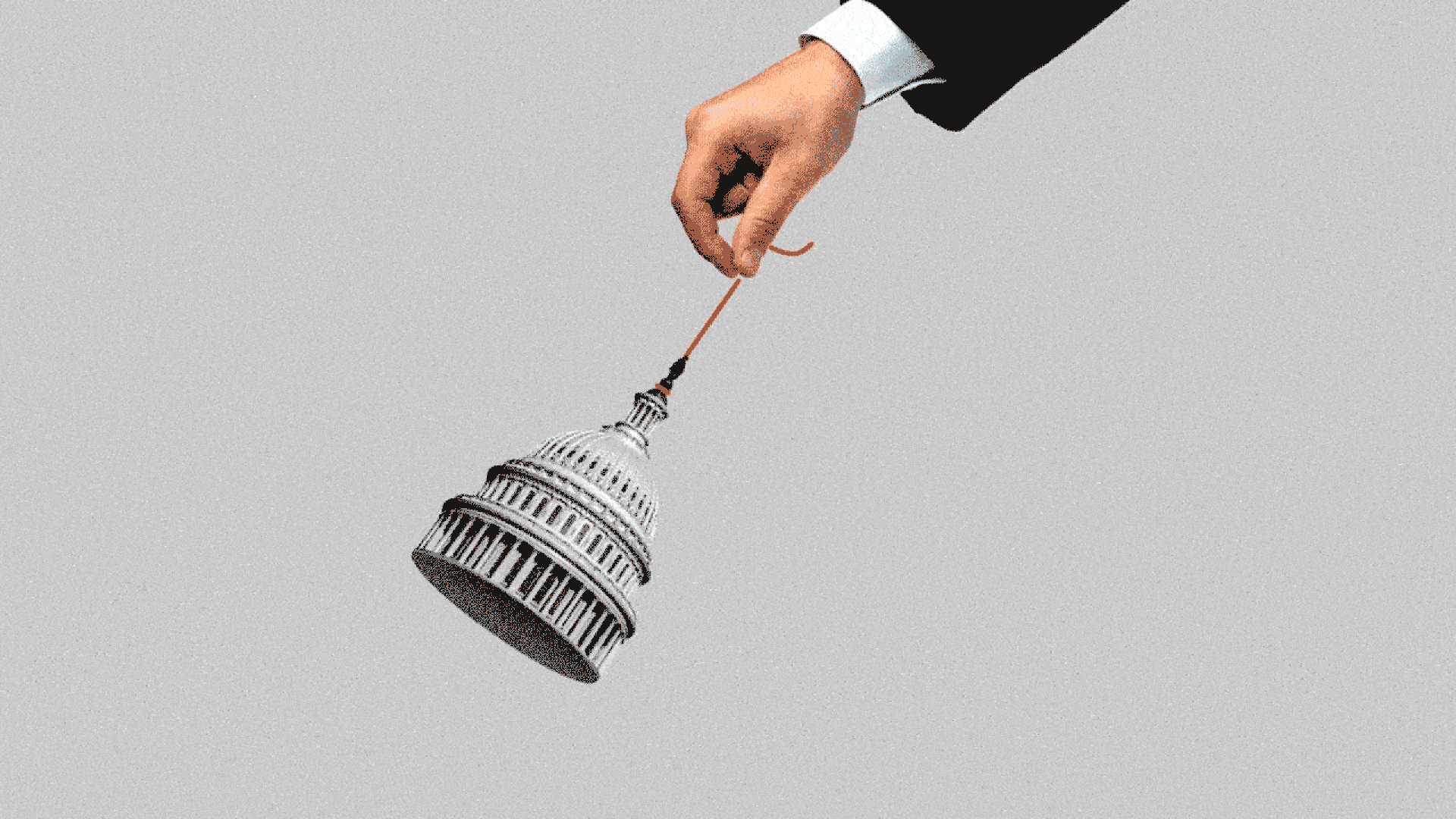 An overwhelming majority of Americans feel angry and marginalized by a political system that "seems to only be working for the insiders," according to an NBC News/Wall Street Journal poll released Sunday.
Why it matters: The percentage of angry Americans remains virtually unchanged from when the same question was polled in October 2015, a year before the political system was seemingly upended by the anti-establishment, "Drain the Swamp" message of then-candidate Donald Trump. Four years later, 2020 candidates Sens. Bernie Sanders and Elizabeth Warren are using a similar populist message to win back the confidence of Americans by promising to fight for the forgotten worker.
Highlights:
56% of Americans polled say they feel "anxious and uncertain because the economy still feels rocky," though 69% say they're satisfied with their personal financial situation.
56% say race relations have gotten worse since Trump took office.
27% of those surveyed say they're confident that their children's generation will be better off than them, down from 35% in August 2017.
Between the lines: Even though U.S. unemployment is holding steady at 3.7% after a 10-year recovery, Americans are still facing sluggish wages. The Trump administration denies warnings of a coming recession, but Americans are still anxious about what the future holds for the economy.
Methodology: The NBC/WSJ poll was conducted Aug. 10–14 of 1,000 adults — more than half reached by cellphone — and it has an overall margin of error of ±3.1 percentage points.
Go deeper: Allies worry Trump is "running out of tools" to boost the economy
Go deeper