Social media platforms reveal China's disinformation reaching the West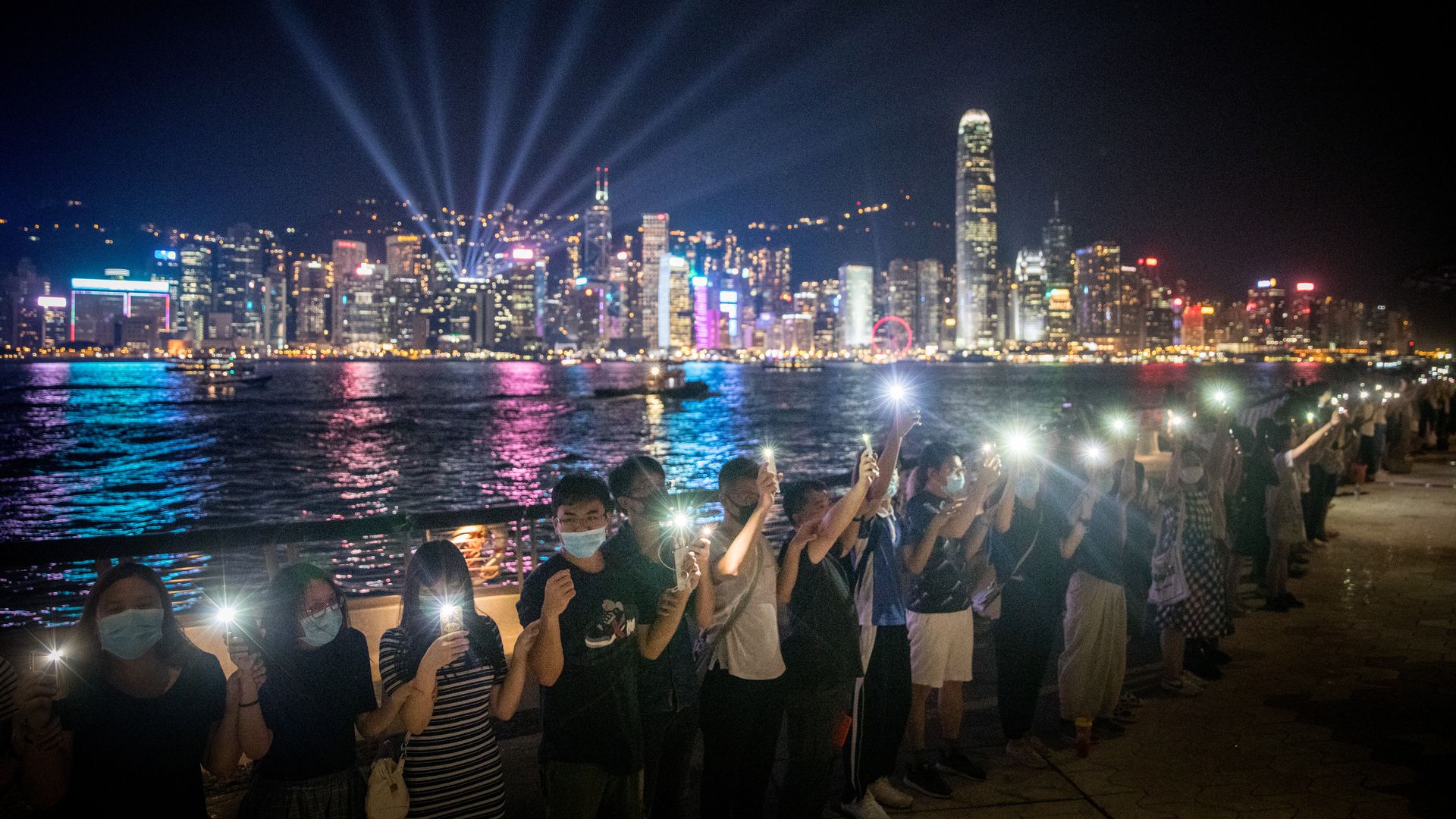 In the past week, Google, Twitter and Facebook each deactivated networks of accounts found to be waging Beijing-backed global influence campaigns — a sign that China is taking pages out of Russia's propaganda playbook.
Why it matters: These campaigns, which aim to discredit the massive protests underway in Hong Kong, show China not only censoring information domestically but increasingly promoting disinformation abroad.
Driving the news: For the first time, Western social media platforms have attributed information manipulation campaigns to China.
Background: Beijing has long sought to control the flow of information beyond its borders, including by censoring critical content on the Chinese app WeChat and pressuring Western platforms to do the same.
Between the lines: While most of the Twitter accounts operated in Mandarin, others engaged in Arabic, Japanese, Russian and Spanish — suggesting that Beijing sought to shape perceptions of the protests globally.
What to watch: At least one account Twitter identified, @LibertyLionNews, focused its messaging on U.S. politics, not the Hong Kong protests. If Twitter is correct in tracing it to China, that signals a greater shift in Chinese tactics, toward promoting divisive narratives within the U.S.
Jessica Brandt is a fellow at the German Marshall Fund and the head of policy and research for its Alliance for Securing Democracy.
Go deeper