Mitch McConnell defends the Senate filibuster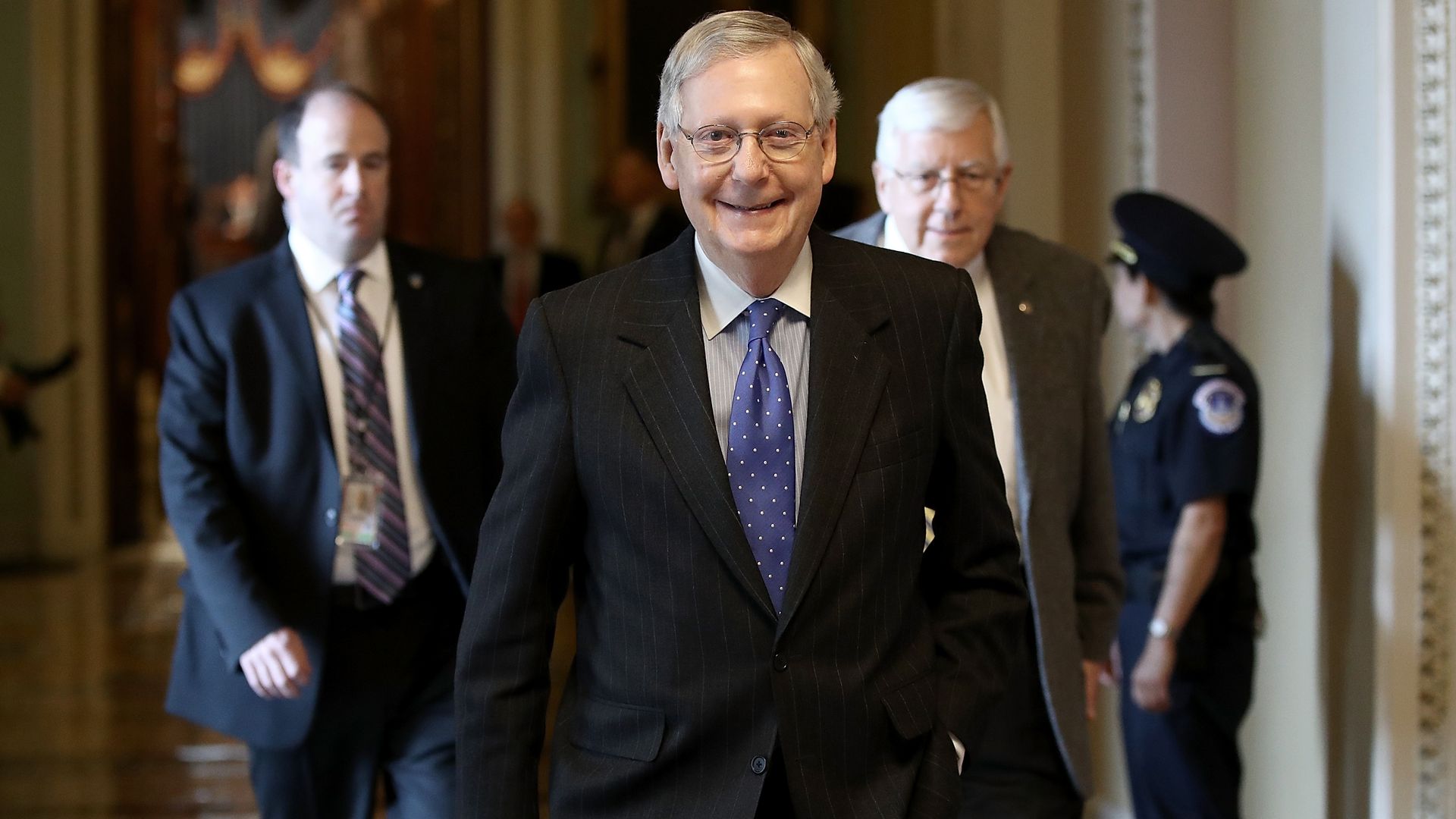 Senate Majority Leader Mitch McConnell urged Democrats to stop considering abolishing the filibuster Thursday, arguing "America needs the Senate to be the Senate" in a New York Times op-ed.
The state of play: The Kentucky senator, responding to calls to from his predecessor Harry Reid and a number of 2020 contenders to end the filibuster to move forward Democratic proposals on gun control and climate change, said it was "their half-baked proposals and not the centuries-old wisdom that need retooling."
The big picture: In 2013, Reid eliminated the use of the filibuster for most federal judicial nominees — except for the Supreme Court. McConnell then nuked the filibuster for Supreme Court and Cabinet appointments once Republicans regained control of the chamber.
That allowed Republicans to install two Supreme Court justices, Neil Gorsuch and Brett Kavanaugh. In addition, per NPR, President Trump has appointed a quarter of federal appeals judges and 1 in 7 federal district court judges.
McConnell admits that he took advantage: "The consequences of taking Senator Reid's advice will haunt liberals for decades."
Other highlights:
"Our country doesn't need a second House of Representatives with fewer members and longer terms. America needs the Senate to be the Senate."
"I recognize it may seem odd that a Senate majority leader opposes a proposal to increase his own power. Certainly it is curious that liberals are choosing this moment, when Americans have elected Republican majorities three consecutive times and counting, to attack the minority's powers."
"If future Democrats shortsightedly decide to reduce the Senate to majority rule, we'll have lost a key safeguard of American government."
Go deeper: Where 2020 Democrats stand on ending the Senate filibuster
Go deeper