Potential Trump primary challenger has inflammatory record of his own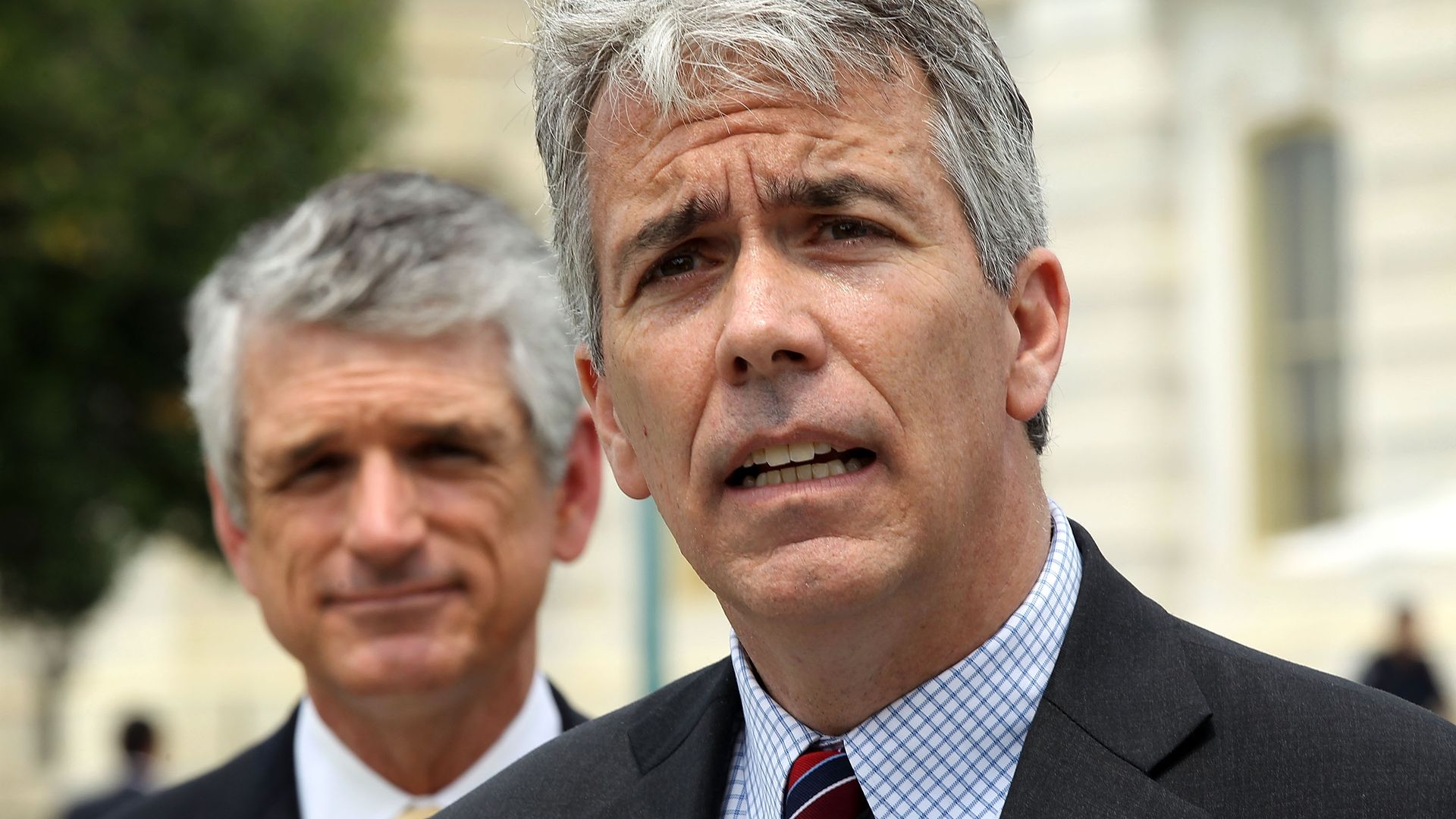 Former Rep. Joe Walsh (R-Ill.) is expected to mount a primary challenge to President Trump, after discovering newfound Twitter fame as an ardent defender-turned-critic of the administration.
The big picture: Walsh wouldn't be Trump's only primary challenger, as former Gov. Bill Weld (R-Mass.) has already launched a long-shot bid. But the Tea Party Republican would likely offer a different approach to the more traditional Weld, having created a brand for himself as a conservative activist unafraid to ruffle feathers. That has led Walsh to his fair share of controversy, including allegations of racist statements.
Here's a look at a few of Walsh's most controversial takes:
Of note: Although Walsh was once a Trump surrogate and campaigned for his election, he has since said he regrets the decision. In an interview with the New York Times, Walsh said: "[Trump] lost me for good in Helsinki, when he stood in front of the world and said, 'I believe Putin and I don't believe my fellow Americans.'"
"In Mr. Trump, I see the worst and ugliest iteration of views I expressed for the better part of a decade," he added. "To be sure, I've had my share of controversy. On more than one occasion, I questioned Mr. Obama's truthfulness about his religion. At times, I expressed hate for my political opponents. We now see where this can lead. There's no place in our politics for personal attacks like that, and I regret making them."
The bottom line: Walsh's history of divisive rhetoric and previous support for Trump won't help distinguish him in the eyes of Never Trump Republicans who want to see the president ousted. And even if it did, Trump continues to maintain a near-90% approval rating within the GOP.
Go deeper