Analysis shows Google search interest in mass shootings lasts about 3 weeks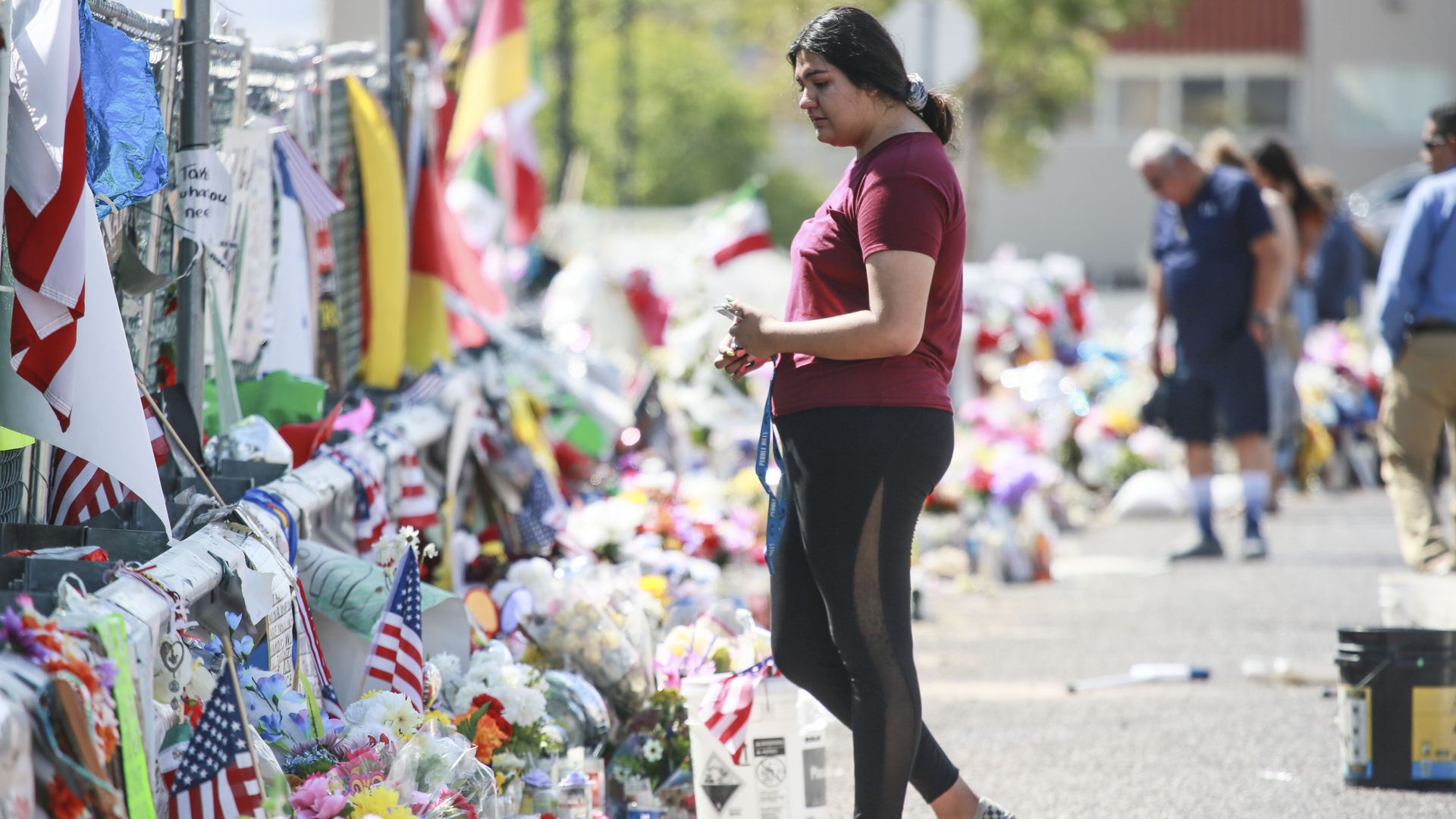 A new analysis by the Washington Post finds that online search interest in mass shootings typically lasts for 3 weeks after the event before tapering out. The Post's figures match Axios' findings that Google interest in mass shootings only lasts about 2–3 weeks.
Driving the news: President Trump assured the head of the National Rifle Association on Wednesday that universal background check expansions aren't on the table, following 2 mass shootings in El Paso, Texas, and Dayton, Ohio, The Atlantic first reported and the Post confirmed. This is not the first time Trump has expressed interest in passing gun control measures after a mass shooting, only to walk it back after pressure from the NRA and members of his base.
By the numbers, per Axios' analysis: Google trends measures search interest on a scale of 0 to 100, with zero being the lowest amount of search interest possible and 100 being the most.
Search interest ranked higher than 5 out of 100 only lasted for 2 or 3 weeks for most shootings. Sandy Hook was an exception, with 10 nonconsecutive weeks of Google interest higher than 5.
The Post found similar metrics, with searches involving the word "shooting" spiking immediately after the event, before returning to pre-event levels about 20 days later.
The spike and subsequent length of interest was the same for the term "gun control."
"Second Amendment" sees similar results, but does not garner the same amount of traffic overall, and it saw an uptick about a month after. The Post's analysis suggests this could be due to the delayed conversation of how lawmakers can address mass shootings.
The term "background checks" follows a similar pattern with a secondary spike later on, but does not reach the same levels as other gun-related subjects and always remains of relatively constant interest.
Of note: We're now in the third week since the El Paso and Dayton shootings, and cable news coverage of the massacres has largely dissipated.
Go deeper: The deadliest mass shootings in modern U.S. history
Go deeper