Juul competitors are on the rise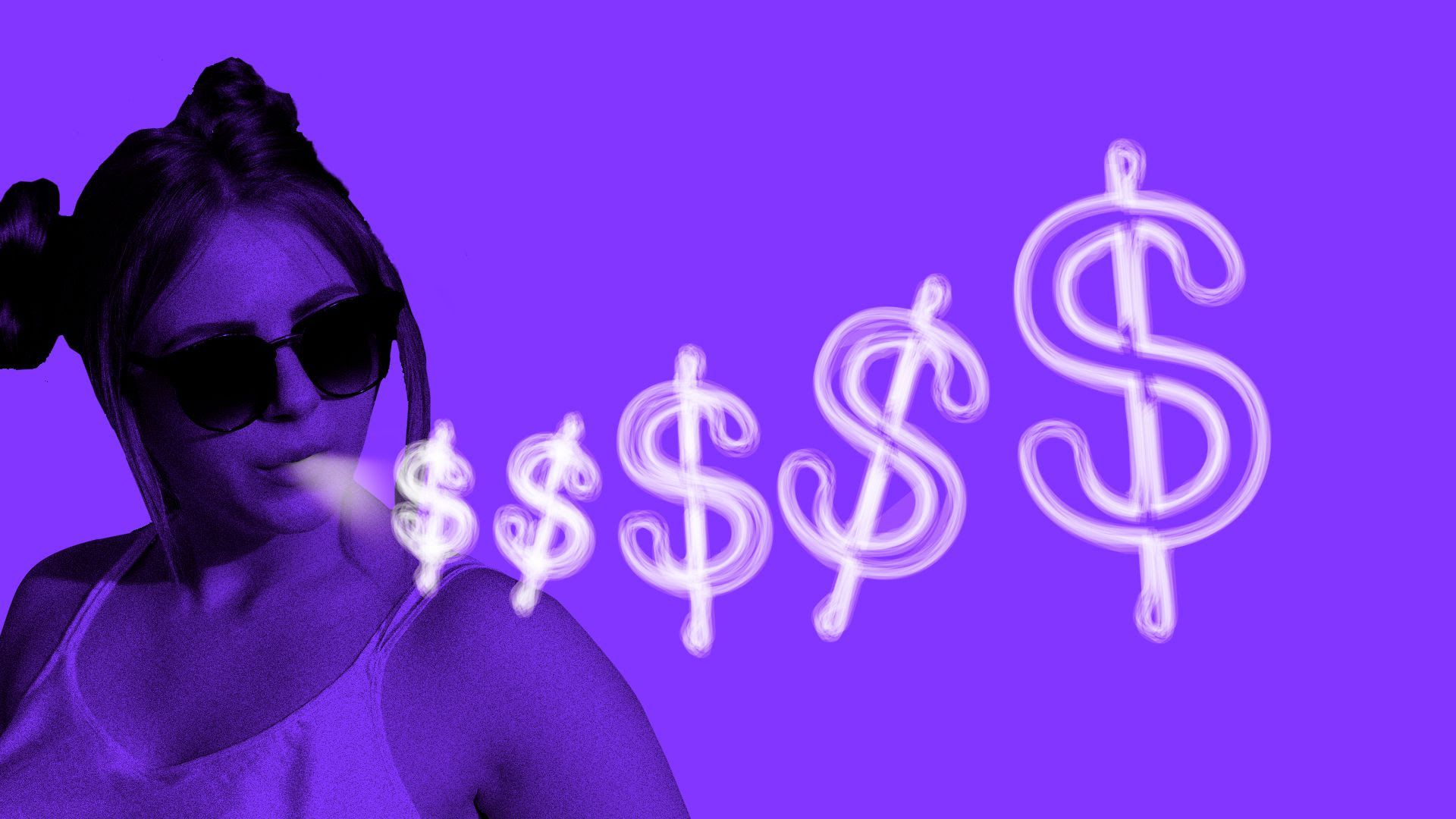 Juul's competitors are attracting customers with cheaper products and fruity flavors that Juul no longer sells in retail stores, CNBC reports.
The big picture: When Juul decided to self-regulate in response to mounting FDA concerns, its rivals pounced on the opportunity to boost their own sales.
NJOY began selling its Ace e-cigarettes for $0.99 last year in stores, compared to Juul's $34.99 online device. It also sells fruity flavors, like watermelon twist and blueberry, which critics say attract teens.
While Juul still dominates the e-cigarette market, its sales have fallen slightly.
My thought bubble: If we're going to get a grasp on the teen vaping epidemic, relying on Juul to self-regulate isn't going to work. The market is obviously too lucrative.
Go deeper: Juul's growing kids crisis
Go deeper