Report: Health agencies blocked from discussing mental health after mass shootings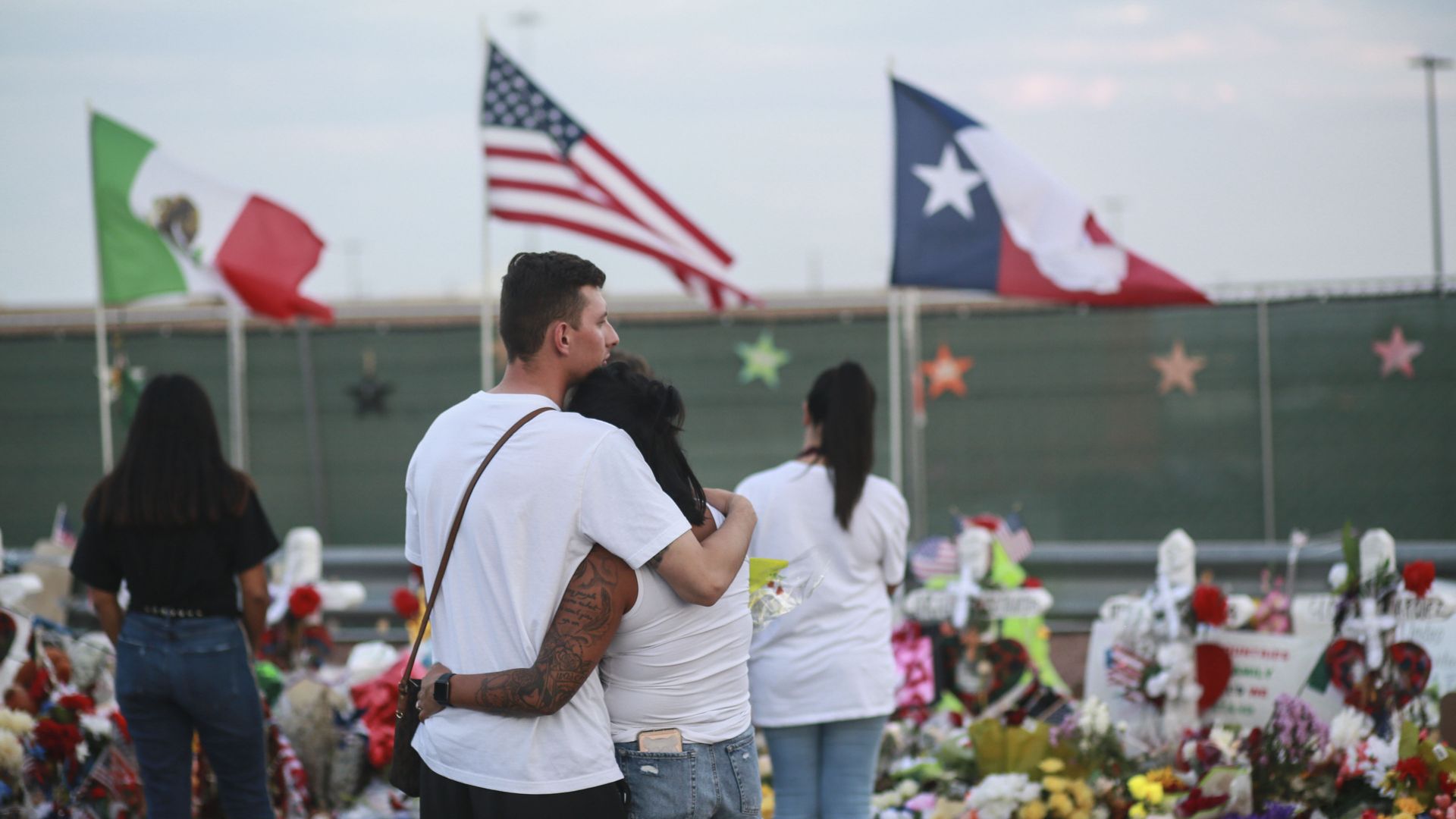 Government health experts were told not to post anything related to mental health, violence or mass shootings without prior approval following this month's El Paso and Dayton shootings, the Washington Post reports.
The big picture: That happened as President Trump was making claims about the link between mental illness and mass shootings that contradicted research on the subject.
While Trump said, "Mental illness and hatred pull the trigger. Not the gun," researchers have found that most mass shooters haven't been diagnosed with a mental illness.
An HHS employee told the Post that "no doubt this was meant to prevent anybody from making any statements that might contradict the president."
Context: The Obama administration didn't make similar stipulations regarding health agencies' communication following mass shootings, per WashPost.
The other side: "It's the department's long-standing practice to not get ahead of the president's remarks," HHS spokeswoman Caitlin Oakley told the Post. "Any suggestions that this was a formal policy put in place related to social media, or meant to stymie work on this issue, are factually inaccurate."
Go deeper: America's mental health problem isn't mass shootings
Go deeper