The Amazon rainforest is being ravaged by wildfires burning at record rates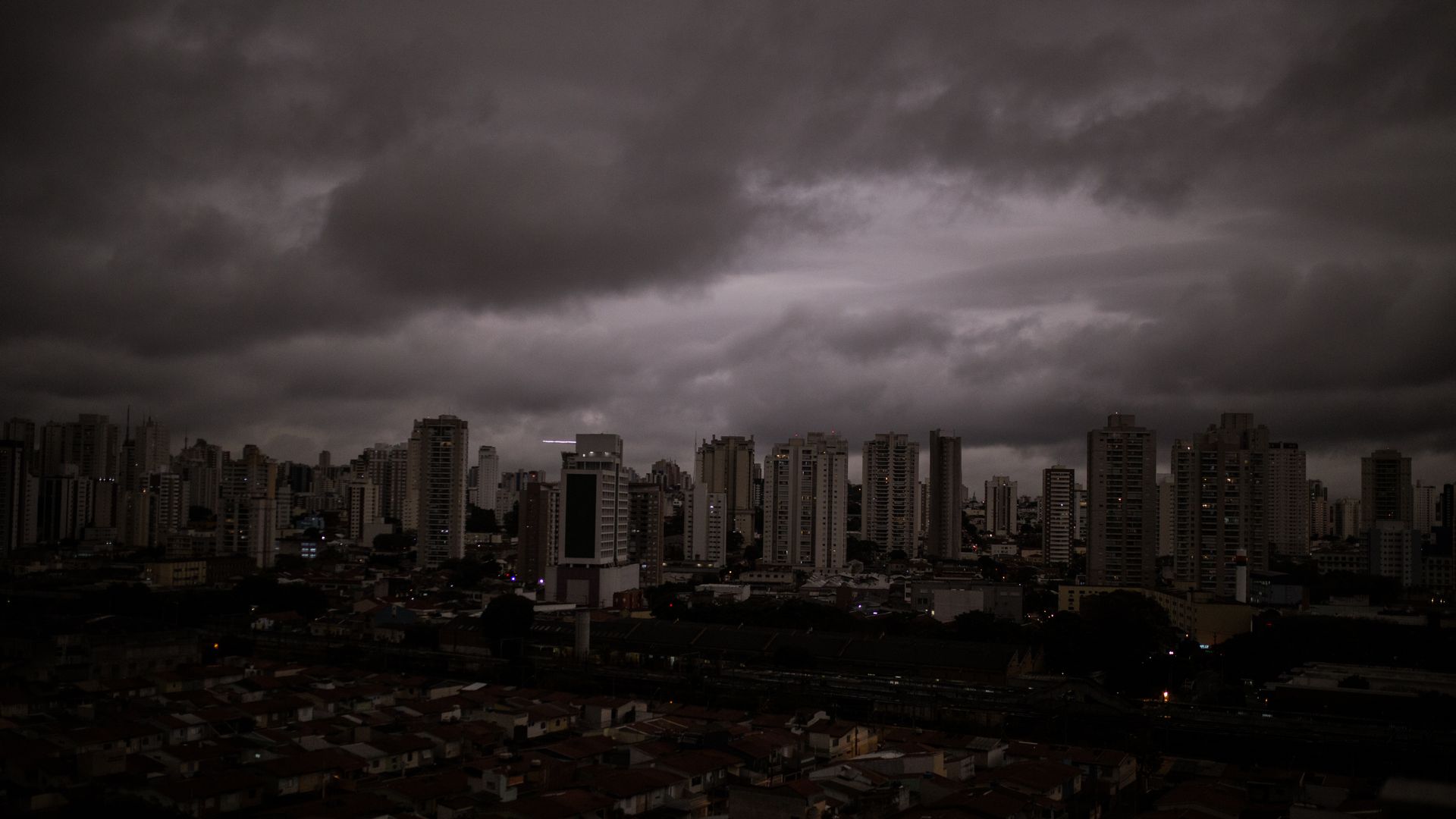 The largest swaths of the Amazon rainforest, located in Brazil and Peru, are burning at the highest rates since records began in 2013 — an increase of 84% compared to the same period last year, according to INPE, Brazil's National Institute for Space Research.
What's happening: On Tuesday, "Inpe registered a new fire roughly every minute" across Brazil, the Wall Street Journal reports. 2019's sharp increase is largely due to illegal loggers "burning newly cleared land for cattle ranching and agricultural use," according to environmental experts.
The impact: In Brazil, São Paulo's skyline went dark 2 hours early on Monday as smoke from the Amazon fires spread to the Atlantic coast, as shown in data from the UN's World Meteorological Organization. Researchers said the blackened rainwater collected by São Paulo residents was caused by the Amazon's forest fires, per WSJ.
The big picture: The Amazon is losing more forest cover under Brazil's far-right President Jair Bolsonaro, who campaigned on using the land for new economic development. The Amazon is the largest and most biodiverse rainforest on the planet and plays an essential part in slowing global warming. 4.5 million acres of the rainforest have burned this year, NYT reports.
Go deeper: Brazil has lost 1,330 square miles of Amazon rainforest under Bolsonaro
Go deeper