Pence suggests Hong Kong clampdown could prevent China trade deal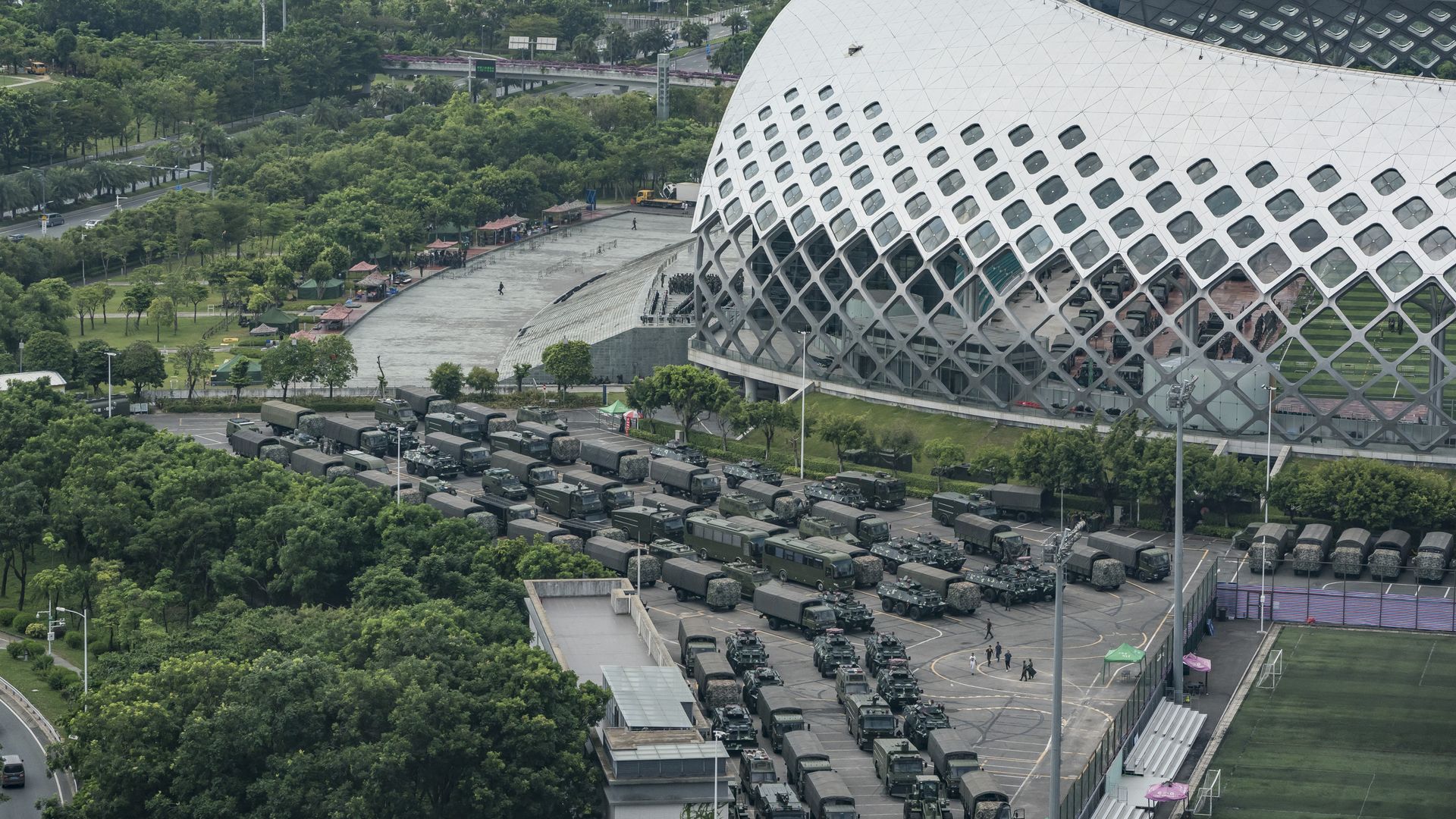 Vice President Mike Pence said Monday that the U.S. would not make a deal to end its trade dispute with China if Beijing fails to "honor its commitments" to Hong Kong, Reuters reports.
The big picture: The remark comes a day after President Trump said it would "be very hard to deal if they do violence [in Hong Kong]. ... I mean if it's another Tiananmen Square, I think it's a very hard thing to do." Trump's economic advisers had previously insisted they were treating the trade dispute as a separate issue from other concerns, like human rights.
From Pence's remarks:
"For the United States to make a deal with China, Beijing needs to honor its commitments, including the commitment China made in 1984 to respect the integrity of Hong Kong's laws through the Sino-British Joint Declaration."
Between the lines: The agreement Pence references specified that Hong Kong would have its own judicial system and a high degree of autonomy from mainland China for at least 50 years after being handed from the U.K. back to China in 1997. The ongoing protests began over fears that autonomy was eroding, and they have led to fears of an impending crackdown by China.
Go deeper:
Go deeper