Chinese tourism to U.S. has dwindled in the wake of Trump's trade war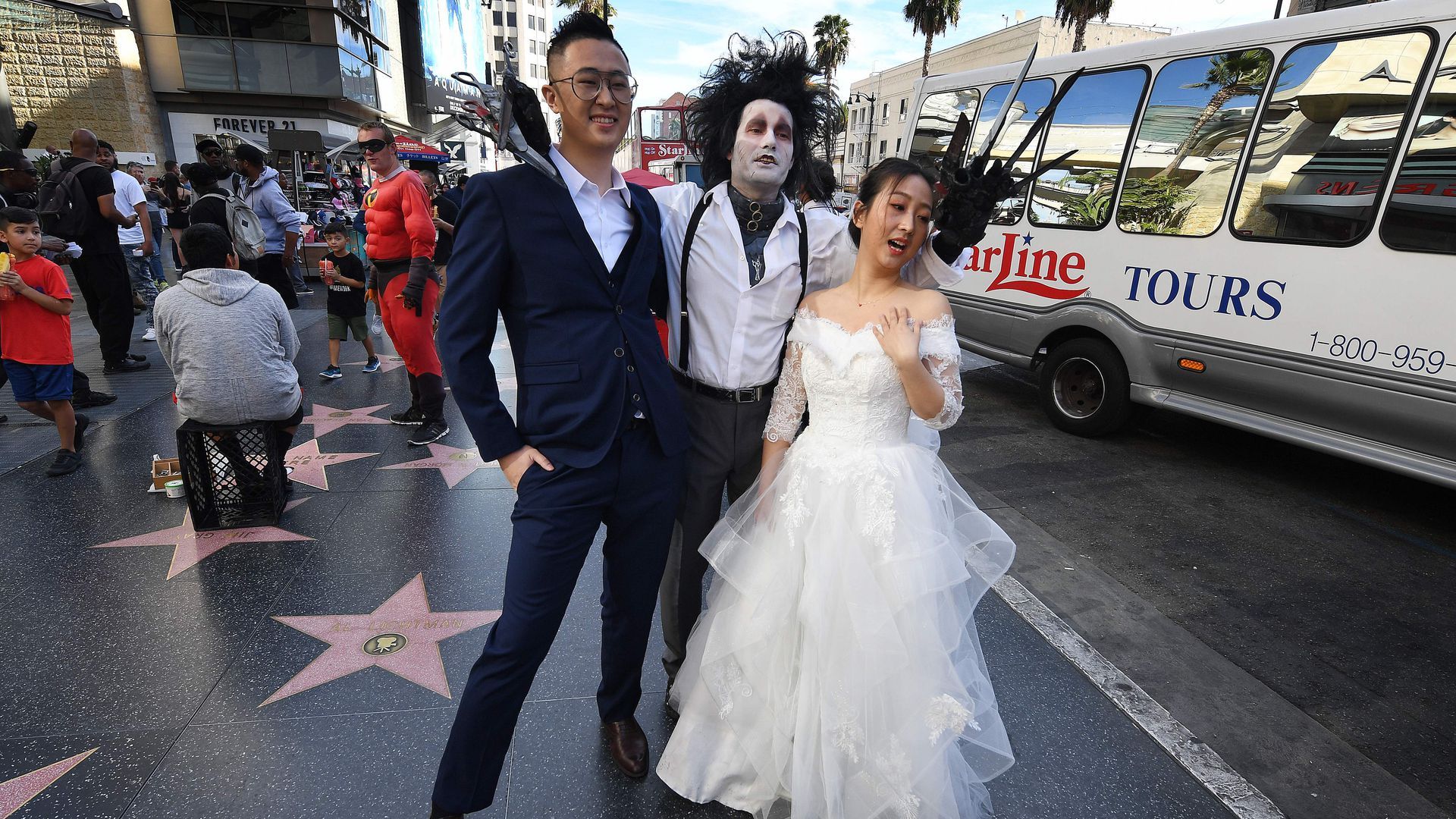 After years of double-digit growth, the number of Chinese visitors to the U.S. and the amount they spend are shrinking, inflicting a hit on the $1.6 trillion travel industry.
The big picture: The inflection point was 2017, coinciding with President Trump's assumption of power and the intensification of U.S.-Chinese brinkmanship, according to data from the National Travel and Tourism Office, an industry association.
In 2012, the number of Chinese tourists rose 31.8%, and in 2016 by 16%, among an unbroken string of double-digit increases.
Their overall spending went from double digits to a 4% increase in 2017, and a 2% drop last year.
Why it matters: Chinese tourists and students are perhaps the biggest spenders of all visitors to the U.S. Last year, for instance, they spent $34.6 billion, compared with $16 billion by British tourists and $9 billion by South Koreans.
Go deeper