Nearly 90% of voters want Congress to expand background checks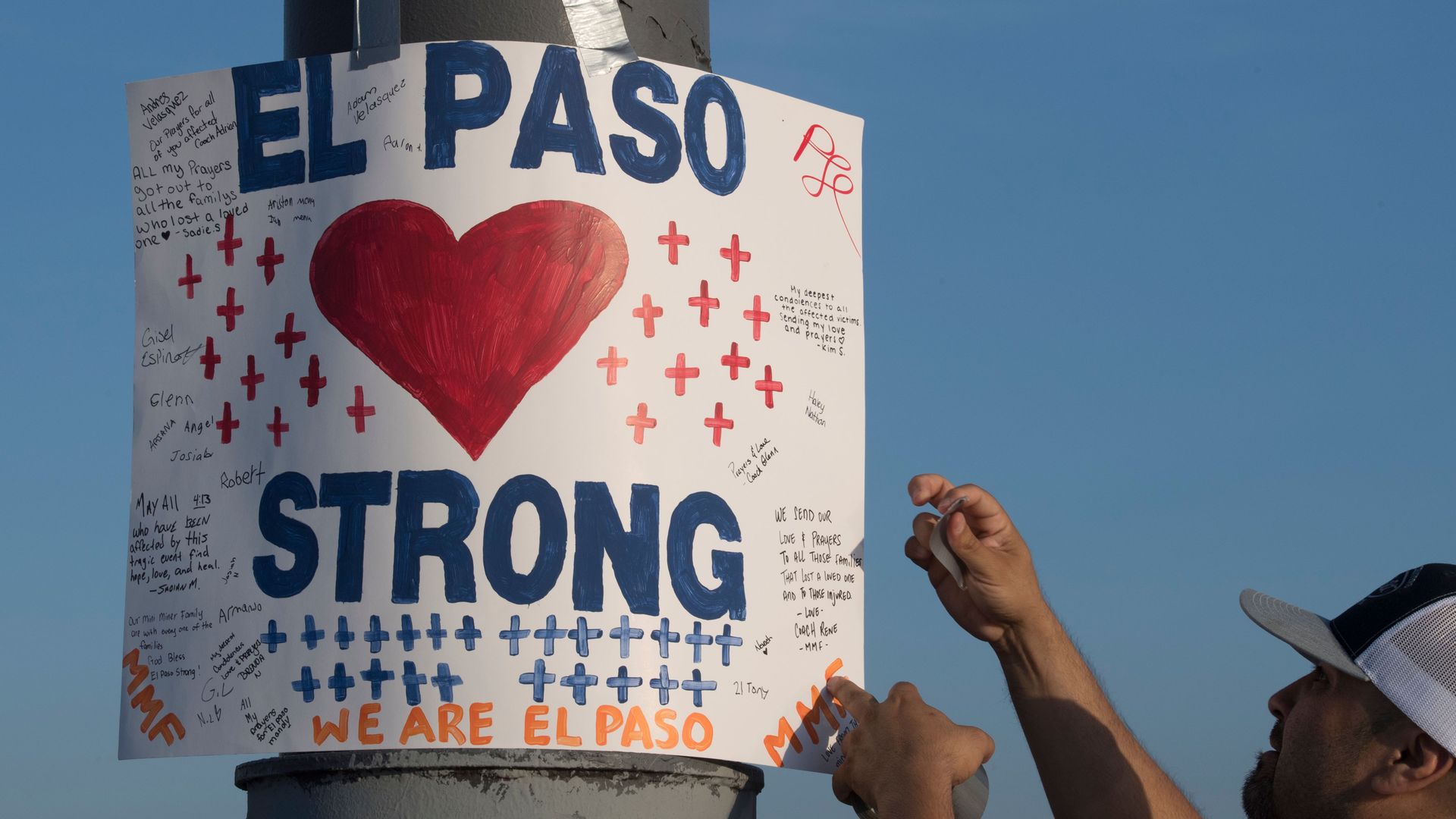 An overwhelming majority of Americans favor Congress expanding background checks for firearm sales, passing "red flag" laws and instituting a voluntary buyback program, according to a WSJ/NBC poll conducted between Aug. 10–14.
The big picture: Overall, the U.S. remains divided over the government's role in gun control, despite widespread support for those specific measures. 50% of Americans say they're more concerned that the government won't go far enough to regulate access to firearms, while 45% are more concerned gun control laws will be too restrictive. Only 46% of the 834 registered voters surveyed have a gun in their household.
Highlights: The poll was conducted after the mass shootings in El Paso and Dayton.
89% say they favor Congress expanding background checks to all firearm sales and transfers.
76% back "red flag" laws that help law enforcement temporarily remove guns from those deemed to pose a danger to themselves or others.
75% support a voluntary program where the government would buy back firearms that people no longer want.
62% favor banning the sale of selected semi-automatic firearms referred to as assault weapons.
25% support banning the sale of handguns.
Methodology: The NBC/WSJ poll was conducted Aug. 10–14 of 1,000 adults — more than half reached by cellphone — and it has an overall margin of error of ±3.1 percentage points. The margin of error for the 834 registered voters interviewed is ±3.4 percentage points.
Go deeper:
Go deeper