Top 2020 Democrats punt on China's Hong Kong crackdown threat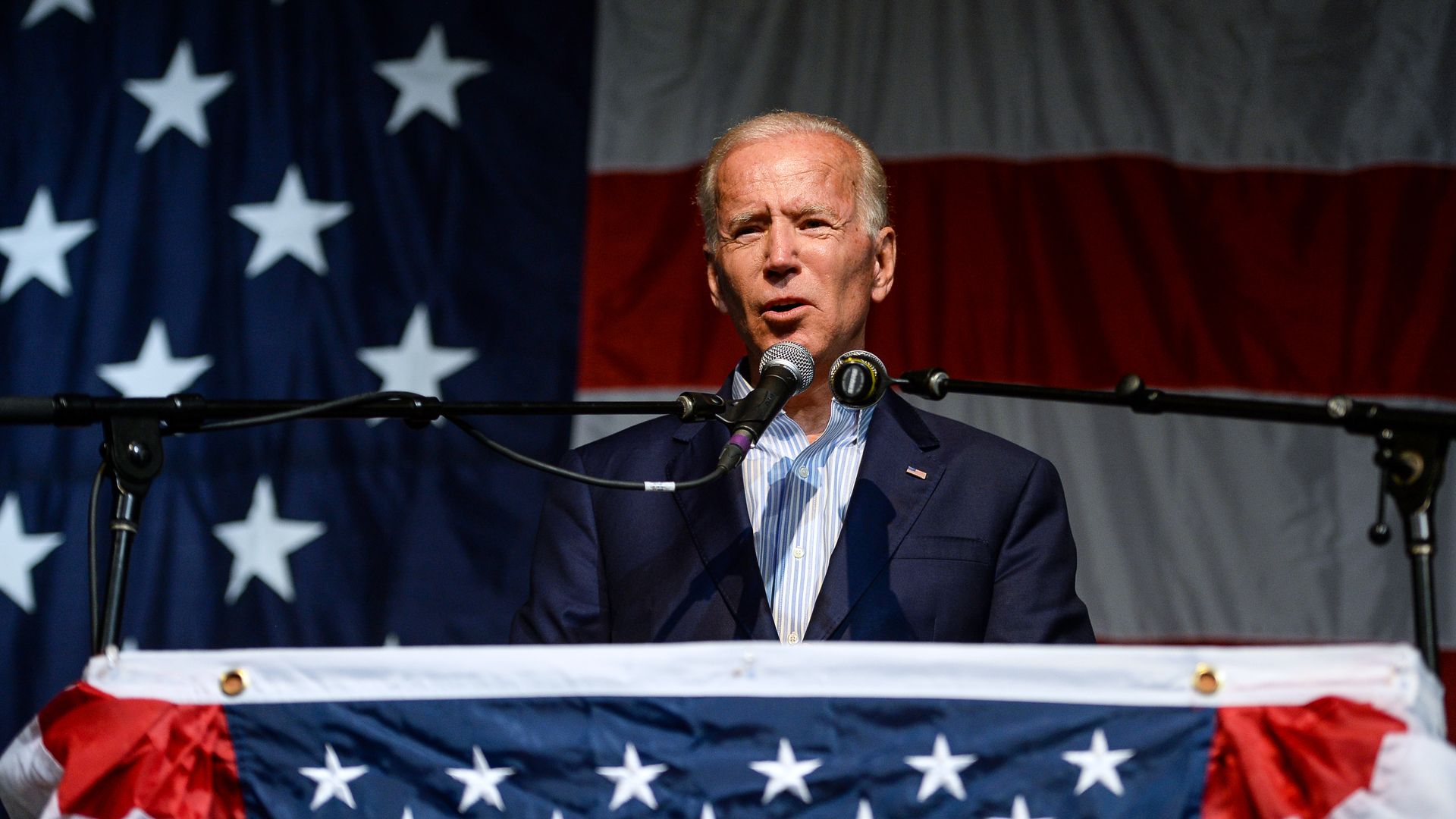 Several of the leading Democratic presidential contenders tell Axios that they stand with the protesters of Hong Kong in their fight for increased autonomy from China, but few could provide a concrete plan for how they would respond if Beijing used violent military force to crack down on the protesters.
Why it matters: The Hong Kongers' rebellious demonstrations have entered their 11th week, with no signs of slowing momentum. Some experts worry that China is dropping hints of a confrontation on the scale of Tiananmen Square.
Meanwhile, Trump has equivocated and seemed personally uninterested in pressing Beijing on human rights, even as officials — like his hawkish national security adviser John Bolton — have made more aggressive public statements.
The state of play: Axios asked each of the top 2020 Democratic candidates what the U.S. should do if China became violent in an effort to end the protests.
Sen. Bernie Sanders and former Rep. Beto O'Rourke offered the most specific responses. Sanders' campaign said the senator, if elected president, would be willing to sanction foreign officials involved in human rights abuses, including violence against demonstrators.
The O'Rourke campaign said he would support Rep. Jim McGovern's legislation to halt the sale of munitions and police equipment to the Hong Kong police, and he would support sanctions on those perpetrating human rights violations.
The campaign also said O'Rourke "would work with allies in the region and across the world to condemn any acts of violence in response to non-violent protests."
Sen. Elizabeth Warren's campaign said the senator believes the U.S. needs "to work in concert with our partners and allies to make clear to China that the world is watching — if force is used in Hong Kong there will be repercussions for China's relationships around the world."
Aides to former Vice President Joe Biden, Sens. Kamala Harris and South Bend Mayor Pete Buttigieg directed Axios to the candidates' public responses, none of which offered a direct solution in the event China uses violent military force.
Sen. Kirsten Gillibrand's campaign offered a vague statement on her support for the protesters, but did not address Axios' question.
Sens. Cory Booker and Amy Klobuchar, Rep. Tulsi Gabbard, Andrew Yang, and former HUD Secretary Julián Castro did not respond to requests for comment.
Read their full responses here.
The White House would not comment on the record for this story, but a senior administration official told Axios that the administration urges "all sides to remain calm and for the HK government to peacefully address the situation."
"HK's independent judiciary has helped attract significant foreign investment to mainland China. If Beijing damages that reputation, there will be significant economic consequences," the official said.
"Preserving HK's autonomy as agreed to by China is in everyone's best interest. As the President has said: 'they're looking for democracy and I think most people want democracy.'"
"The United States firmly rejects China's unfounded accusation that we are sponsoring or inciting the demonstrations. Americans remember Tiananmen Square in 1989; it would be a big mistake to create a new memory like that in Hong Kong today."
Go deeper: China's Hong Kong checkmate
Go deeper