Hong Kong violence scares business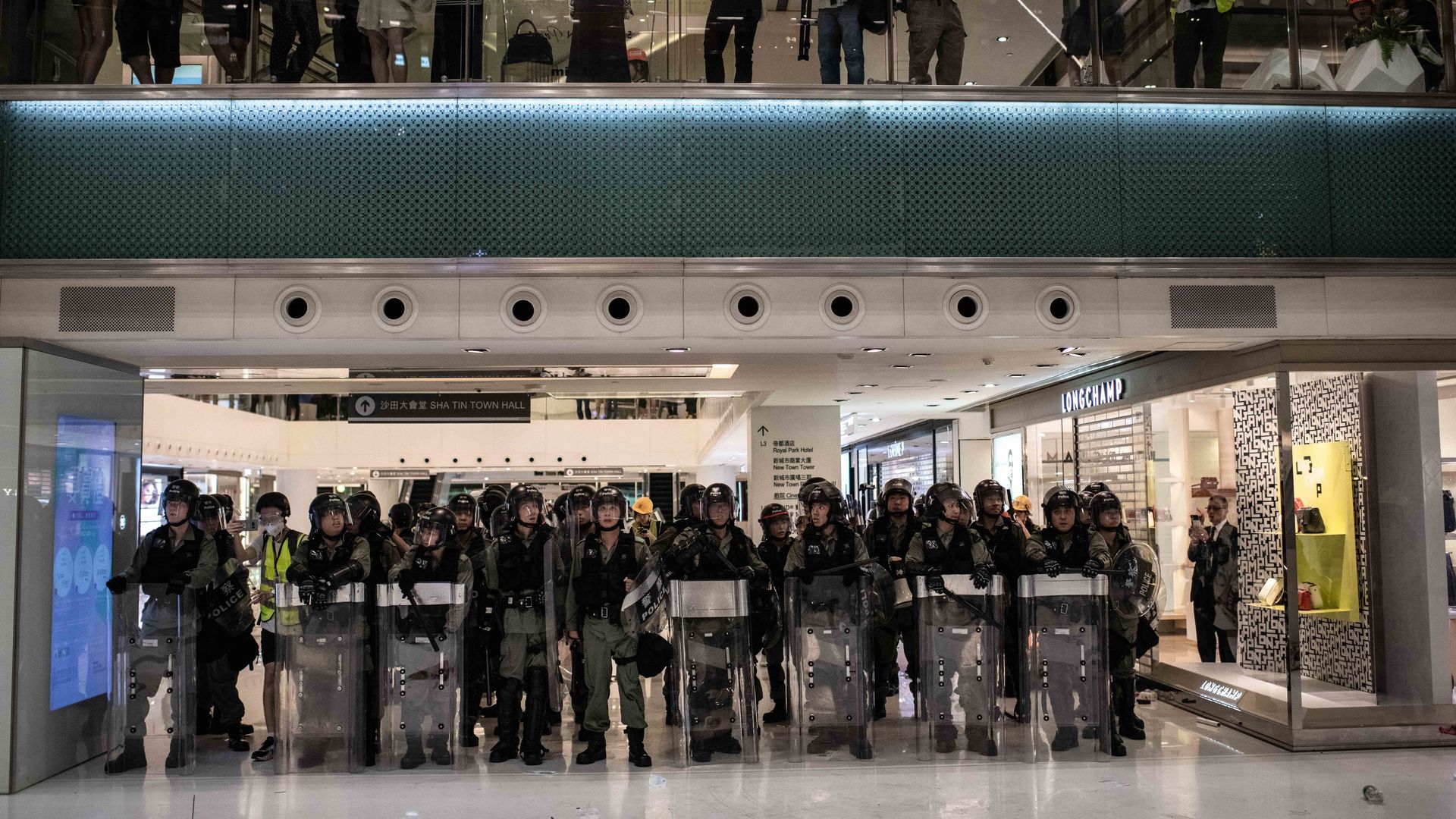 Hong Kong businesses are questioning if the city is safe after almost 3 months of protests, while others are being advised to create contingency plans if unrest continues, the BBC reports.
The big picture: Hong Kong's stock market is the 5th largest in the world, when considering the value of its traded companies. As of July, financial analysts said the territory's market hadn't yet suffered serious consequences — but regulatory changes caused by protests would be a different story entirely.
Some clients of law firm Harris Bricken are already turning away from Hong Kong — or asking how they can "lower their footprint" in the city, per the BBC.
Hong Kong's economy "will struggle to expand at all this year," according to a Thursday statement from Paul Chan, the city's financial secretary, Bloomberg reports. A stimulus package worth over $2 billion is in the works, according to Chan.
What's happening: Pro-democracy protesters have accused Hong Kong police of brutality and faced tear gas, rubber bullets and officers disguised as anti-government protesters.
Some protesters issued apologies this weekojectile on Aug. 11, causing a bloody scene that protesters blamed police for, per the Washington Post.
Some protestors issued apologies this week after demonstrations in Hong Kong International Airport devolved into "hand-to-hand clashes with riot police," the Post reports.
Go deeper: Investors worry Hong Kong protests could hurt business
Go deeper