Court ruling allows Trump asylum restrictions in Texas and New Mexico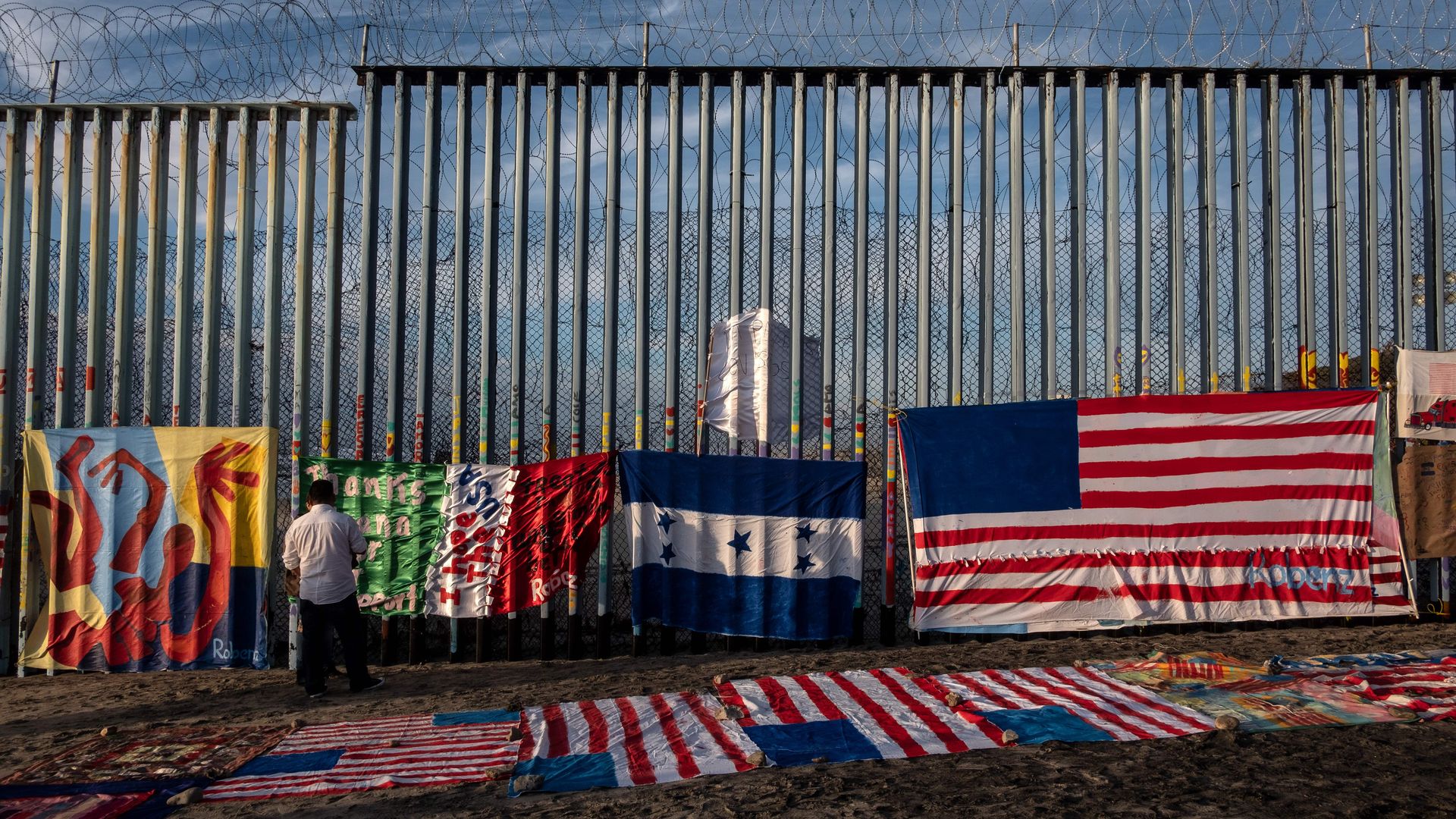 The Ninth Circuit Court of Appeals ruled Friday that an earlier injunction on the Trump administration's third-country asylum rule, which barred migrants from asylum in the U.S. if they did not first apply for protection in a country they travelled through, can only be applied within the Ninth Circuit.
Why it matters: The Ninth Circuit is located along the West Coast and includes the U.S.-Mexico border states of California and Arizona. That means that this decision will effectively block — at least for now — most Central Americans who cross into the U.S., legally or illegally, in New Mexico or Texas from asylum.
The big picture: The Trump administration has been limiting how many migrants can come through legal ports of entry on any given day. There are around 19,000 migrants at he U.S.-Mexico border who are waiting — sometimes weeks or months — to legally enter the U.S. through a port of entry and make an initial claim of asylum, the AP reported earlier this month.
Many of those waiting — and who have followed the administration's directives by attempting to legally enter the U.S. at a point of entry — will now be disqualified from asylum, as Propublica's Dara Lind reported when the third-country rule was first announced in July.
Tens of thousands more are being forced to wait in Mexico for their immigration court hearings due to the administration's "Remain in Mexico" policy.
By the numbers: 80% of the hundreds of thousands migrant family members and 76% of tens of thousands of unaccompanied minors arrested for illegally crossing the southwest border this year were arrested in Texas, according to DHS data.
More than half of families and almost a third of unaccompanied minors who were turned away or applied for asylum at legal ports of entry did so in Texas.
Worth noting: Many but not all of these migrants who cross into the U.S. illegally apply for asylum.
Go deeper