Updated Aug 16, 2019 -

World
Tlaib says she won't visit Israel despite permission to visit family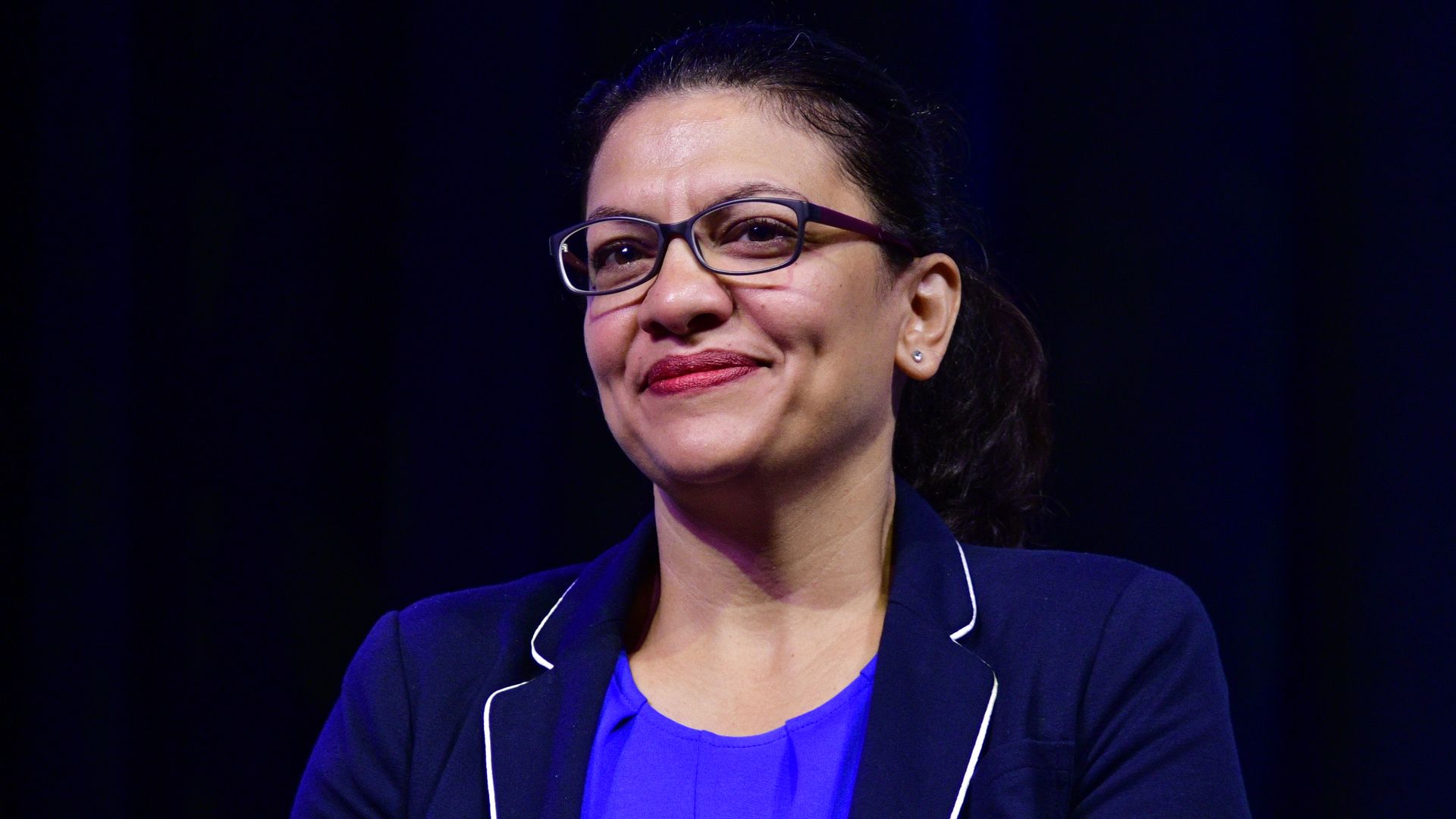 Rep. Rashida Tlaib (D-Mich.) said Friday that she will not enter Israel due to the "oppressive conditions" placed upon her visit, despite the Israeli government's permission to enter Israel on humanitarian grounds to visit her family in the occupied West Bank, including her 90-year-old grandmother.
The big picture: Israeli Prime Minister Benjamin Netanyahu reversed course yesterday after pressure from President Trump and barred Tlaib and Rep. Ilhan Omar (D-Minn.) from a planned visit to Israel and the West Bank, saying the trip was meant "to strengthen the boycott and delegitimize Israel." In a letter requesting the visit to her family, Tlaib said she would "respect [her] restrictions" and would not "promote boycotts against Israel."
What she's saying, via Twitter:
"When I won, it gave the Palestinian people hope that someone will finally speak the truth about the inhumane conditions. I can't allow the State of Israel to take away that light by humiliating me & use my love for my sity to bow down to their oppressive & racist policies. ...
Silencing me & treating me like a criminal is not what she wants for me. It would kill a piece of me. I have decided that visiting my grandmother under these oppressive conditions stands against everything I believe in — fighting against racism, oppression & injustice."
The other side: Israeli Interior Minister Aryeh Deri, who approved Tlaib's trip to visit her family, blasted her decision in a tweet: "I authorized this humanitarian trip, but it turns out that it was a provocation to embarrass Israel. Her hatred for Israel overcomes her love for her grandmother."
Go deeper: Israel bars Reps. Omar and Tlaib from entering after pressure from Trump
Go deeper