Allies worry Trump is "running out of tools" to boost the economy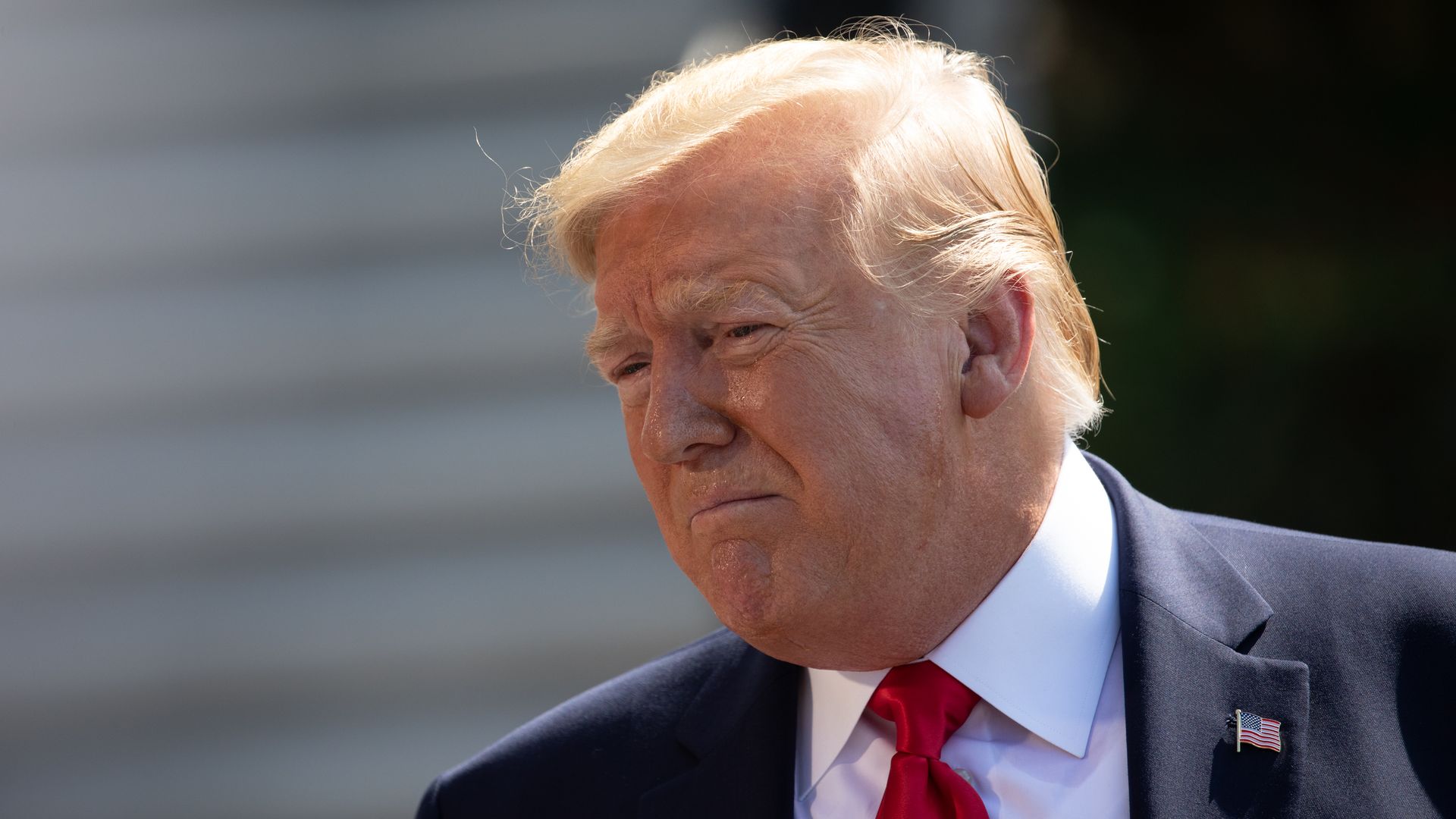 With #TrumpRecession trending on Twitter, a source close to President Trump told Axios, "I'm very worried about the latest economic data. A lot of us are concerned. Without the narrative on the economy, he can't win."
The big picture: A senior administration official said the administration was getting a lot of blowback from retailers who were worried about the China tariffs coming in September. The delay until Dec. 15, announced this week, was to stave off these concerns, the source said.
When Commerce Secretary Wilbur Ross said on CNBC it was to help consumers for Christmas, he let the cat out of the bag: Tariffs hurt consumers.
If Trump were correct that China pays the entirety of his tariffs, as he has repeatedly claimed, why would the commerce secretary say the decision to delay tariffs was made to protect U.S. consumers for holiday shopping?
The backdrop to all of this is that Trump knows he needs a strong economic run into November 2020.
His team is worried about polling data from Michigan, Pennsylvania and Wisconsin, amid the economic signals.
That's why Trump is getting even more agitated about the Federal Reserve. As one former senior White House official put it: "He's running out of tools" to juice the economy.
Tax reform is in the rear view mirror. Infrastructure isn't happening. What else has he got besides a possible China trade deal?
The bottom line: A former senior White House official told me, "Continued economic expansion is not a given. Most of the benefits from Trump's tax cuts and regulatory relief have already taken effect."
"Rather than attack the global system that has produced so much prosperity for America, Trump would do well to harness its potential for economic growth."
"The consequences of further isolating ourselves from the world may turn out to be quite severe."
Go deeper: The synchronized global slump
Go deeper