Brexit countdown: The scramble to build barriers to Boris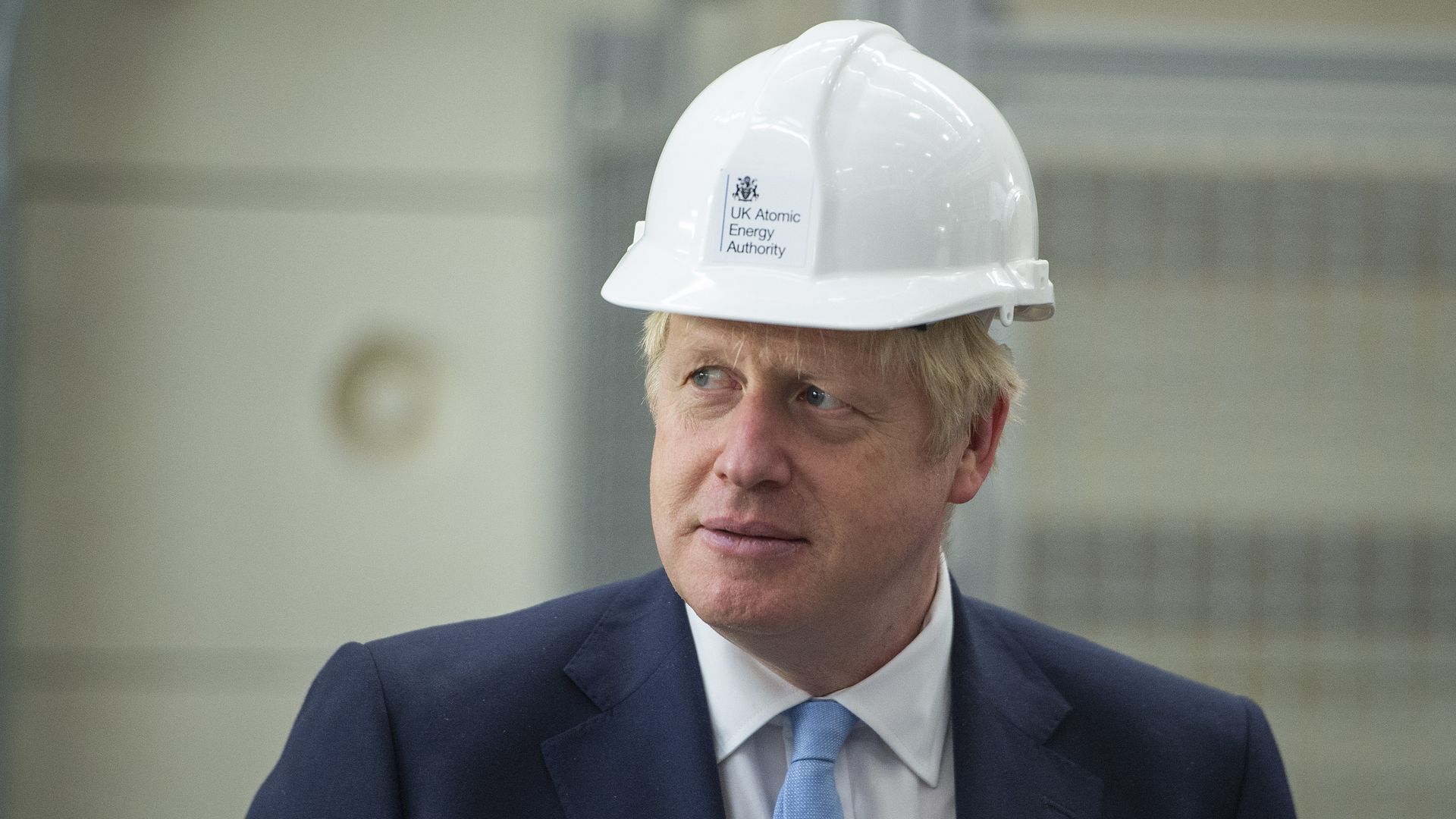 Boris Johnson has ordered the U.K.'s civil service to make preparations for a no-deal Brexit its "top priority," a directive that comes the same week the government has reportedly drawn up plans to stop British diplomats from attending EU meetings.
Why it matters: 3 weeks into his premiership, Johnson appears hell-bent on fulfilling the campaign promise that paved his path to Downing Street: delivering Brexit on Oct. 31, "do or die."
The problem? There is no parliamentary majority for a no-deal Brexit, which carries potential consequences ranging from recession to drug shortages to the slaughter of millions of sheep.
That has Parliament, which returns from recess on Sept. 3, plotting ways to stop Johnson and the runaway Brexit train.
Option #1 is a legislative fix forcing the government to seek another extension from the EU. But with no amendable Brexit bills on the agenda, MPs don't have a clear mechanism to pass binding legislation.
Johnson's top adviser, Dominic Cummings, has also suggested Johnson could suspend Parliament to get Brexit over the line.
Commons Speaker John Bercow vowed to fight such a move with "every bone in my body."
Option #2 is a vote of no-confidence brought by Labour leader Jeremy Corbyn, which would give MPs a window of 14 days to form a caretaker government with the express purpose of blocking no-deal.
There would likely be a majority for a so-called "government of national unity" — if not for the contempt many MPs have for Corbyn. Jo Swinson, leader of the Liberal Democrats, said Thursday that she'd do "whatever it takes" to stop a no-deal ... but she won't do that.
Even if there was a majority, the Machiavellian Cummings has suggested Johnson isn't legally required to resign after losing a no-confidence vote, and would instead hold a "people vs. politicians" general election — after Brexit on Oct. 31.
That leads us to Option #3: The 93-year-old, historically apolitical Queen Elizabeth II is the only person with the absolute authority to sack Johnson and stop a no-deal.
A royal intervention would be dramatic (and a boon for Netflix as it launches season 3 of The Crown), but it's highly unlikely.
Go deeper: Nancy Pelosi rules out U.K. trade deal if Brexit creates hard Irish border
Go deeper