Chinese billionaire to complete Brooklyn Nets purchase for $2.35B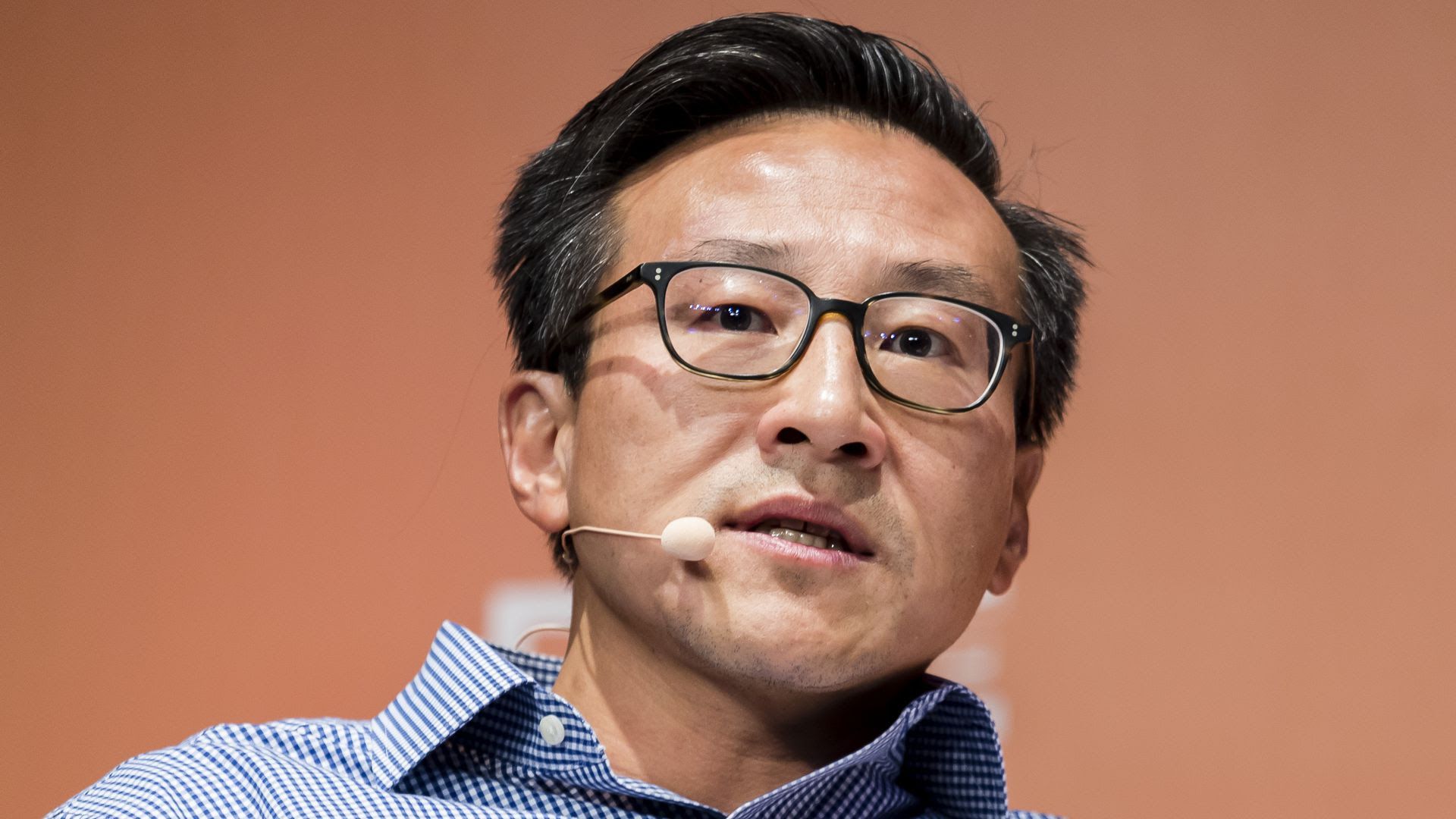 Joseph Tsai, the billionaire co-founder of Chinese e-commerce giant Alibaba, is nearing a deal to purchase the remainder (51%) of the Brooklyn Nets that he does not already own from Russian billionaire Mikhail Prokhorov, New York Post reports.
Why it matters: The $2.35 billion purchase will be the highest price ever paid for a sports franchise, surpassing the $2.2 billion each paid by David Tepper for the Carolina Panthers last year and Tilman Fertitta for the Houston Rockets in 2017.
Details: Tsai paid $1 billion to purchase 49% of the Nets last year, while also locking in the right to buy the remaining 51% before the 2021–22 season for an additional $1.35 billion.
Meet Joe:
Age: 55
Born: Taipei, Taiwan
Net worth: $9.9 billion
His backstory: At age 13, Joe left home to attend a New Jersey boarding school (Lawrenceville) and later enrolled in Yale, where he played lacrosse. In 1999, he left his investment banking job to become one of Alibaba's 18 co-founders.
Sports ownership: In addition to the Nets, Joe also owns the New York Liberty (WNBA) and the San Diego Seals (National Lacrosse League), and he's an investor in the Premier Lacrosse League.
Go deeper