U.S. delays impending China tariffs on some products until December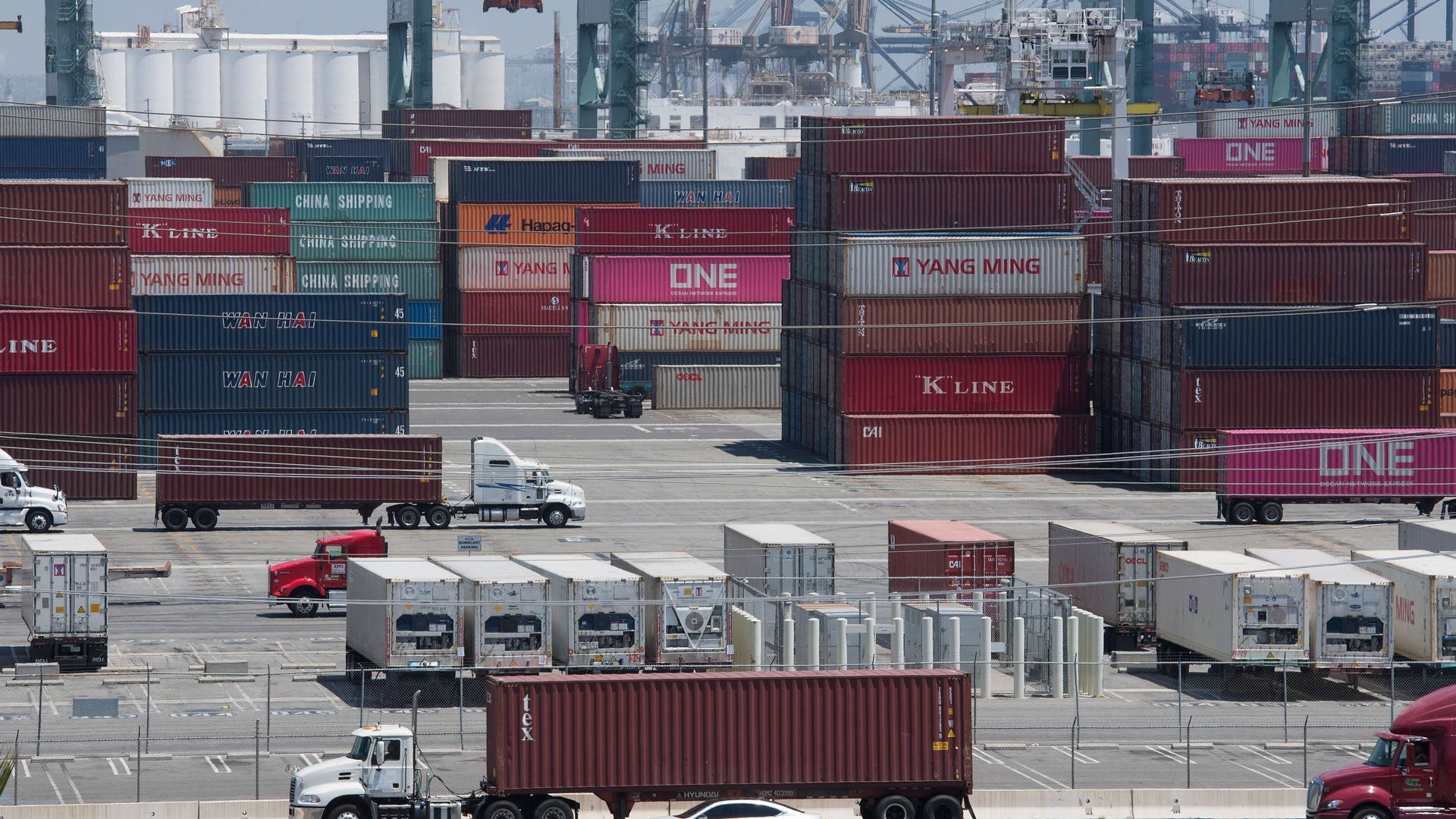 The impending 10% tariffs on $300 billion worth of Chinese imports targeted by President Trump in the trade war will be delayed from Sept. 1 to Dec. 15 for certain products, the Office of the U.S. Trade Representative announced Tuesday. Certain products will also be taken off the list based on "health, safety, national security and other factors."
Why it matters: The delay — for items like cellphones, laptops, video game consoles, certain toys, computer monitors, and certain items of footwear and clothing — will help accommodate the holiday rush to ship products from China, easing the financial burden on U.S. importers. The Dow spiked 2% on the news, with the share price of companies like Apple, Best Buy, Dollar Tree, Hasbro and Gap leading the surge.
Between the lines: The threat of a crashing stock market and higher Christmas shopping prices appears to have spooked the Trump administration, despite the president's false insistence that China pays the cost of tariffs directly into the U.S. Treasury.
China expert Bill Bishop notes on Twitter: "Remarkable cave by Trump on his tariff threat from early August. The message to Beijing is Trump can't hold firm because of worries voters may get unhappy with more expensive holiday goods. So why would Beijing make concessions?"
What's next: The next round of U.S.-China trade talks is expected to take place in the next 2 weeks, according to the Chinese Ministry of Commerce.
Go deeper: The forever trade war
Go deeper