Stacey Abrams to launch voting rights program in lieu of running for president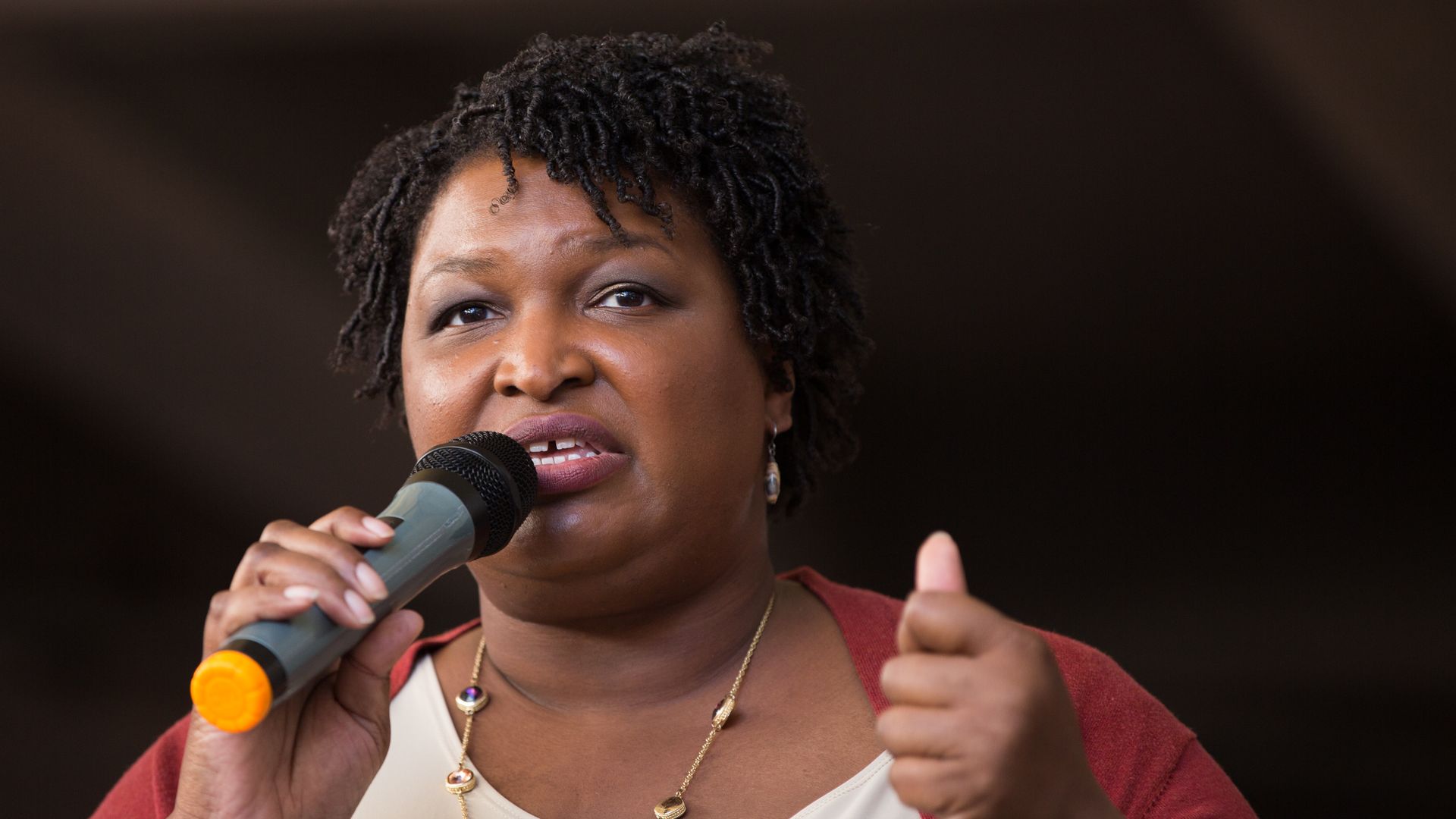 Former Georgia gubernatorial candidate Stacey Abrams will not run for president in 2020 and instead plans to launch a new voting rights program called Fair Fight 2020, the New York Times reports.
Context: Abrams lost Georgia's governor's race in 2018 to Gov. Brian Kemp, who she later described as an "architect of voter suppression." Kemp removed around 107,000 people from Georgia's voter rolls in 2017 for not voting in previous elections, amid a large-scale purge that affected about half a million voters.
Details: Fair Fight 2020, which Abrams will launch in a speech on Tuesday, will help "Democratic Party leaders and activists in 20 states to immediately begin building systems to make sure their voters have minimal problems casting ballots and that those ballots are counted," per the Washington Post.
The program is projected to cost between $4 and $5 million.
This year, Fair Fight 2020 will work on gubernatorial elections in 3 states: Louisiana, Kentucky and Mississippi.
Fair Count, an arm of the program, "will work to make sure people of color and those living in rural communities take part in next year's census," per the Post.
The big picture: Aides to Abrams told the Times that she made the decision not to run for president in recent days and that she is "comfortable" with the current field of Democratic candidates.
Go deeper: Georgia's voter purging problem
Go deeper