AG Bill Barr says there were "serious irregularities" at Epstein jail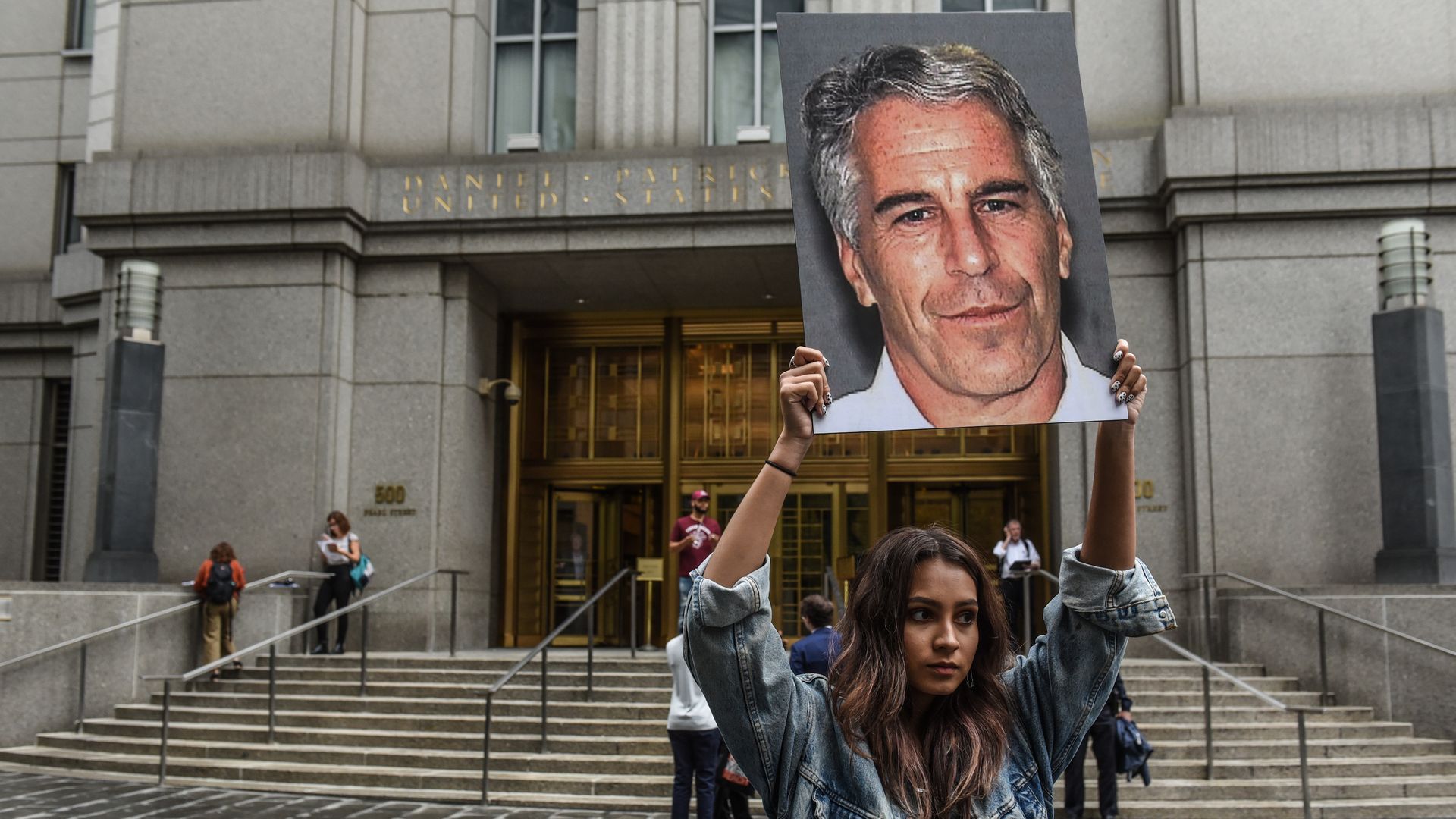 Attorney General William Barr said at a conference Monday that he is concerned about "serious irregularities" at the Manhattan federal jail where Jeffrey Epstein died by apparent suicide this weekend.
Catch up quick: Epstein, a multimillionaire financier with a web of connections to the world's elite, was awaiting trial for charges of sexual abuse and sex trafficking of underage girls. The Justice Department's inspector general and the FBI have both launched investigations into Epstein's death. Epstein had been placed on suicide watch after being found unconscious in his cell 2 weeks ago, but was reportedly taken off at the end of July.
Between the lines: Barr did not elaborate about the specific irregularities, but union officials have long been warning about a "severe staffing shortage at the facility in the wake of a federal hiring freeze," per the New York Times.
The American Federation of Government Employees, which represents 700,000 workers, wrote on Twitter Monday: "For years, our union has been sounding the alarm about the hiring freeze instituted by President Trump in the Bureau of Prisons, the thousands of staff vacancies that have resulted & the dangerous conditions these staff shortages have created for workers and inmates."
Barr's full statement:
This case was very important to the Department. It was important to the dedicated prosecutors and agents who investigated the case and were preparing it for trial. Most importantly, this case was important to the victims who had the courage to come forward and deserved the opportunity to confront the accused in court.
I was appalled — indeed, the entire Department was — and frankly angry, to learn of the MCC's failure to adequately secure this prisoner. We are now learning of serious irregularities at this facility that are deeply concerning and that demand a thorough investigation. The FBI and the Office of Inspector General are already doing just that. We will get to the bottom of what happened at the MCC and we will hold people accountable for this failure.
Let me assure you that this case will continue on against anyone who was complicit with Epstein. Any co-conspirators should not rest easy. The victims deserve justice, and we will ensure they get it.
— Attorney General Bill Barr
Go deeper: What we know: The life and death of Jeffrey Epstein
Go deeper