Jewish groups mark remembrance day with Trump immigration policy protests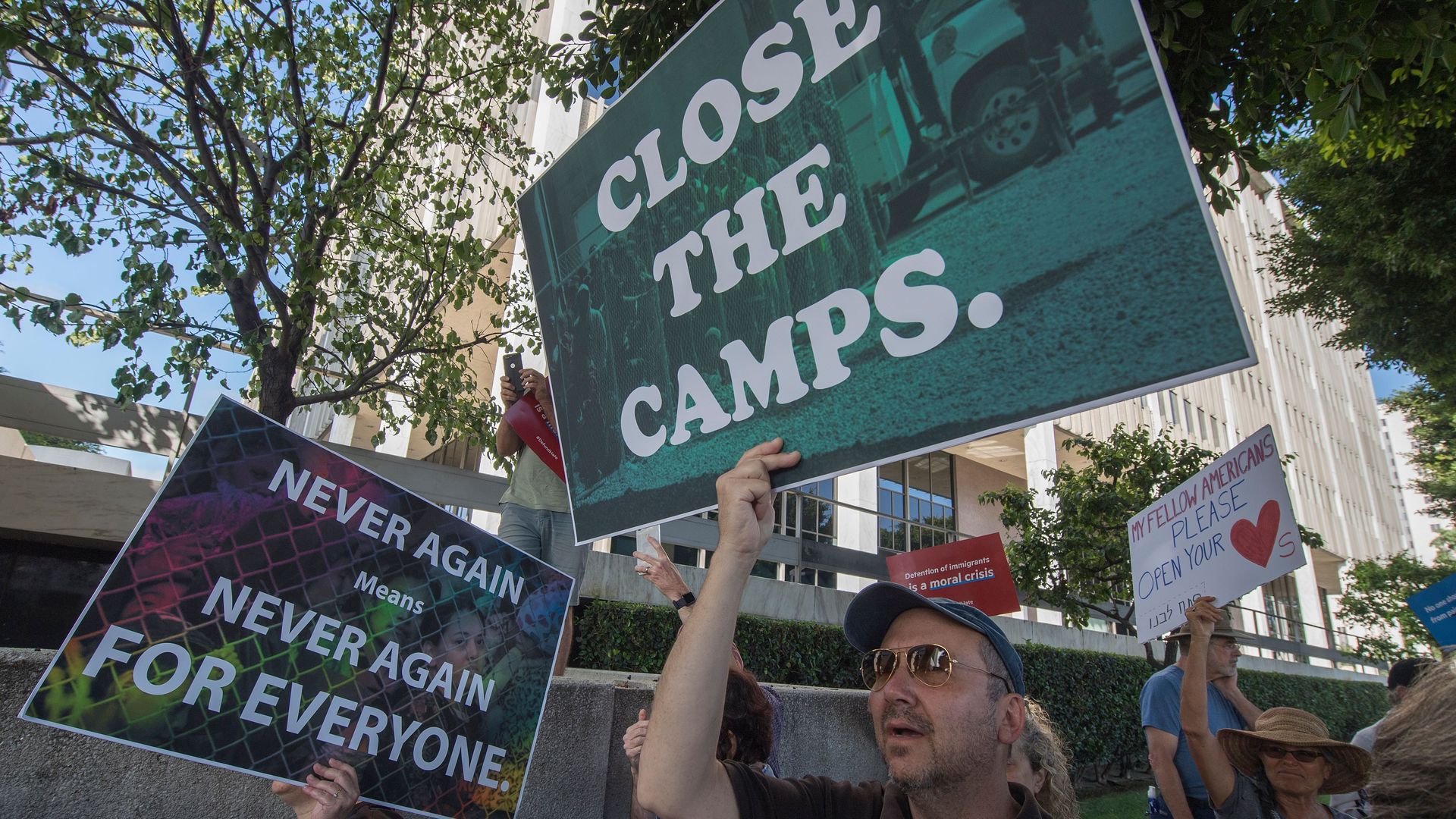 Dozens of demonstrators were arrested at an Amazon store in Manhattan Sunday as thousands of Jewish Americans across the United States protested President Trump's hardline immigration policies and Immigration and Customs Enforcement (ICE) this weekend, PIX 11 reports.
Why it matters: Rallies took place during Tisha B'Av, traditionally a Jewish day of remembrance marked by fasting, reading from the book of lamentations and going to temple, per the Washington Post. It notes there's been a rise in activism among Jewish Americans against Trump's policies, reminiscent for some of the way Jewish people were treated in the past.
The big picture: WashPost reports that more than 250 Jewish people gathered Sunday at Lafayette Square, across from the White House, to demonstrate against the Trump administration's immigration policies.
What they're saying: Protesters in the Manhattan Amazon Books store said they were demonstrating against Amazon Web Service's provisions for ICE via cloud computing contracts and other technical support, according to Gizmodo.
"Today Jews from across organizations and congregations and synagogues came together as one to decry Amazon's relationship with ICE, Amazon's collaboration with ICE and the way in which Amazon enables the deportation machine. We are calling on Amazon to cut their ties with ICE."
— Jews for Racial and Economic Justice executive director Audrey Sasson to PIX 11
Go deeper