Taylor Swift explains why she didn't endorse Hillary Clinton in 2016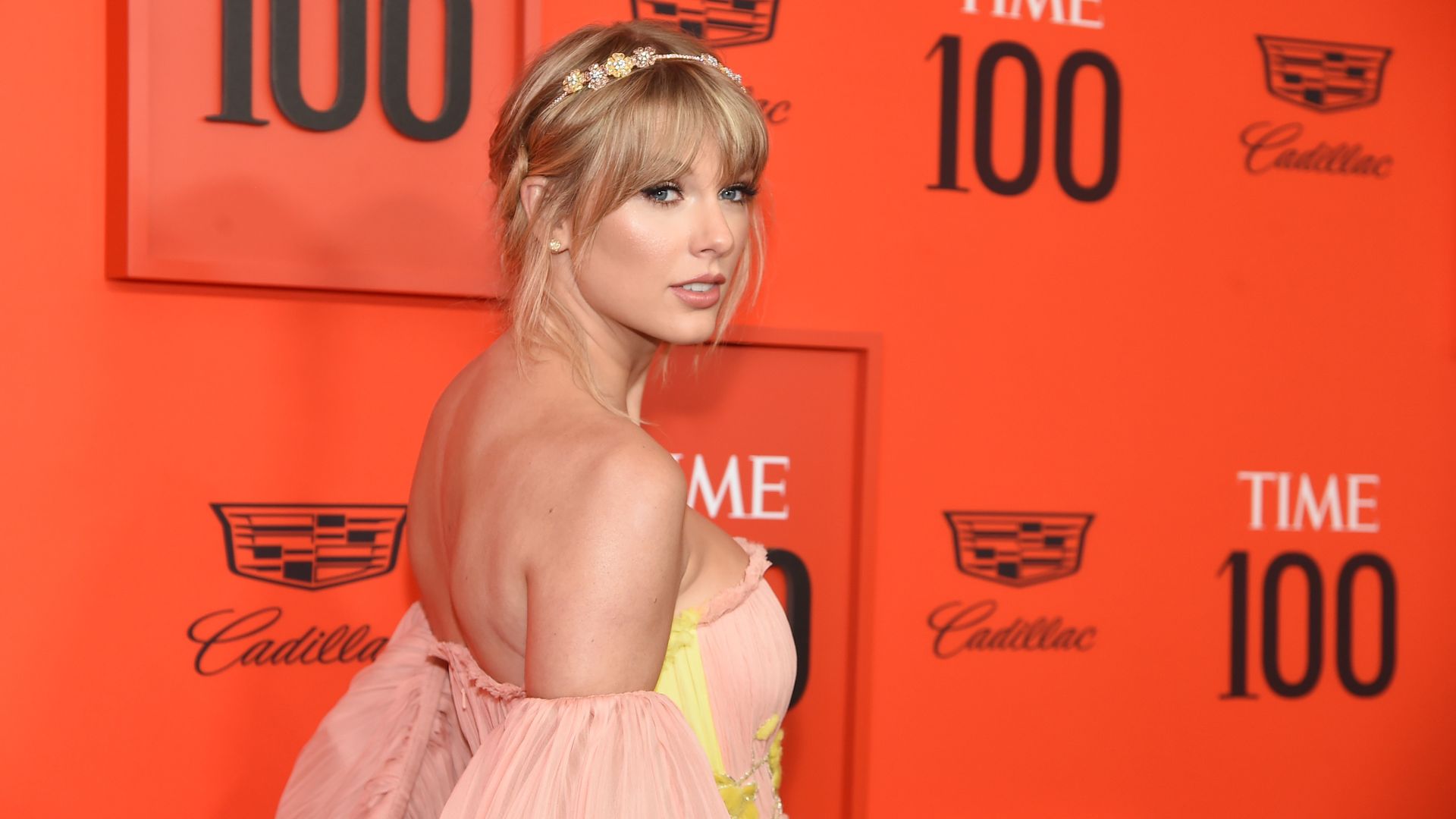 Taylor Swift told Vogue that she chose not to endorse Hillary Clinton during the 2016 presidential election because she believed President Trump had "[weaponized] the idea of the celebrity endorsement."
"He was going around saying, 'I'm a man of the people. I'm for you. I care about you.' I just knew I wasn't going to help."
Why it matters: Swift faced criticism for years for her silence on political issues, which changed with her endorsement of Tennessee Democrats during the 2018 midterms. That move caused thousands of people to register to vote, BuzzFeed News reported.
Swift also told the magazine she believed her own personal controversies at the time, stemming from her feud with rapper Kanye West — who later famously declared his support for Trump — wouldn't have helped Clinton:
"Also, you know, the summer before that election, all people were saying was 'She's calculated. She's manipulative. She's not what she seems. She's a snake. She's a liar.' These are the same exact insults people were hurling at Hillary. Would I be an endorsement or would I be a liability? 'Look, snakes of a feather flock together. Look, the two lying women. The two nasty women.' Literally millions of people were telling me to disappear. So I disappeared. In many senses."
The big picture: Since her 2018 endorsements, Swift has become much more vocal about her political leanings — especially on LGBTQ issues. She wrote an open letter in June to Tennessee Sen. Lamar Alexander, a Republican, asking him to support the House-passed Equality Act.
Her Change.org petition on the subject has been signed by multiple 2020 Democratic presidential candidates, including Elizabeth Warren, Cory Booker, Beto O'Rourke and Amy Klobuchar.
What's next: Swift will likely increase her political activism heading into 2020. She told Elle earlier this year, "Invoking racism and provoking fear through thinly veiled messaging is not what I want from our leaders, and I realized that it actually is my responsibility to use my influence against that disgusting rhetoric."
"Only as someone approaching 30 did I feel informed enough to speak about [politics] to my 114 million followers. ... I'm going to do more to help. We have a big race coming up next year."
Go deeper: Celebs largely shun 2020 spotlight
Go deeper